A man of few words and immense knowledge, Mahendra Dhore is the Project Manager at the Manikdoh Leopard Rescue Centre. Having grown up in the city of Junnar with leopards creeping into his backyard, Mahendra Dhore possesses a passion for leopard conservation that is rare to find. Today, through a candid conversation, we dive into Mahendra Dhore's journey of 15 long years with Wildlife SOS!
How did you become a part of Wildlife SOS?
I was a part of the Maharashtra Forest Department for two years. In 2007, the department collaborated with Wildlife SOS to run the Manikdoh Leopard Rescue Centre. I left my department job to work with Wildlife SOS to manage the centre and its resident leopards, and I have never left since!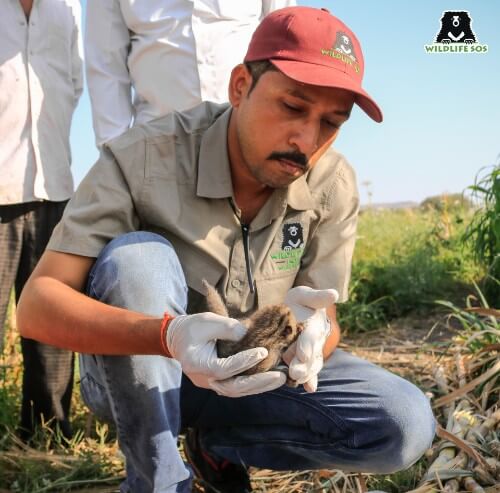 What does a day at MLRC look like for you?
For the last 15 years, my day has begun at 8 AM sharp, when I arrive at the centre. Usually, we get rescue calls around this time and I ensure that the operation goes on smoothly. I take rounds of the entire centre to make sure our resident leopards have everything they need. I also venture into Junnar to carry out important projects such as the Open Wells Covering Project, or even to conduct some awareness workshops.
What made you inclined towards working for leopard conservation?
I grew up in Junnar, the city where the Manikdoh Leopard Conservation Centre is located. This place is situated amidst the Western Ghats, a hotspot for biodiversity. Wildlife has always flourished here. Leopards in particular have been abundant here ever since I was young. I just always knew I would work with leopards.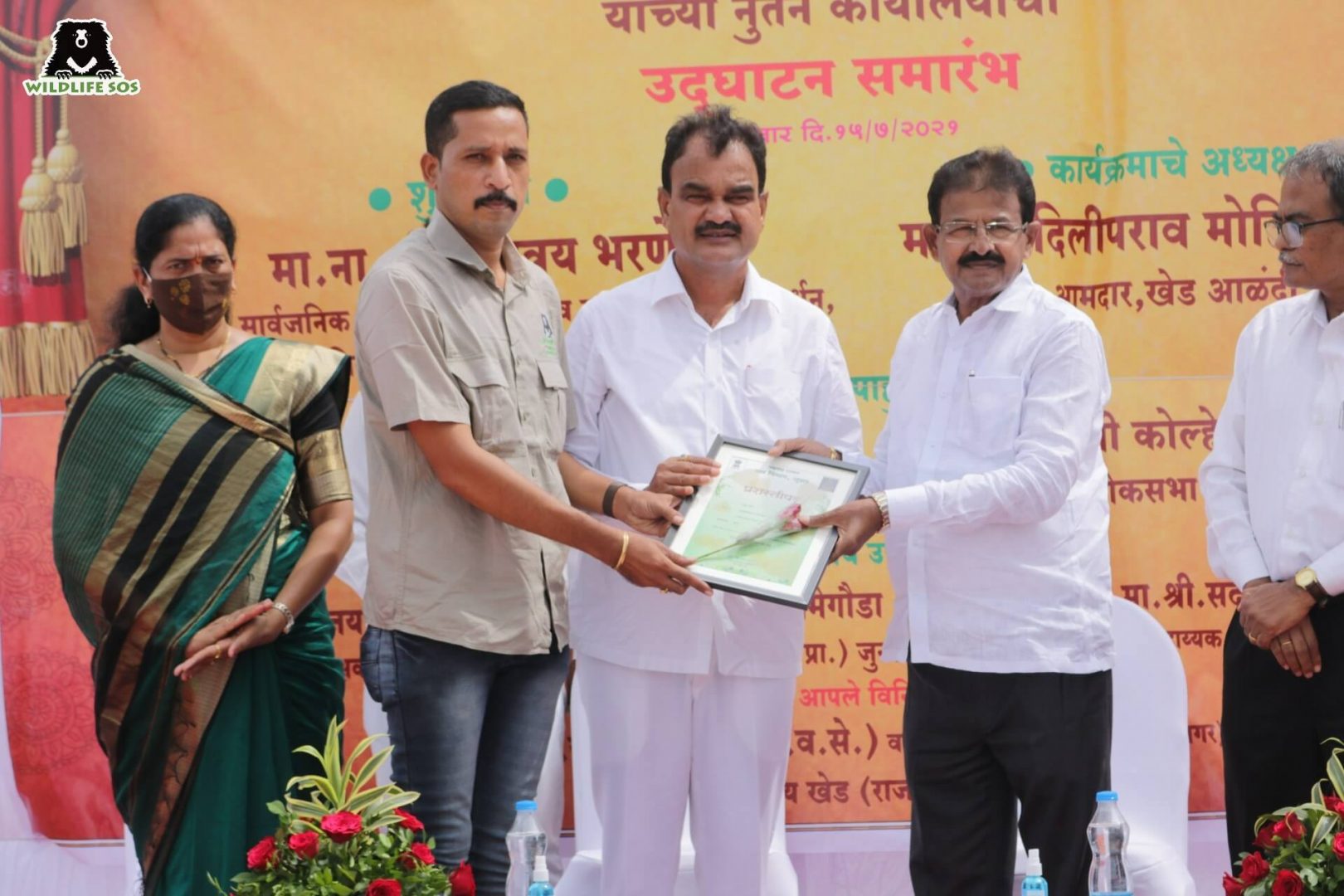 How has the scenario of leopard-human conflict in Junnar changed over the years?
Due to the work the Maharashtra Forest Department and Wildlife SOS have been doing, the awareness in Junnar about how to coexist with leopards has increased manifold. Infact today, citizens of Junnar are an exemplary model of coexistence with leopards. Every local knows who to call if they come across a leopard and now have enough knowledge about leopards to maintain distance and aid in mitigation of conflict. Junnar is an example for all other places dealing with conflict and stands as proof that we can happily live with leopards.
What is your favourite part of the job?
Rescues! They are most definitely the most gratifying and thrilling part of the job.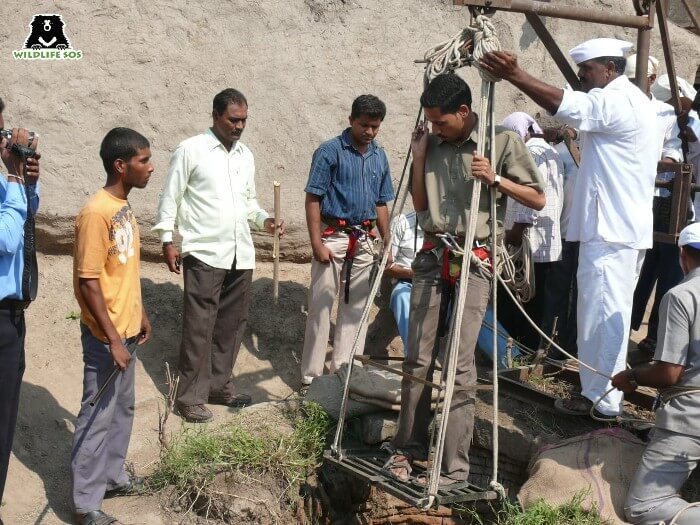 Any memorable rescue you would like to share?
My first leopard rescue is one I will always remember. In 2009, the Wildlife SOS team was called to help in the rescue of a leopard that had fallen into an open dry well. It had been around 3-4 days since the leopard was stuck. The forest department and the fire department had already tried rescuing the leopard. However, all attempts had failed as the well was 60 feet deep but its diameter was only around 2 feet! It was too narrow for a cage to be sent down. So we were called in for reinforcements. A Wildlife SOS Veterinary Officer and I were tied to ropes and a crane helped us reach about 40 feet deep into the well. It was so crammed that even the two of us could barely fit inside the well! As we were suspended 40 feet inside, the leopard was roaring and his voice echoed. I remember feeling scared because the leopard could easily leap 20 feet up and pull us down. We tranquillised the leopard while we were hanging mid-air and once it was unconscious, we went down all the way to the bottom of the well. We then were able to secure the leopard with a safety net so he could be hoisted up while we waited in the well. It was an extremely risky operation but we were able to rescue the leopard who was on the brink of death.
You recently reunited one more leopard cub with its mother, making it your 100th leopard cub reunion! How does it feel?
It feels unbelievable! I have been present for all 100 of the reunions and it is an amazing feeling to know that we have been able to make a tangible contribution to conserving the leopards of Maharashtra.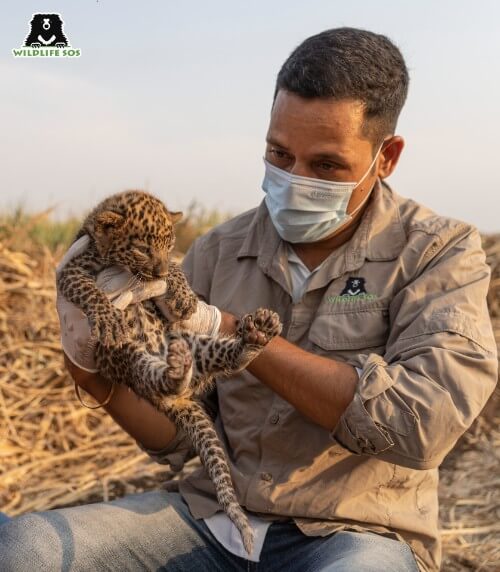 What was your first time reuniting a leopard cub with its mother like?
I remember that during our first leopard cub reunion, we did not have the technology we have today. We did not have camera traps to confirm the reunion and had to rely on indirect evidence to confirm this. The first time we found a cub and left it to be reunited, we confirmed its safety through fresh pugmarks that made their way to the cub's location and away from it. Today, everything is different! We have camera traps, microchips and every resource we need to ensure a lost cub's safety.
Is there a resident leopard you have a special connection with?
Ganesh! He has been with us for over 10 years now and I feel like I share a special bond with him. We have created a skywalk for him that connects his enclosure to a spacious playing field. Everytime I cross his enclosure, he climbs atop the skywalk as if to greet me. He is also one of the calmest leopards in our care and exudes a sort of wisdom that is fascinating.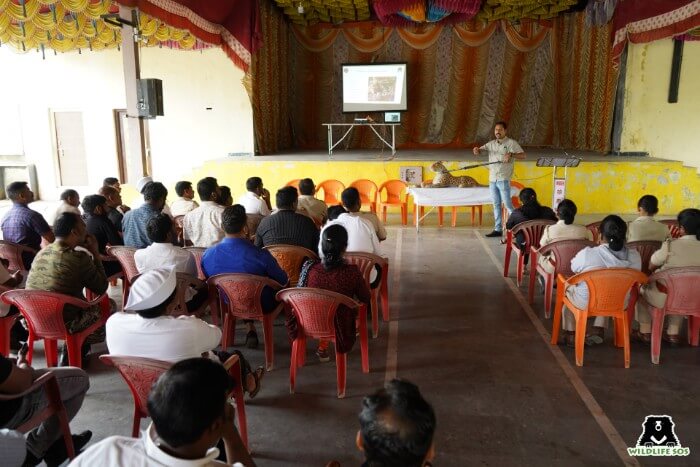 What would you like everyone to know about leopards?
I would like everyone to know that we must do our bit to protect leopards. Cases of road accidents involving leopards are rapidly increasing. We must be vigilant in leopard-dominated areas like Junnar and immediately contact the forest department in case a leopard is spotted in distress. The other thing I would like people to know is that leopards are not out there to harm humans. They are shy and adaptive felines willing to coexist. Most leopard attacks only happen when a leopard is startled, and this is happening more often because their habitats are being encroached upon.
What motivates you to keep working towards wildlife conservation?
Well, currently I am inspired and motivated by the Wildlife SOS Well Covering Project. I know such a project will make a huge difference to the lives of wildlife and leopards. I have seen for myself the countless lives these open wells take and being a part of a project that aids in covering them is a great feeling.