It was a usual day for us all at Wildlife SOS when one call changed the course of the day for us and for an elephant in Udaipur, Rajasthan. Local news and media channels had uploaded a video on YouTube of a female elephant, lying recumbent, with her keepers massaging her legs— it became evident that this elephant needed urgent and immediate medical attention.
We sprang into action and immediately connected with the veterinarian of the Rajasthan Forest Department that was treating her and he explained her condition to us. The female elephant, named Sonkali, was a begging elephant who spent her entire life walking around the streets of Udaipur, and finally at the age of 65, the years of neglect caught up to her and left her fighting for her life. Sonkali would be a familiar sight on the narrow, elevated streets of the city, which is why her deteriorating condition became a cause of concern for everyone who saw her.
The Wildlife SOS team, operating out of Agra, immediately dispatched a Rapid Response Unit for Sonkali's location that consisted of our veterinary officer, Dr. Pramod Rajpoot and para-veterinarian, Mr. Kuldeep Pawar with the necessary medical equipment. The team carried with them a portable X-Ray machine, portable laser therapy equipment along with a range of pain medication for her relief. In the COVID19 times, the situation is even more sensitive which is why the team had to undergo thermal screening and temperature checks at the Uttar Pradesh-Rajasthan border.
The team travelled through the night, covering a 15-hour long journey by road with only one thought in mind – to be able to provide some relief to the elephant. In the early hours of the morning, the veterinarians reached Sonkali's location and witnessed her lying to her side, struggling to get up. The preliminary examination and prognosis for her was grave, it was a miracle that she survived this long.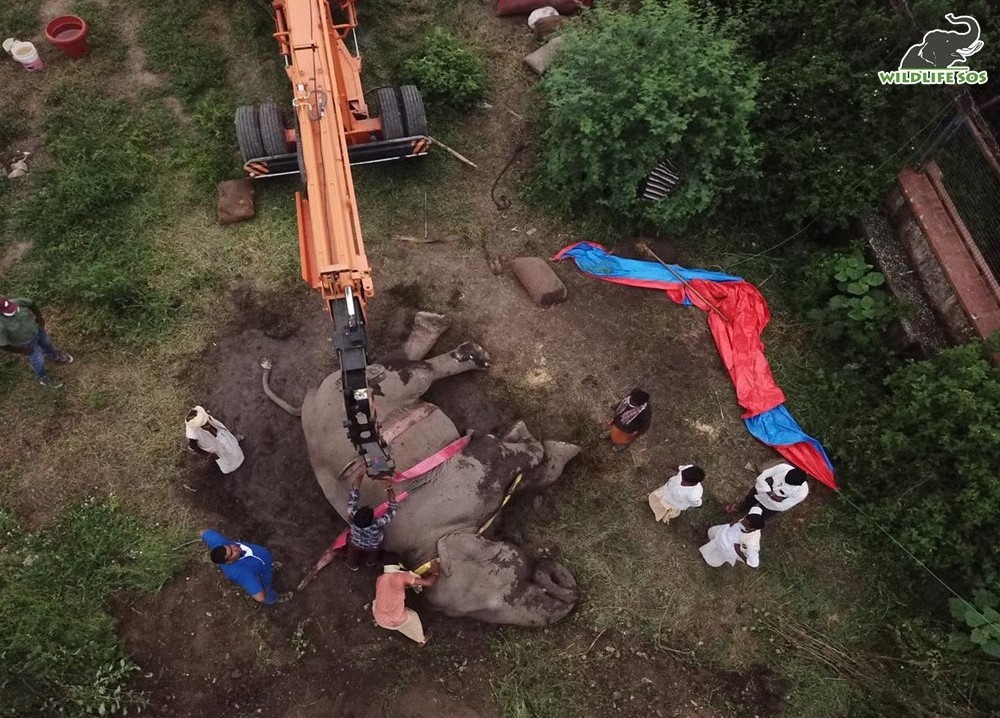 Her hindlegs had lost all strength and there was serious swelling in her right knee joint. Her footpads were torn and infected with suppurating wounds that were oozing pus. As she lost strength and lay recumbent on concrete, she also sustained severe wounds on her right side which became infected. An exhausted Sonkali was extremely cooperative during treatment, but also very stressed. Sonkali's infected wounds were cleaned properly and the wounds on her footpads were washed before the dressing began. She would rumble out in pain, more often than not, and despite being in immense pain, she understood that there is a slight sense of relief in the treatment being rendered to her. As her appetite reduced, we administered glucose and pain medication to her via IV that allowed her to gain strength as well as control her pain.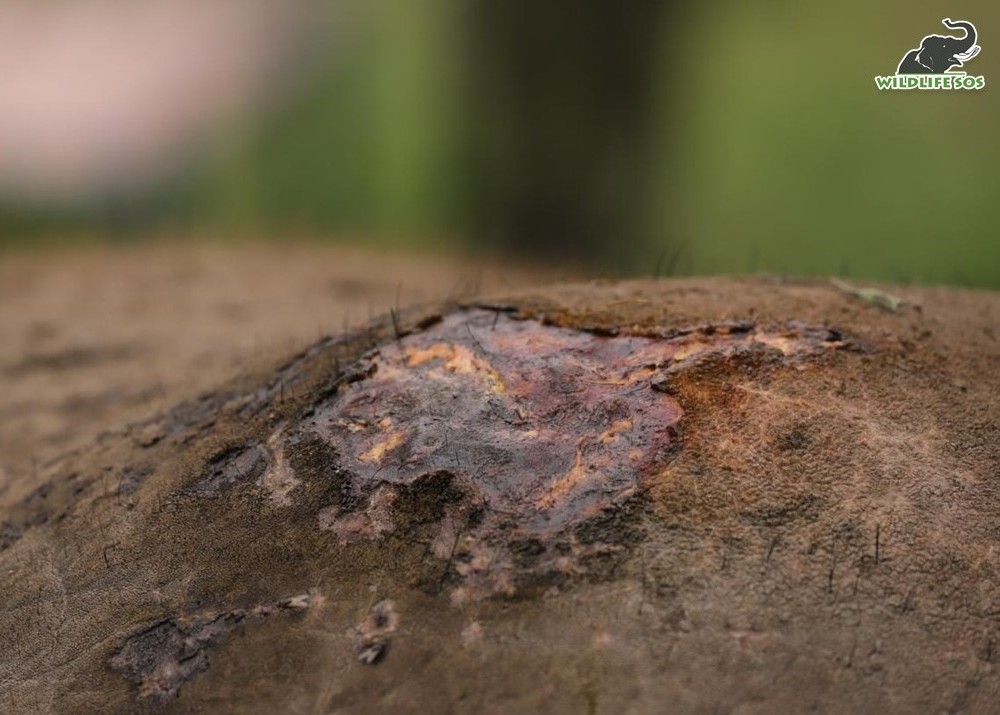 For 12 hours, our team worked tirelessly, with the cooperation of the Rajasthan Forest Department to do everything in our power to stabilise her condition to a point wherein we could find a possibility of transferring her to the Wildlife SOS Elephant Hospital in Mathura for proper treatment.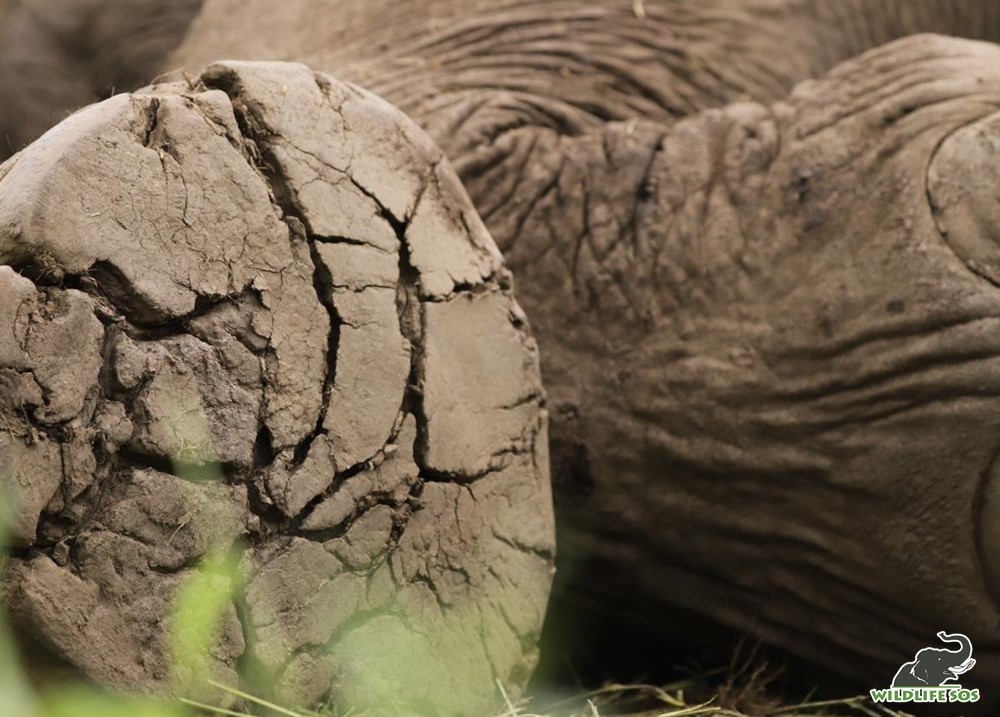 Unfortunately, despite our best efforts, Sonkali breathed her last, almost as though her body gave out in relief and her soul escaped her exhausted body. As an organisation that has 30 elephants under our care, we aim to save each and every call of distress that comes to us but an elephant, at such a critical stage, thrives on sheer strength and will power.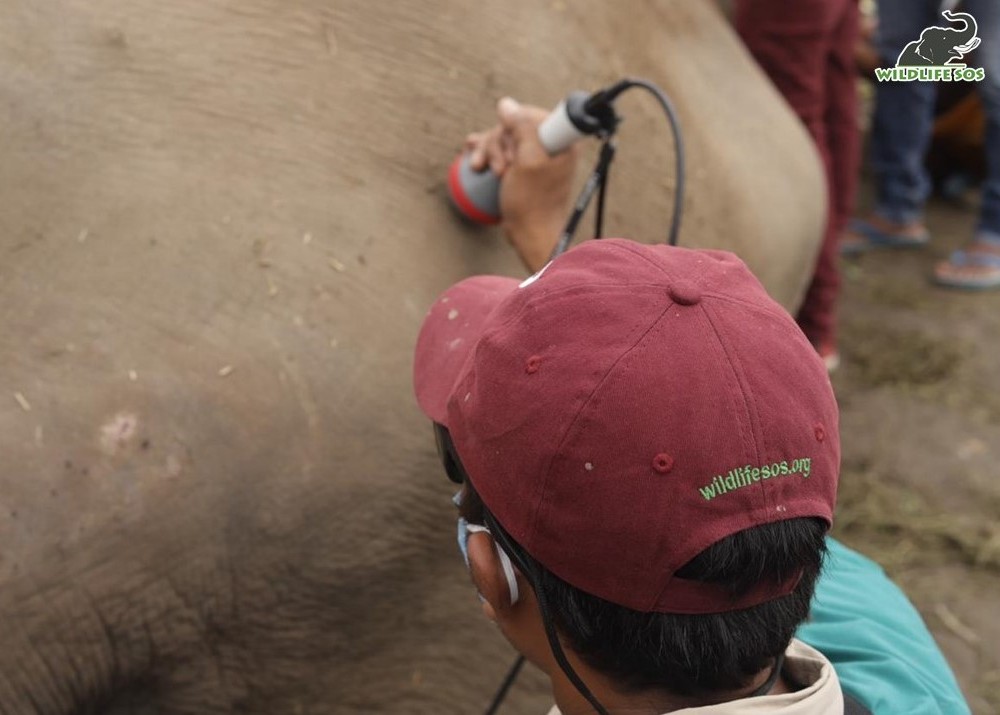 We would like to extend our heartfelt gratitude to Deputy Conservator of Forests (Wildlife), Dr. Ajit Uchoi IFS and the Rajasthan Forest Department for their support!