Leopard conservation in India has been a pillar of Wildlife SOS for over 15 years. Whether tending to the needs of captive leopards that can not be released back to the wild, working with local people to mitigate human-leopard conflicts or rescuing leopards that have fallen into open wells, Wildlife SOS is at the forefront of leopard conservation. Leopards face many well-known threats including habitat loss and poaching, but they also face more insidious threats such as the number of open wells that poc-mark the Indian landscape. Unfortunately, finding a solution to this issue is not as simple as just filling the wells.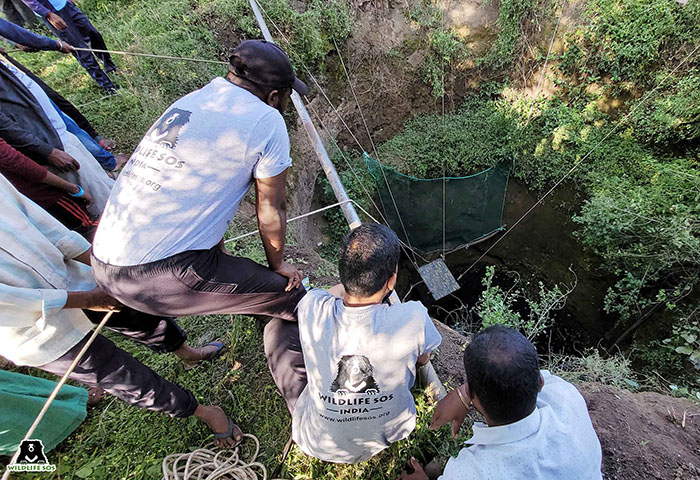 Leopards (Panthera pardus) are the smallest of the "big cats" in the Genus Panthera; they are also the most populous and widely distributed. They have an incredible ability to adapt to different habitat types, everything from desert to forest to mountains, and this has a lot to do with how widely they range. They are also able to hang on in human dominated areas that other "big cats" are not able to do. The leopard is listed as Vulnerable on the IUCN red list largely due to loss of habitat and poaching, and is listed as an Appendix I species under CITES. In India, the Indian leopard (P. pardus fusca) is listed as a Schedule I species under the Wildlife (Protection) Act of 1972, giving it the same amount of protection as the Bengal tiger (Panthera tigris tigris).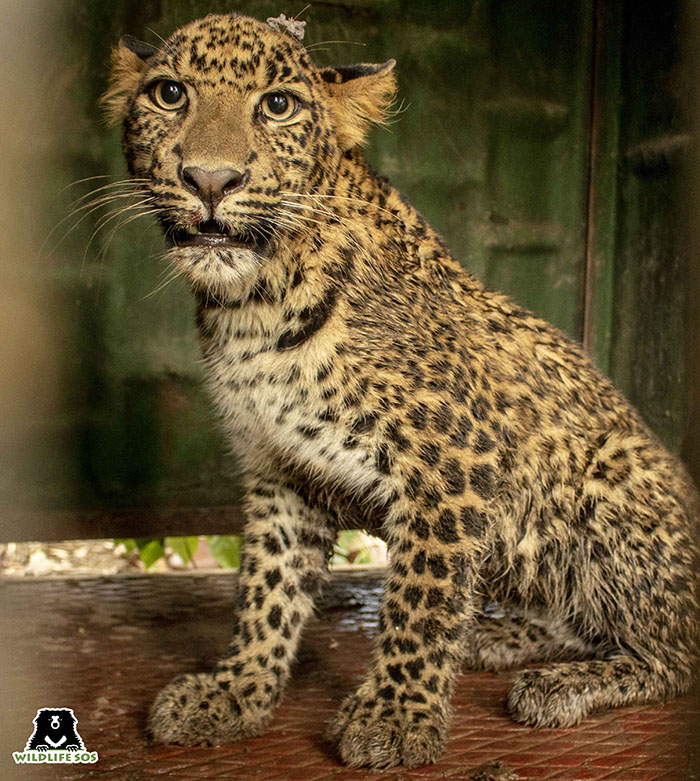 The Indian leopard is found throughout the Indian subcontinent including Nepal, Bhutan and Pakistan. It is the second most widespread subspecies just behind the African subspecies (P. pardus pardus). It is presently estimated that there are 12,172-13,535 leopards within tiger range landscapes throughout India. And scientists approximate that there are an additional 4,000-6,000 leopards, not including northeast India, that occur outside of these tiger landscape areas, though this is really more of an educated guess. These leopards are able to hang on in a variety of human dominated habitats that are often very disturbed. A large part of their diet is made up of domestic animals, mostly goats and dogs, and they are often in elevated conflicts with humans These leopards are almost exclusively active at night in order to avoid human activity. And while this is helpful in avoiding humans it is not useful in avoiding open wells which are a threat to leopards, especially to those living outside of protected areas.
An open well is a large hole dug deep enough to reach the water table. A village may have up to 200 wells. It has been estimated that there are approximately 8.7 million open wells on the Indian subcontinent. These wells range in size from 2 m to 20 m in diameter and 1 m to 70 m in depth. Open wells kill a myriad of Indian wildlife every year. Most wells do not possess any sort of lip, or barrier walls, to prevent animals from falling in; nor do they provide any form of escape for animals that do fall. Wildlife SOS has rescued snakes, bears, jackals and even elephants from these wells. And Yes! Humans fall and die in these open wells also. Wildlife that falls into dry wells are often killed instantly or suffer lingering deaths if not rescued. Those falling into water-filled wells and not rescued will drown and suffer a painful death, in turn polluting village water supplies. 
During the month of October 2021, the danger of open wells became abundantly clear as Wildlife SOS rescued not one but three leopards trapped in open wells from the third most leopard-rich state in India – Maharashtra.
The first leopard was rescued from Narayanwadi village in Junnar, located in Pune district, Maharashtra. A 4-year- old male leopard had fallen into a 35-feet-deep well. Concerned for the animal's well-being, the villagers immediately contacted the Forest department, who in turn called Wildlife SOS for reinforcements.
While the teams  rushed to the location, a group of villagers trained by Wildlife SOS and the Forest Department sprung into action to prevent the leopard from drowning. They lowered a metal plank into the abysmal well to give the distressed feline some ground to rest on.  Upon arrival, the Wildlife SOS team lowered a trap cage into the well. Sensing help, the leopard leaped into the trap cage and was subsequently pulled up.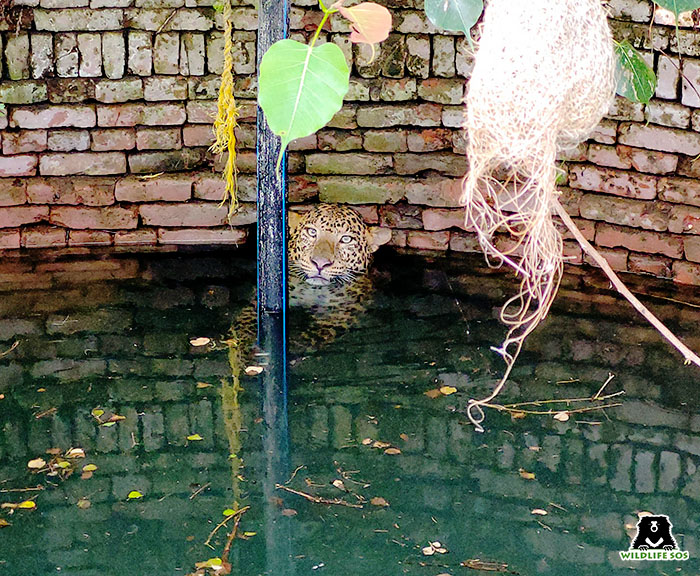 It was only weeks after this nail-biting rescue that another leopard was found trapped in a well, but this time in Belsar village, also located in Junnar division. The 7-year-old male leopard was found by a local farmer who spotted it paddling helplessly to stay afloat in 10-feet deep water. Wildlife SOS, accompanied by a team of forest officers, immediately arrived at the location with the necessary rescue equipment. A trap cage was then lowered into the well to safely extricate the leopard from the near-death situation..
As our team at Manikdoh Leopard Rescue Center recuperated from the two major rescues, their helpline was buzzing again with a call from the Otur Range Forest Division about a third leopard trapped in a well at Otur Village, Junnar! An approximately 5-month-old female was stuck in a 50-feet deep well, unable to climb out. A large crowd had gathered outside the well to get a glimpse of the distressed feline. Seemingly agitated by the commotion caused by the public, the leopard hid in a cavity inside the well. Our team, led by Dr. Nikhil Bangar, initiated crowd control measures before lowering a trap cage down to the well. The leopard was extricated and taken to a nearby forest nursery, where it was examined for any injuries. Once deemed fit, the leopard was released back into its natural habitat.
This alarming rise in the number of leopards falling victim to open wells needs to be treated seriously, specifically in the state of Maharashtra, where one leopard dies every two days.
Wildlife SOS has saved over 30 leopards from open wells and is investigating ways to cover, fill or give wildlife ways to escape these wells on their own, in the event that they fall in. Because there are different sized wells, there will most likely be different interventions based on size and placement. Additionally, most of these wells are actively being used to access water.. It's not an easy problem to solve, however, finding solutions is critical to saving the lives of thousands of animals throughout India.