Over the years, our 24-hour Rapid Response Unit has encountered reptiles and several other wild animals in the most unexpected of places. From ATMs and Metro stations to vehicles and even restrooms, the Wildlife SOS rescuers have been involved in some pretty hair-raising escapades!
Here's a roundup of our top 10 unusual reptile rescues:
Mugger Crocodile in the toilet:
Imagine walking into the bathroom and finding a 5-foot-long Mugger crocodile inside! Such was the case in a recent rescue conducted during the month of July, when a massive crocodile had taken up temporary residence in the restroom of a house in Firozabad district of Agra. In a scintillating endeavour, the crocodile was successfully rescued by Wildlife SOS & Uttar Pradesh Forest Department and later released into the Yamuna River.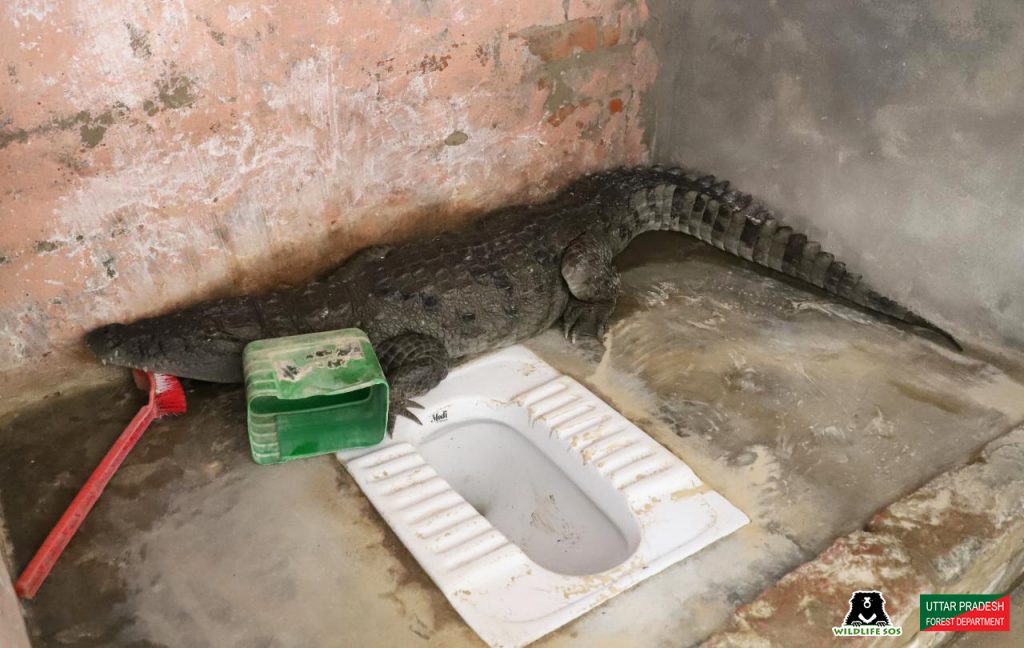 Cobra trapped in car wheel:
In another hair-raising incident during the month of July, 2020 a family in Delhi found a five-foot-long Cobra's flared hood peeking out of the left wheel of their SUV! The snake had ended up getting tightly lodged between the hub spokes and had to be carefully extricated by the Wildlife SOS rescue team.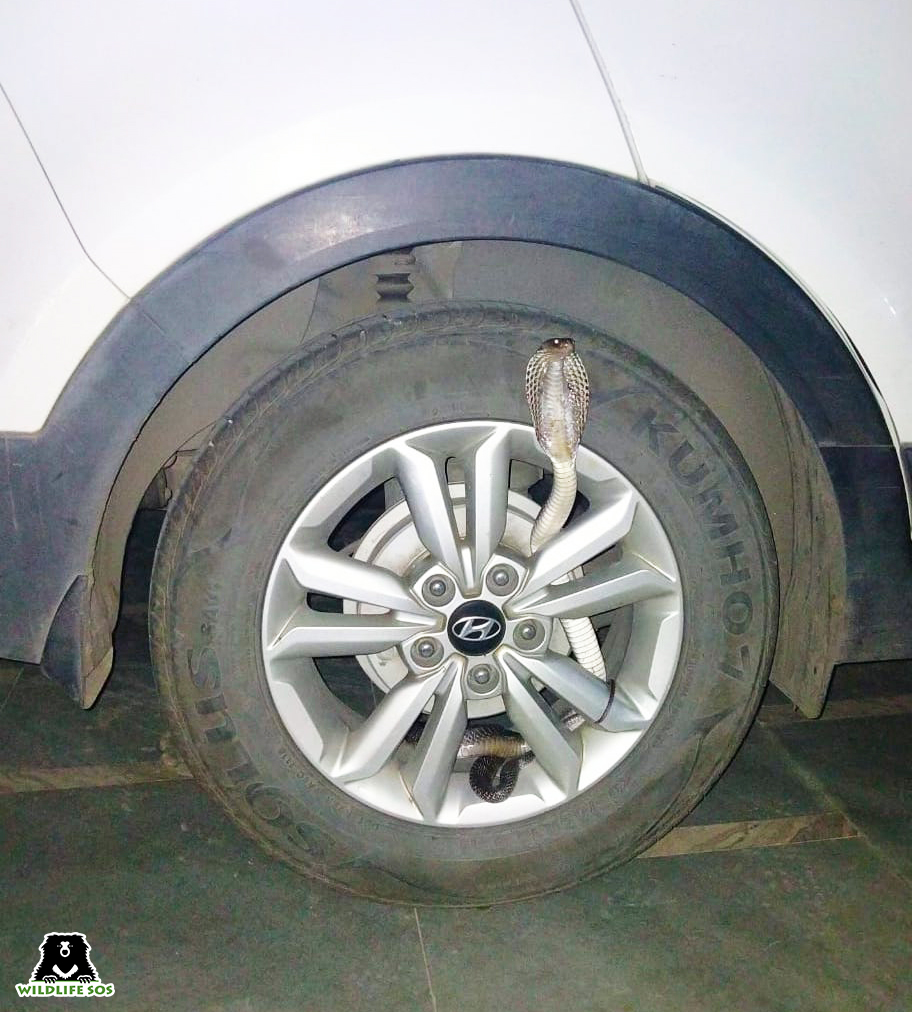 Snake hitches a ride in the backseat of a car!
A family in Agra, Uttar Pradesh stumbled upon a rather unexpected hitchhiker while taking their car out for a spin during the Covid lockdown in 2020. A red sand boa had decided to join them in the back seat, much to their dismay and was soon rescued by the Wildlife SOS rescue team. Red Sand Boas are non-venomous, but an unexpected appearance such as this is sure to scare anyone.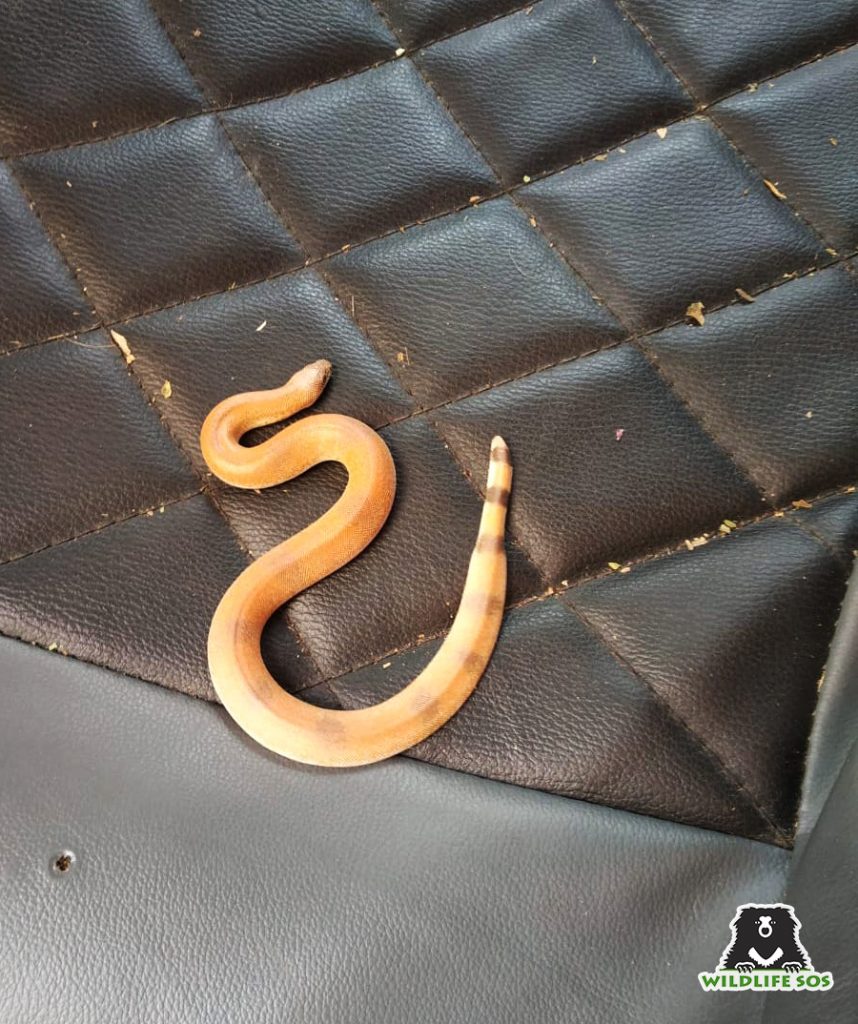 Snake in a scooter:
Amidst the COVID crisis in March 2020, a large venomous cobra snake was found to have taken refuge inside a scooter parked at the Sarai Kale Khan Bus Station in Delhi. The owner of the scooter – a priest from a nearby temple was shocked when he suddenly heard loud hissing from inside his scooter. Confronted by the cobra, he panicked and contacted the authorities who requested the Wildlife SOS team to address the situation.
As our 24×7 rescue hotline was providing essential services even during the nation-wide lockdown in India, they were able to intervene on time and avert a potential conflict situation.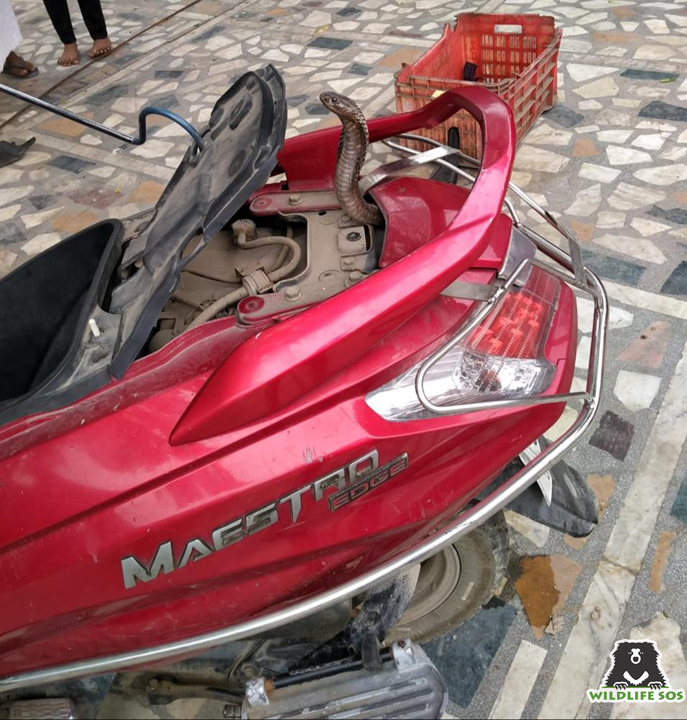 Snake in the metro!
There is nothing that makes the Monday morning commute interesting like a snake sighting! A 5-foot-long Rat snake was rescued from Dwarka Sector-21 metro station by the Wildlife SOS Rapid Response Unit after creating quite a stir amongst daily commuters in November, 2019. The snake was found trying to make its way up the stairs to the platform and had darted under them when startled. It was found to be in good health and was released back into its natural habitat shortly after.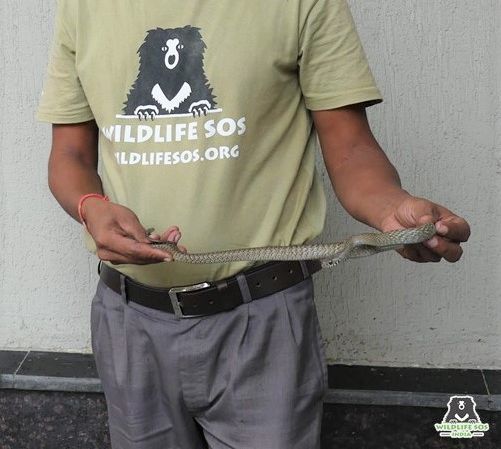 Rat Snake at the Taj Mahal
A rat snake took tourists by surprise after it was seen cooling off in a water cooler at the Taj Mahal in 2017. The authorities immediately stopped the water filtration unit while the Wildlife SOS team rushed to conduct the rescue operation. After ensuring that the crowd of curious on-lookers maintained a safe distance, the rescuers gently guided the snake into a transport carrier.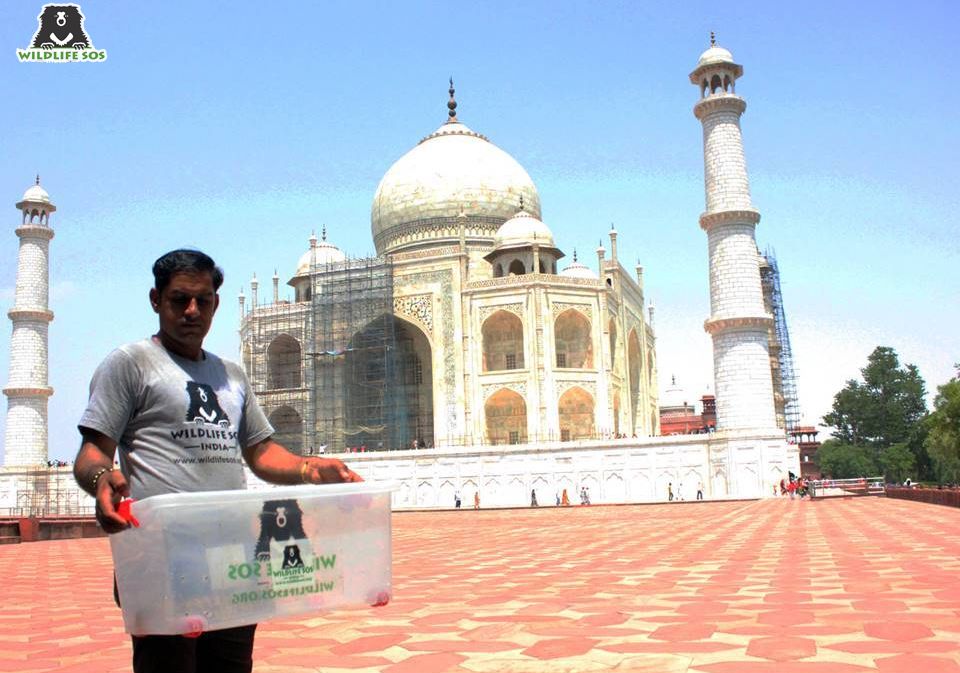 Snake in the President's House (Rashtrapati Bhavan)
The house-keeping staff at the Rashtrapati Bhavan stumbled upon a juvenile wolf snake inside a restroom in 2018. Though relatively small and non-venomous, wolf snakes are alert and can turn aggressive when provoked. They defend themselves by trying to escape or retaliate by biting; therefore, safety precautions must be taken while handling them. The staff took timely action by alerting our team and the snake was later relocated to a safer habitat.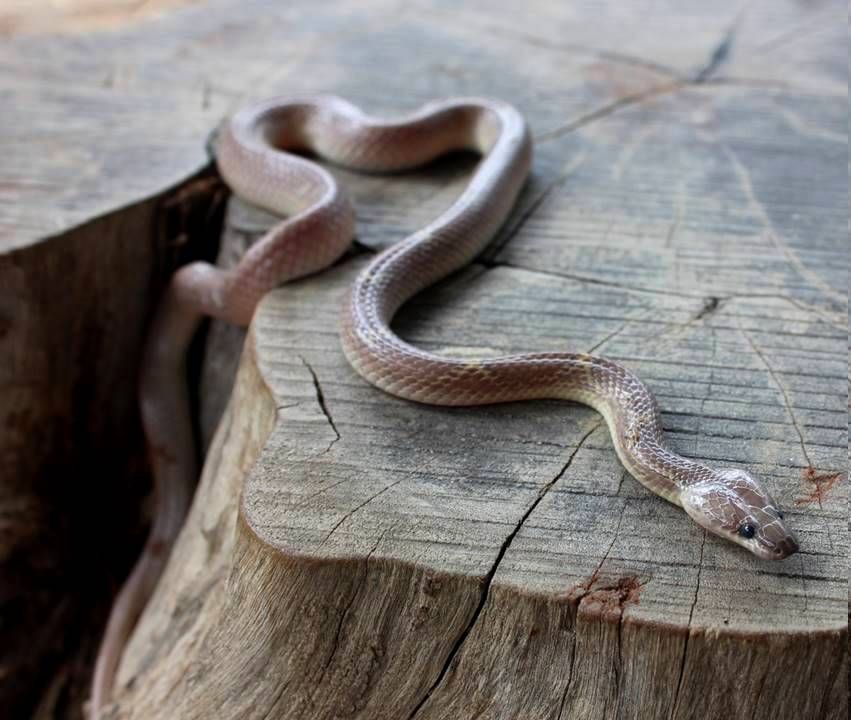 Snake on a Plane!
In a rare incident in 2017, an eight foot long Indian Rock python was found inside an aircraft at the Agra Air Force Station. The large constrictor was trapped in the undercarriage bay of the right wing of an IAF transport aircraft and it took nearly 5 hours for the Wildlife team to carefully extricate the distressed python after ensuring that it remained calm and unhurt.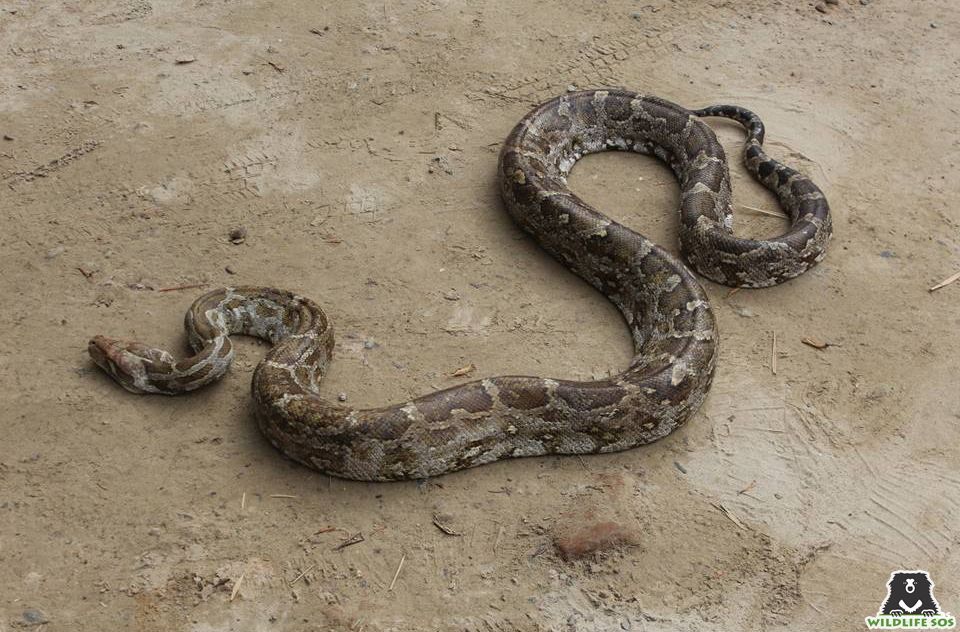 Crocodile from a Railway station:
The Vishwamitri Railway Station in Vadodara, Gujarat had an unusual visitor in October, 2013 – a 2.5 ft. long Mugger crocodile was found sitting comfortably in a water tank at the station. Wildlife SOS who works in collaboration with the Gujarat Society for Prevention of Cruelty to Animals (GSPCA) rushed to take control of the situation. Fortunately, the reptile was in no mood to board a train, and was relocated to a safe habitat without much ado!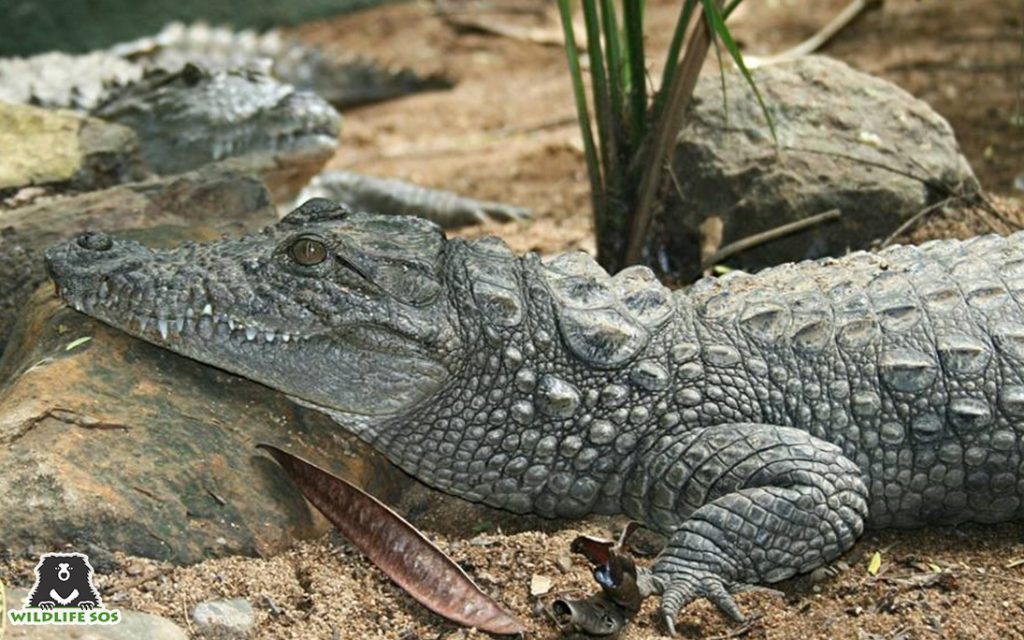 Massive Python Breaches Air Force Station Security
On a cold November night in 2014, the Air Force Station in Agra had a surprise visitor who infiltrated the station security quite by accident. A massive 14 ft python had gotten itself entangled in the sharp barbed wires on the boundary wall and was in danger of getting severely hurt. In what was a very risky and daring rescue operation, the trained rescuers from Wildlife SOS scaled the towering perimeter wall to carefully extricate the distressed snake.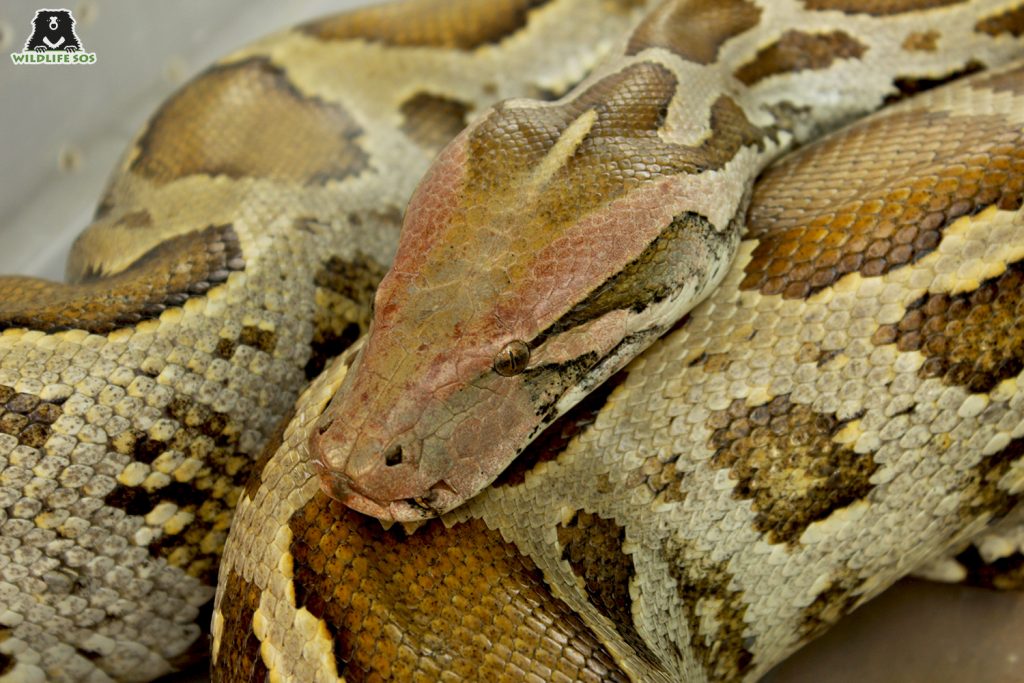 Here's a bonus rescue conducted by our rescuers in October, 2014 that deserved a special mention.
Cobra in an ATM!
A four-foot-long Cobra had been spotted inside an SBI ATM at the Delhi Technological University and a call was immediately put through our 24×7 emergency helpline. The cobra was found curled next to the entrance gate and was said to have gone unnoticed for three days! It was gently guided into a transportation carrier and taken for relocation in a safe habitat.