Wells serve as the primary source of water and support system for agricultural fields as well as farmers, but these wells often bring with them some tragic news for the wildlife of that area. Uncovered wells, whether dry or filled with water, have proven to be fatal for animals such as sloth bears, leopards and even reptiles like crocodiles, who are trapped for hours before life escapes them.
One such unforeseen incident was reported from Vadgaon Kandali village in Junnar, Maharashtra, when an adult male leopard found itself in an extremely distressing situation. In what is presumed to be a nightly prowl, the leopard had an unexpected fall in an uncovered well which was 40-feet deep and full of water! The impact of the fall was such that he was left disoriented and traumatised, fighting to stay afloat in the deep well.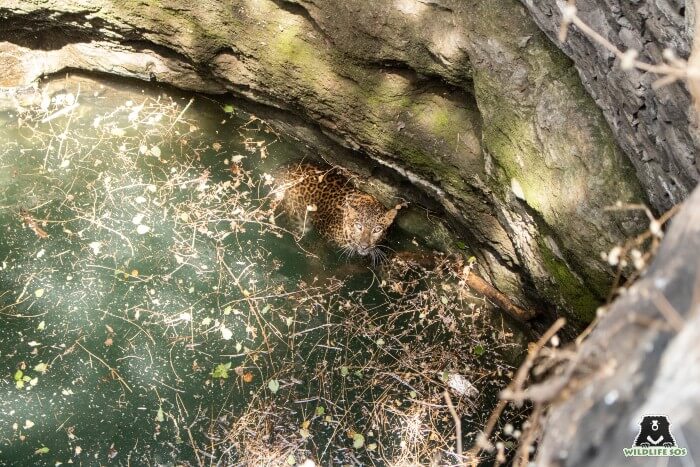 The distressed cries of the leopard caught the attention of the villagers the following morning. They reached the location to find the big cat fighting to stay alive and looking visibly exhausted. Since the villagers residing near the Wildlife SOS Leopard Rescue Centre in Junnar have been adequately trained in such situations, they did not panic and immediately reached out to the Maharashtra Forest Department.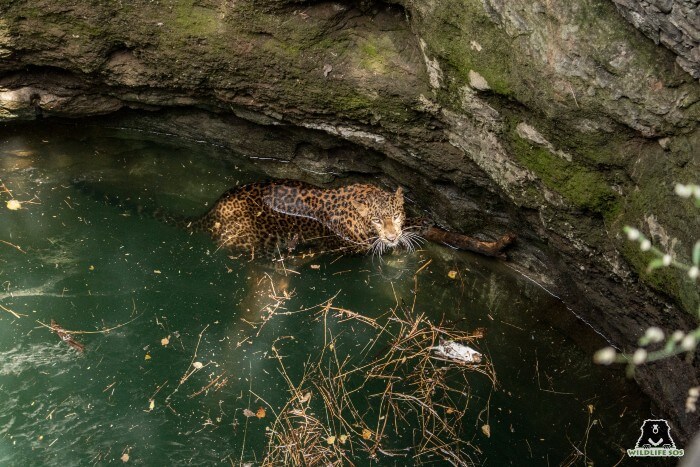 A four-member rescue team from Wildlife SOS was immediately dispatched to the location to assist the forest officers with the rescue operation. The preliminary assessment of the situation was grave as the leopard looked exhausted and had made several failed attempts to claw his way out of the well. Even from a distance, our veterinary team could see that he had sustained abrasions on his forehead and around his nail region.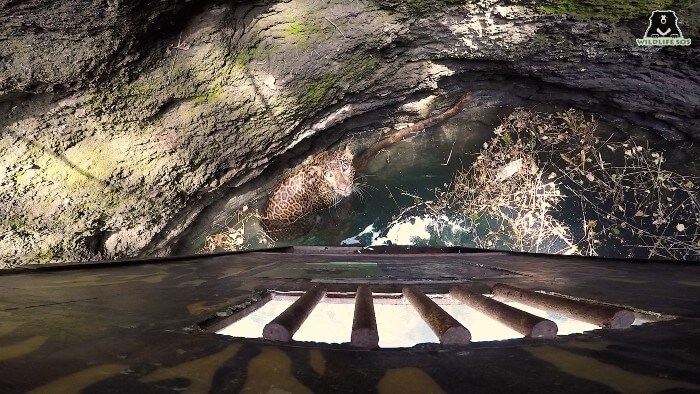 The rescuers immediately lowered a trap cage into the well. Needless to say, he understood that this was his only chance at survival and carefully swam to where the trap cage was. He weakly stepped into the trap cage and it was closed as a conclusion to the leopard's painful, tiring ordeal. Understanding that he needed to recover and receive necessary medication for his injuries, the leopard was taken to the Wildlife SOS Leopard Rescue Centre for treatment.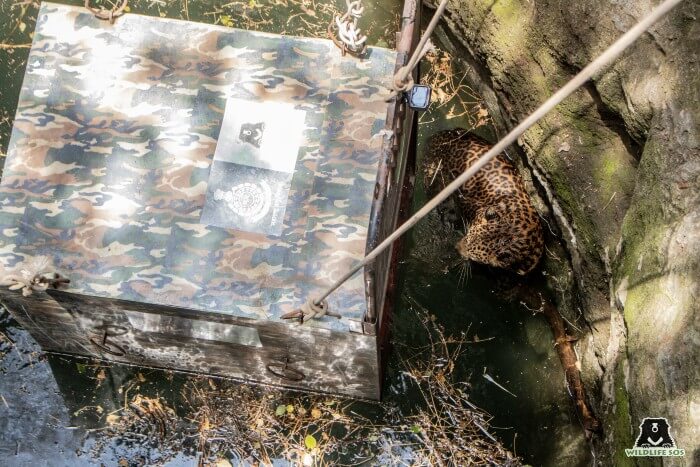 The situation was so sensitive and riddled with the leopard's panic that the entire rescue operation took two hours to be successfully completed.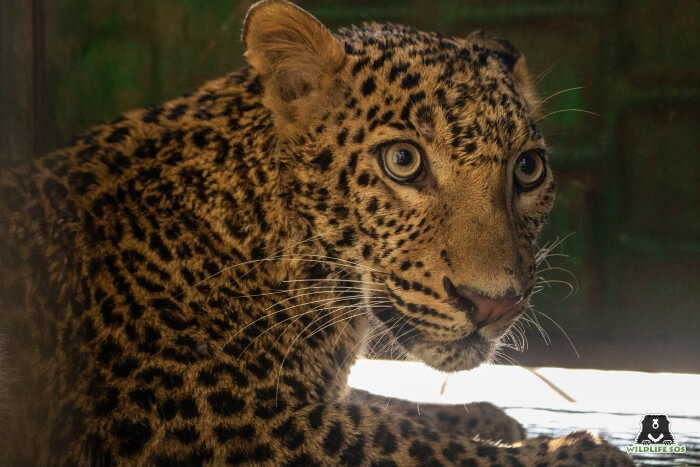 Unfortunately, in spite of our best efforts, the leopard contracted pneumonia due to his prolonged ordeal in the trapped well. He succumbed to his grave condition, in spite of the bravery with which he held on to life. The startling rate of habitat encroachment has resulted in decreasing prey base, territory and water sources for predator species like leopards that are then forced to come out into human habitation. Since these elusive cats usually prefer to move around at night, they very frequently fall victim to uncovered wells. Let justice prevail for this unfortunate victim, please sign the petition and help us ensure that no other animal becomes a victim of these uncovered wells!