For those of you are wondering what the hoopla around "National Wildlife Week" is about, its purpose is to draw attention to the wildlife crisis that our planet is currently in the throes of. With rapid urbanization, decreasing forest covers, irregular seasonal changes and forest fires, wildlife is threatened like never before. It is the need of the hour to be aware about the many causes threatening the staggering number of species that inhabit this planet. It is also necessary to know and understand that humans are not the only species that have a right to Earth and her resources.
To fight ignorance and misinformation about wildlife conservation, governmental and private research organisations, civil societies, and educational institutes celebrate the week by organizing interactive sessions that draw attention to different causes plaguing our cohabitants such as man-wildlife conflict, burning forests, climate change and more. Many of them are conducted in schools and villages bordering forest belts.
Wildlife SOS also celebrated the week by organizing many programs around its different centres housing a large population of leopards, bears, elephants and a melee of other animals that have been rescued and rehabilitated over the years. We strongly believe that education is the way to mitigating man-wildlife conflict and a lot of our centers work around awareness programs that help in addressing this issue. It teaches villagers, teachers and students how to efficiently cope during a encounter with a wild animal and tactics of avoidance behavior, especially for those who reside in close proximity to forests. The most important message attempted to put across is that these wild animals are more terrified of us than we are of them, and most accidents involve a panicked or over-eager individual provoking an already distressed animal. Children are also encouraged to participate in activities organized for wildlife conservation in the hope that they will take the message forward to their communities.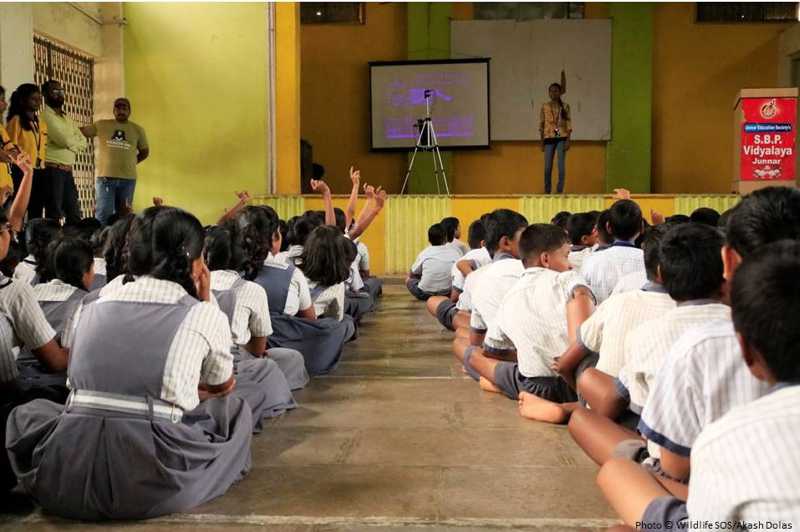 Over the past few years, a considerable change has been noticed. There have been more and more calls from different sectors asking for help in rescuing and relocating a wild animal. It is important to note that the mindset has gradually moved from "find and kill" to "rescue and release".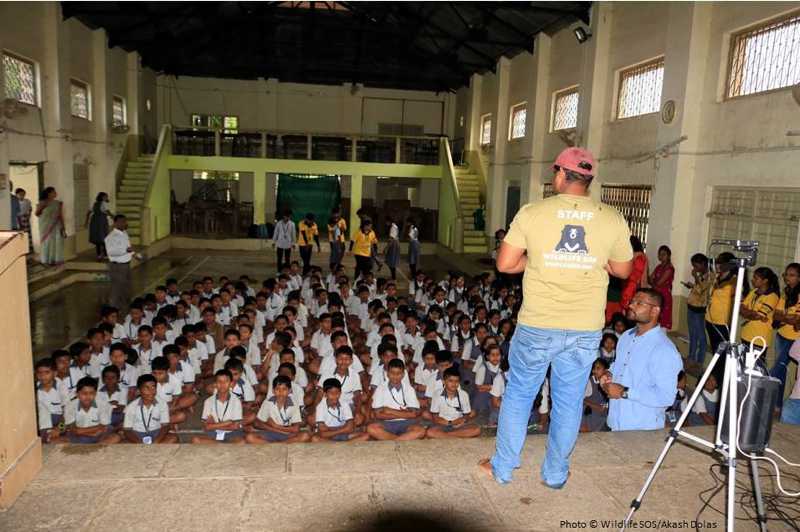 In Delhi, Wildlife SOS organized a plantation drive in collaboration with Bombay Natural History Society Conservation Education Centre at the Asola Bhatti Wildlife Sanctuary in Tughlakabad. The purpose of the drive was to educate attendees about local plant species and to increase green cover around the belt of the sanctuary. The group planted 5 species of plants along the periphery of the sanctuary, including Barleria (Barleria cristata), Semal (Bombax ceiba), Harsingar (night-flowering jasmine/ Nyctanthes arbor-tristis), Patharchatta (Bryophyllum pinnatum) and Bamboo bush. All of these plants are native to tropical areas and are very popular household plants.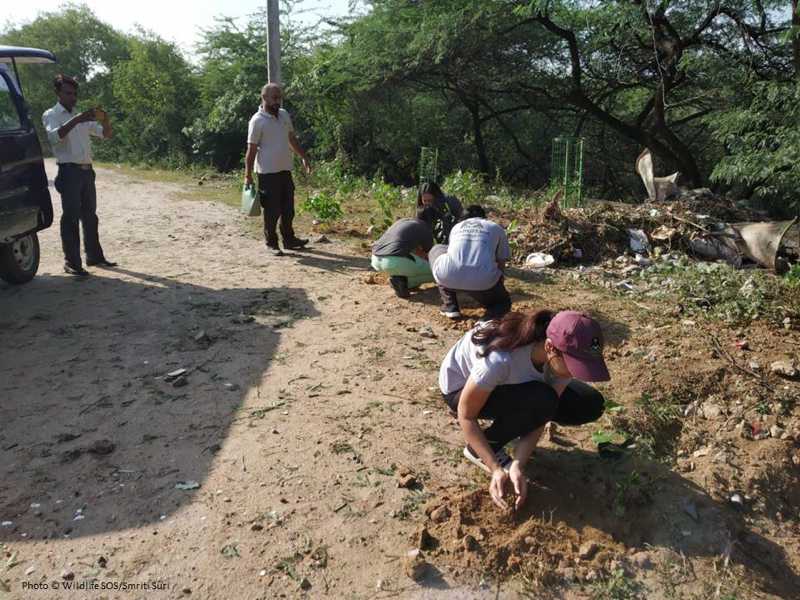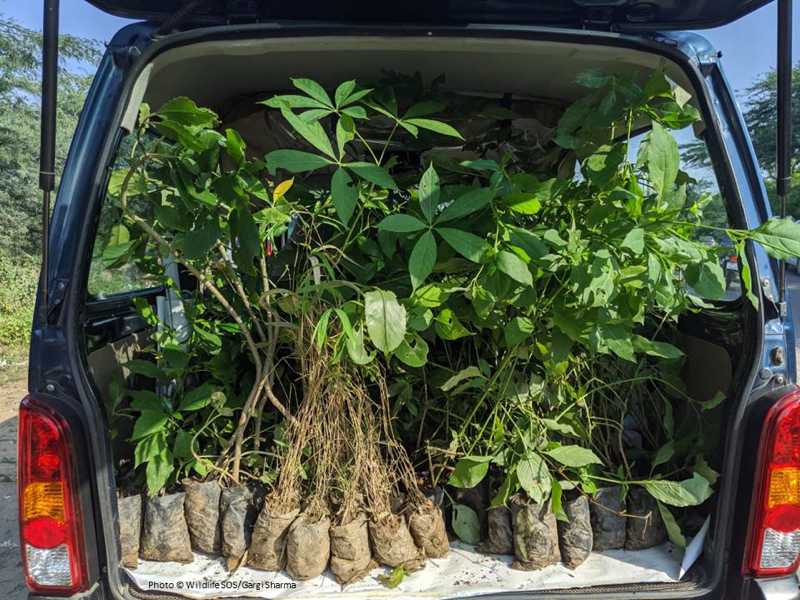 Our team at the Agra Bear Rescue Facility conducted awareness programs on man-animal conflict mitigation, focusing mainly on reptiles such as snakes and crocodiles. Such cases occur quite frequently in Agra and Mathura due to their proximity to Yamuna and Chambal Rivers. Most of the time, when a wild animal is sighted, people tend to get very excited and mobs start forming around the animal. In such a situation, people tend to forget that this causes the animals to get further agitated. Most of these awareness programs are conducted to educate locals about the Do's and Don't's of such a situation. Our team also spread awareness about the #RefuseToRide campaign outside the Taj Mahal in Agra, to draw attention to the torture that captive riding elephants undergo.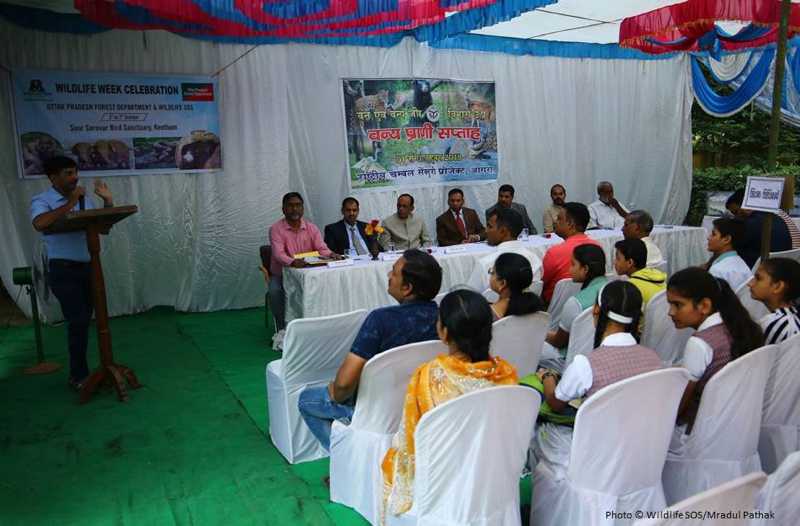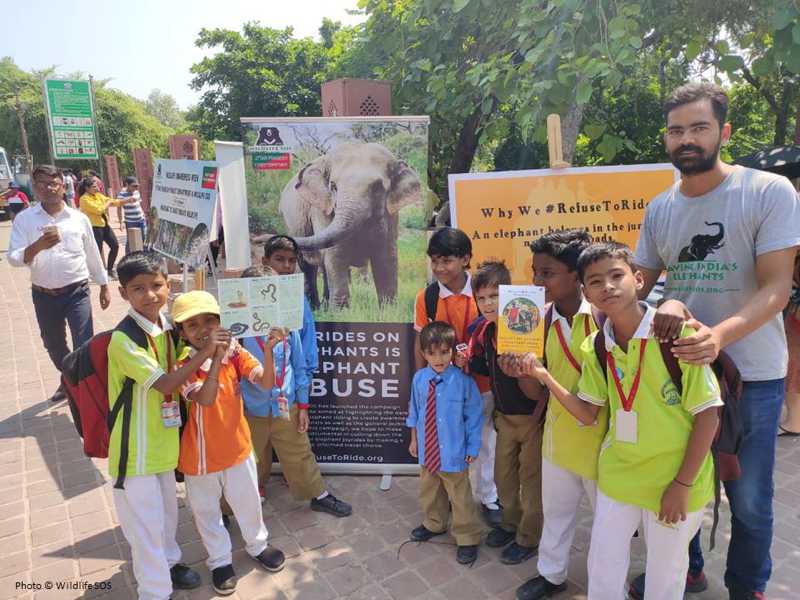 Meanwhile our team at the Manikdoh Leopard Rescue Centre was busy conducting several awareness programs over the course of the week. They visited schools and government hostels in Maharashtra to educate youngsters about leopard behavior and biology, measures to handle conflict situations such as finding a leopard trapped in an open well, or if a cub is found in a sugarcane field. The week started off with a training session for forest officials and villagers where they were taught basic protocol and identifying pug marks and leopard scat. Training modules were conducted on reuniting leopard cubs with their mothers and how to recognize them by sounds and vocalizations. We also conducted three poster exhibitions in colleges where visual aids and videos were used to spread more information. Pamphlets were also distributed among the visitors on basic Do's and Dont's in emergency situations.
As the 'National Wildlife Week' draws to an end, most people will not remember it till it crops up on their social media pages or in the news next year. But here at Wildlife SOS, and every other wildlife conservation organization, it is one long, never-ending effort. We support wildlife regardless of the day and we hope all of you grow to do the same!