As we thrust the confines of the forests inwards and force the wild animals out of their natural habitat, we bring a grave threat on ourselves and the wildlife. On similar lines, the reported incidents of man animal conflicts have been surging. Wildlife SOS, have till date rescued over 600 sloth bears in the Indian subcontinent and have rehabilitated them by giving them another chance at life.
Throwing light on man-animal conflict mitigation and aiding wildlife in distress, the NGO's 24 hour helpline and the Rapid Response Unit are always on the move to undertake rescue operations in the most accommodating manner. One such incident occurred near Bangalore in Tumkur, Karnataka, where a sloth bear, innocently lured to reach the honey comb stuck to the peripheries of the well, plunged and fell victim to an open well. The bear seemed to have paid a visit to this region, in search of food, this often happens in such cases. On hearing the distressed cries of the bear, the owner of the land instantly reported the incident to the Forest Department who in turn contacted Wildlife SOS.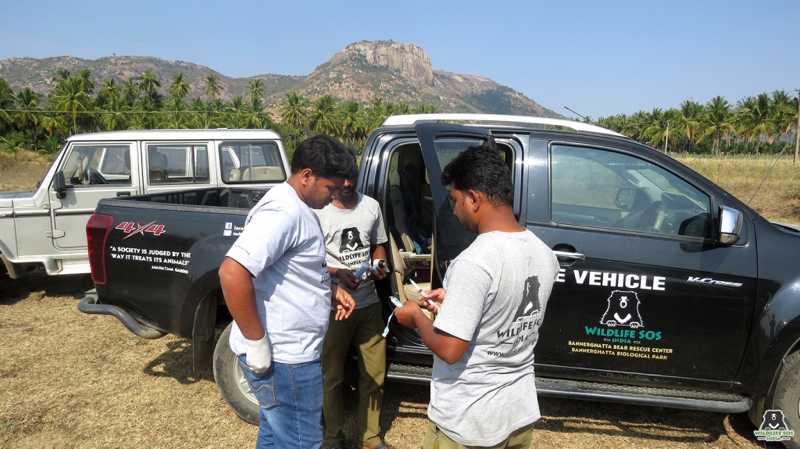 The 40-foot deep well was located on private agricultural field bordering the forest at a distance of about 700 meters from the forest. Featuring great expertise in conducting such rescue operations, Wildlife SOS' four-membered team rushed to the location, with the necessary rescue equipment. The bear looked really scared and shaken as he was in an unfamiliar environment and could also sense a huge crowd gathered outside the well. The team could only calm the bear down once the well was covered with a piece of tarpaulin. After preliminary assessment, the team lowered a safety net into the well to contain the bear. The sloth bear was mildly sedated and then safely extricated from the deep well.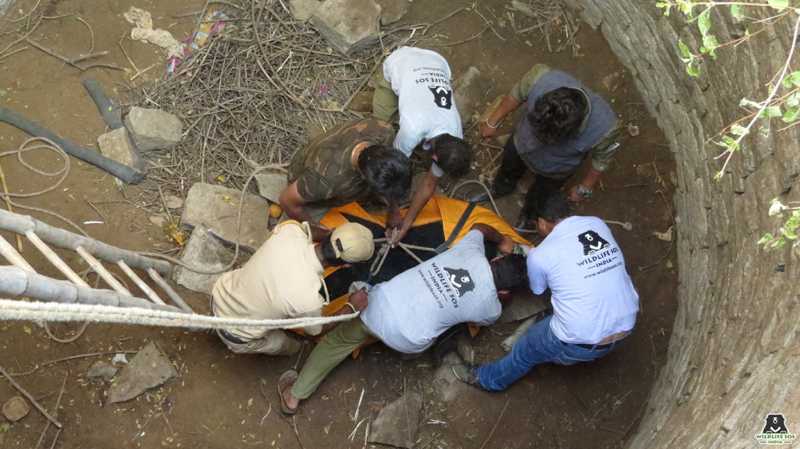 A complete orthopedic examination was conducted by the veterinary staff, in order to assess the internal injuries the bear might have sustained owing to its fall. Fortunately, the medical examination revealed no internal injuries and the bear following a mandatory observatory period was released back into the wild.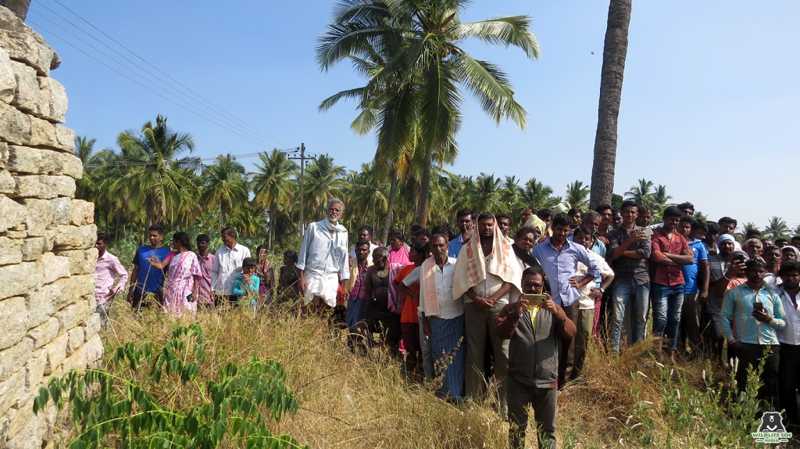 We appreciate the faith the Forest Department has placed in us and the fact that more people are reaching out to us to extend help to wild animals in distress. Without the support and understanding of local communities, it is almost impossible to address this issue. Over the years, the natural habitat of sloth bears has shrunk leaving them as a small minority in a rapidly changing human dominated landscape. Wildlife SOS urges people to cover open wells, to avoid such accidents.