We are pleased to announce the winners of the Wildlife SOS Volunteer Awards 2022! All our volunteers are an invaluable part of the Wildlife SOS family, but there are some that have gone above and beyond in their support to protect the animals residing at our rescue centres. To commend their efforts, we highlight the work done by them by presenting them with these awards.
Artist, philanthropist and an expert at making the most gorgeous pet portraits, Gumi Malhotra is the recipient of our "Compassionate Creator Award". Be it her gorgeous artwork of our resident leopard Jiya, or the heartwarming scenes of Asha's last year with Suzy, Gumi has touched all of our hearts and proven once again that art is a powerful tool in conservation. Like many others, Gumi too had heard the horrifying news of an elephant consuming a food bomb planted by humans back in 2020. Wanting to make a change in this world, she connected with Wildlife SOS and has been associated with us ever since.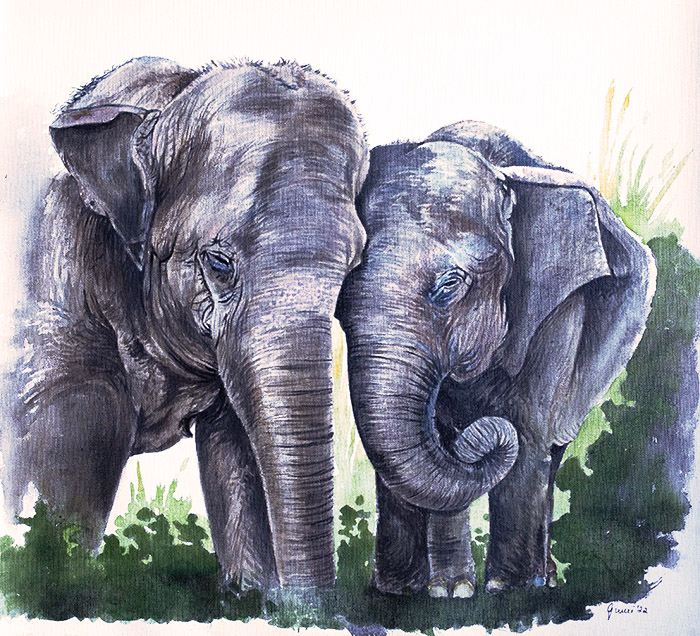 Though Gumi reveals that she has no formal training in art, she pays great attention to detail in each portrait, and captures the personality of all the animals accurately. Gumi has also generously donated her art to the Wildlife SOS auction to raise funds for the care of our resident animals.  
Of course, we cannot protect our forests until the younger generations are at the forefront of conservation action, and Ayan is setting a wonderful example for his peers. This young conservationist has done more than most adults at just the age of 14!
Ayan is the recipient of our "Rising Star Award". He has been active in raising funds for Wildlife SOS, and has sponsored the day-to-day veterinary care and upkeep of former circus elephant Rhea and of our rescued Sloth bear, Arthur. A budding artist, has sold his wildlife themed artwork on online platforms and donated some of his work to the Wildlife SOS annual auction.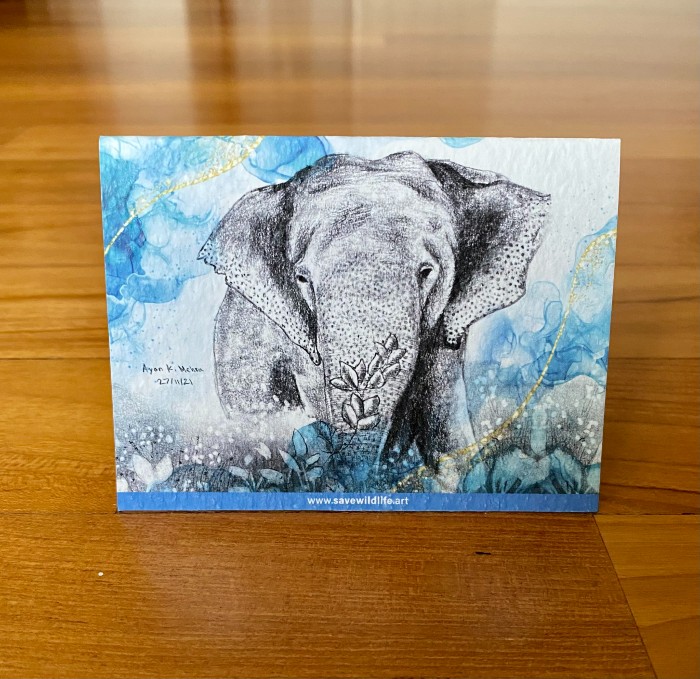 Ayan's curiosity led him to visit the Wildlife SOS Elephant Conservation and Care Centre as well as the Agra Bear Rescue Centre to experience our work first hand! His thirst for knowledge kept the Wildlife SOS team on their toes. He has even helped spread awareness about our wildlife conservation efforts through articles that have been published in international magazines. Young Ayan also understands the nuances of supporting erstwhile poacher communities and former bear dancers to promote holistic wildlife conservation, and hopes to work with these communities in the future.