"Youth is the hope for our future."
Many of us have heard this popular phrase, loaded with the message of responsibility. As we grow older ourselves, we are quick to pass on this baton to the upcoming generation. We rely on future leaders to mend the unfortunate state of affairs. As the world experiences extreme transformations when it comes to the environment, climate and the consequent threats to the survival of wildlife, young adults have a lot of weight to carry on their shoulders — and the youth of today are doing so with immense strength and astonishing determination. This International Youth Day, we honour the young, and encourage them to shine bright for the future.
Confident youth have the power to inspire and empower children as well as their elders. While many are driven and concerned for change, several young and enthusiastic individuals find it difficult to launch themselves into fields that require urgent concern. One such sector is wildlife conservation. Here are seven ways young animal lovers can cultivate their passion for wildlife conservation: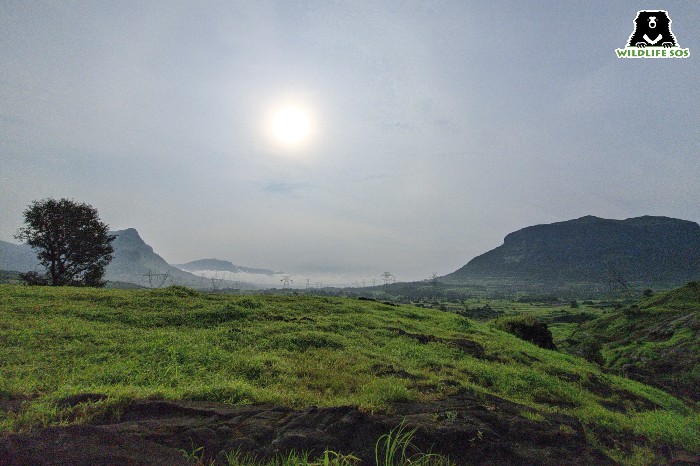 1. Research through Reading!
Reading is one of the greatest tools for gaining knowledge about any and every topic one wants to learn about. To understand the world of wildlife, plenty of books have been published and several articles and papers can be found across the internet. These cover the importance of wildlife conservation as well as the steps one can take to restore nature and wildlife.
Being technologically savvy, today's youth can scour the internet for necessary information and remain updated on the ongoing situations that are causing fast-paced changes.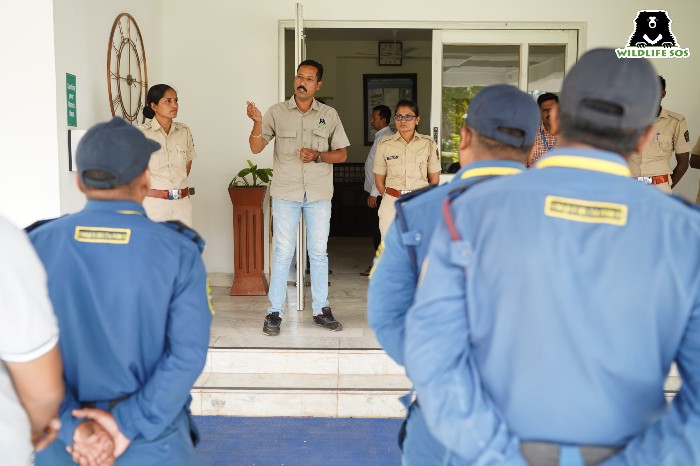 2. Lead a Sustainable Lifestyle!
Rather than hoping for circumstances to change, why not be the one making the change? Take the lead! A great way to motivate friends and family towards alternative choices is to showcase the steps you have taken in your own daily routine. Practical application of changes, small or big, holds the power to encourage peers to join missions that concern our environment.
Being an active participant in a collective goal can stimulate others as they gain trust in your purpose. In today's digital age, you can become an effective influencer as well, inspiring people to take positive measures towards the betterment of our society as a whole.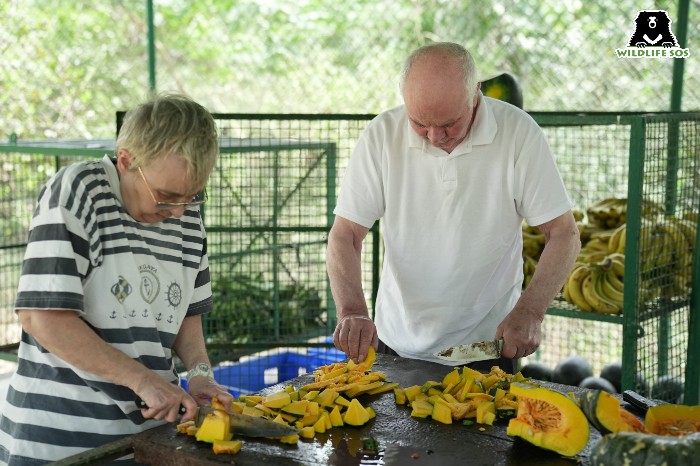 3. Support Organisations Working towards Wildlife Conservation!
Several organisations create opportunities for support. It would help to identify organizations that are working towards a cause that you strongly believe in.  Wildlife SOS too has its own shop that stocks creative merchandise and products. Proceeds from each sale are directed towards the upkeep of rescued and rehabilitated animals at our centres. 
By supporting different organisations in their initiatives, you become a significant contributor towards their efforts.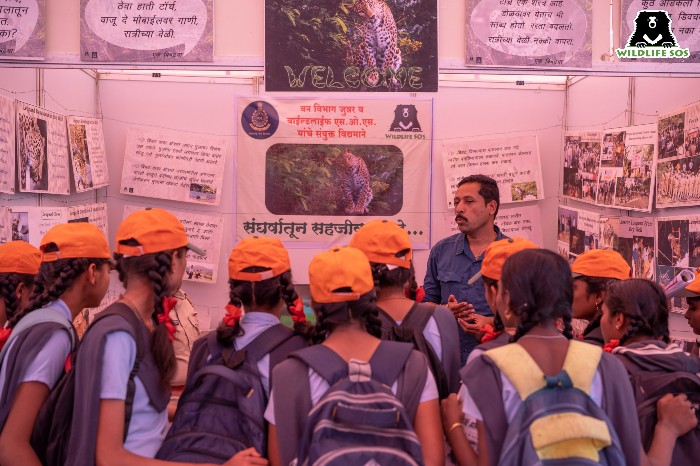 4. Spread Awareness!
Raise awareness among people and sensitise them about issues of concern. In today's world, the youth has access to several different platforms to highlight how we, as humans, are affecting the health of our planet. Social media on the internet are digital platforms that connect us with people far and wide.
When it comes to spreading awareness, various organisations look forward to participation by youngsters who can work very well towards the aim and can be intensely involved in the efforts. Wildlife SOS encourages the youth to attend interactive sessions conducted by professionals from the field, and help share knowledge on what threatens wildlife further.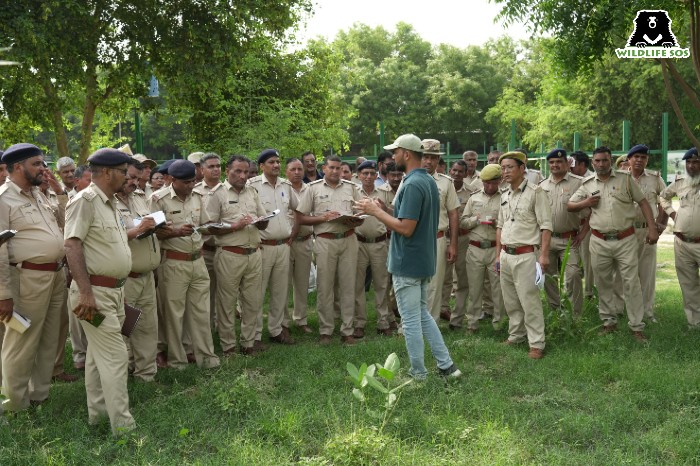 5. Organise or Participate in Campaigns!
In metropolitan cities, there are a large number of campaigns and events that are regularly held for a cause. These events not only help to spread awareness about matters of concern, they also open doors to people who wish to be a part of a big and urgent change.
Organising informative campaigns in a creative way enables one to meet people who have the same interests and motivations to conserve wildlife and the environment.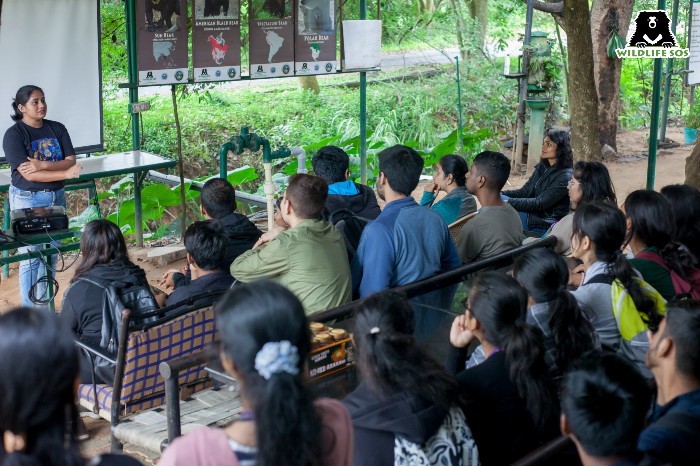 6. Interact with Younger Children!
If you have knowledge under your belt and don't know where and how to apply it, worry not! The most eager ones to learn and participate with you are children! Young ones enthusiastically embrace interesting activities. So, to involve young minds towards a cause, tell them about the wonderful world of animals and birds, the local trees in their neighbourhood, or the various landscapes that house flora and fauna. Children are fascinated with the world surrounding them, interactive sessions would therefore encourage them to approach nature with sensitivity.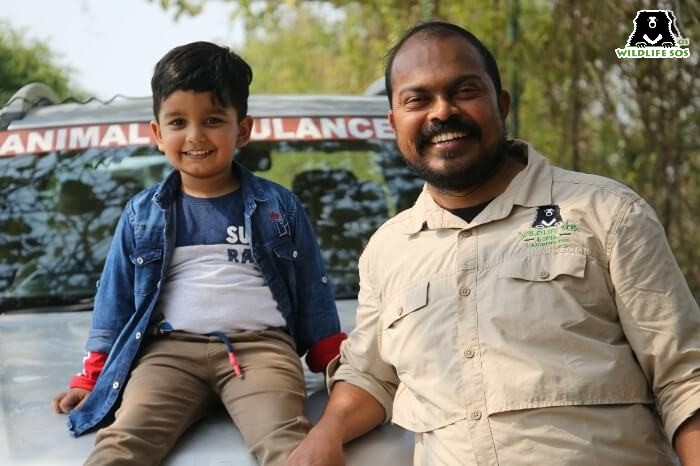 7. Volunteer with NGOs!
There are multiple NGOs that work all around the world for wildlife and environment conservation. Many of these organisations need people who can actively assist with work and run campaigns, parades, and events that will help make a difference.
As team building exercises, students from schools and colleges are encouraged to visit NGOs. Being able to work on the field to understand all the efforts taken up by organisations' teams provides great insight into the challenges they face as they attempt to accomplish every goal.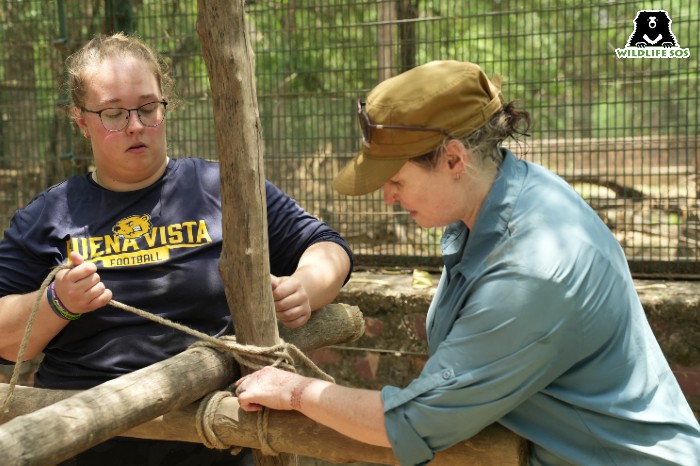 At Wildlife SOS, young supporters like yourself have the opportunity to visit our rehabilitation centres, and even volunteer with us! Volunteers and visitors get a close view on how we carry out our daily care for rescued animals, and understand the significance of conserving wildlife. There are engaging activities that you can help our teams organise for the bears and elephants under our care, and witness how the animals respond to your efforts!
If you are passionate about wildlife and wish to volunteer with us, send us an email on volunteer@wildlifesos.org!