Crocodile rescued from Vadodara slum! Massive crocodile stirs panic in a village! Crocodile goes house hunting in Vadodara! Fish hook catches the wrong bait – a mugger crocodile! All these headlines simply state the perilous state the Mugger Crocodile is in. And the western state of Gujarat in India finds itself in the middle of this maelstrom.
But before addressing the issue in Gujarat, first let us give you a brief introduction about this marvel from the days of yore. Also called the Marsh Crocodile (Crocodylus palustris), it is native to India, Sri Lanka (the highest density of muggers is found here, more than anywhere in the world), Myanmar, Pakistan and some parts of Iran. This species is listed as 'Vulnerable' on the IUCN Red List and is protected under Schedule I of the Wildlife Protection Act 1972. A reptile of the freshwater ecosystem, this apex predator is an opportunistic carnivore and calls rivers, lakes, village ponds and streams its home.
Muggers have become a thorn of discontent due to a number of factors, the first of which is human-crocodile conflict. Such encounters occur in varying degrees all around the planet, and with a number of crocodilian species. Reportedly, Muggers sit on the third spot in the list of crocodiles involved in conflict situations, right behind the saltwater crocodile (Crocodylus porosus) and Nile crocodile (Crocodylus niloticus).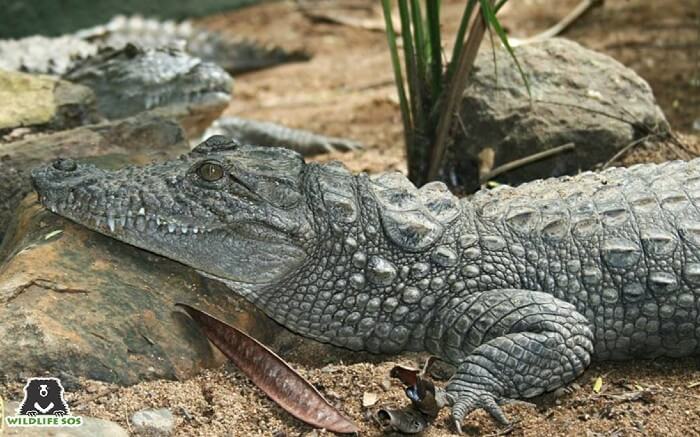 But what is a little worrisome is the intensity of human-crocodile conflicts in Gujarat. According to a research paper by the Journal of Threatened Taxa, which talks about such incidents occurring through various parts of the state from 1960 to 2013, a total of 64 crocodile attacks were recorded. Most off these incidents took place between April and September, peaking in May with 14 such occurrences. It is interesting to note that these months are peak breeding season for the mugger crocodile.
Notwithstanding these factors, crocodiles do not attack humans for no reason at all. But when you consider the fact that they share the same living environment with human beings, occurring in places with some of the highest human population densities where people share water bodies with the crocodiles, conflict is inevitable.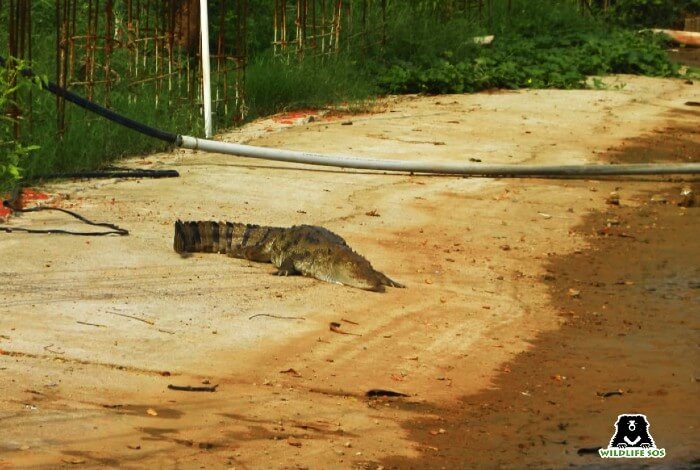 There are exceptions though where high densities of crocodiles are seen but hardly any instance of conflict has been witnessed. Among unprotected areas, one place which comes to mind is the Savitri river coursing through the Mahad district in Maharashtra. Children playing on the edge of the river and a two-metre-long mugger getting soaked in the sun just 15 m away from them is not a rare sight! In the same setting, people can also be seen wading through chest-deep water to collect shrimp. This region rarely witnesses any human-crocodile conflict and people live relatively peacefully with these reptiles.
This is in stark contrast to the situation in Vadodara and its surroundings, where there is a higher frequency of human-crocodile interface. Although there hasn't been much research done as to why the case is so, the fact that the Vishwamitri river is home to over 250 crocodiles might be a partial answer to that. In remote areas, villagers can be seen near water bodies when they venture out with their livestock or domestic cattle.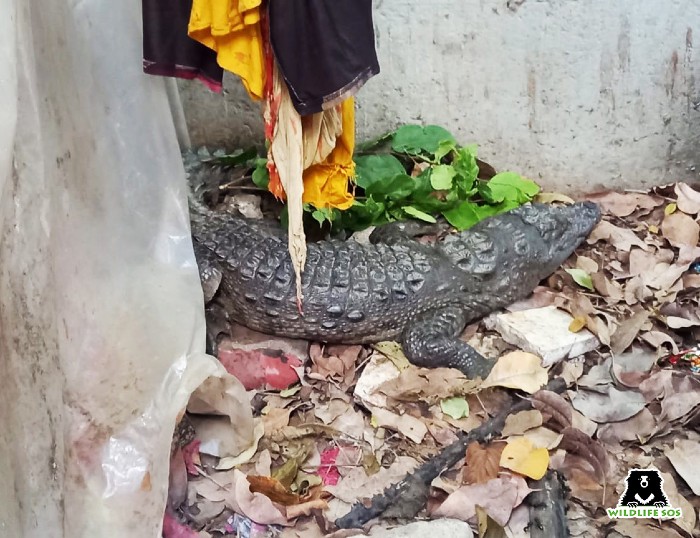 Conflict can occur mostly during the nesting season (post the month of February) when the mother crocodile comes to the river bank to protect her eggs. Female muggers make hole nests by digging a 30-50 cm pit and lay about 30 eggs inside, and cover it up. In this case, they can be under extreme threat from unaware villagers and sometimes they have even ended up getting injured.
Wildlife SOS works diligently with the Gujarat Society for Prevention of Cruelty to Animals (GSPCA) in conducting wildlife rescues and awareness drives among villagers, along with the Forest Department to mitigate human-crocodile conflict. We have suggested avoidance behaviour by recommending them to not go near the banks during the nesting season and specific areas have been demarcated, surrounded by steel meshes where they can perform their daily activities such as washing clothes and taking out their domestic cattle.
In Vadodara, flooding of the Vishwamitri river due to heavy rains during monsoons forces the mugger crocodiles out of their natural habitat, a factor which they have no control over. In search of food and shelter, they start moving into small ponds and reservoirs. Post this deluge, they sometimes lose their way and are found in places like slums, housing complexes, under cars and more such unusual spots. Wildlife SOS works with GSPCA in running a 24×7 rescue helpline and we have extricated innumerable crocodiles from such distress situations.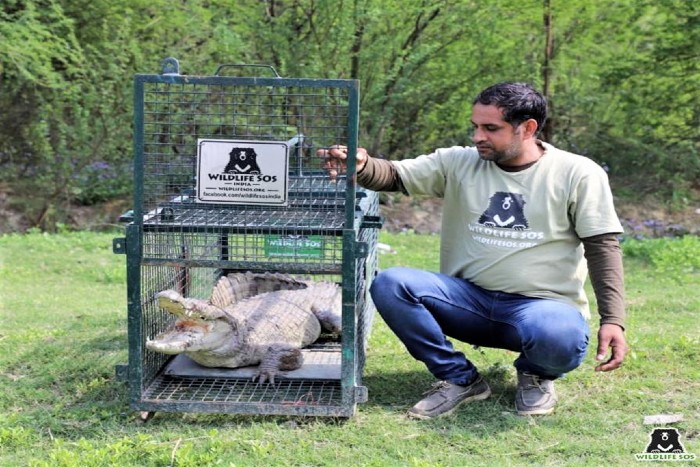 Misinformation and ill-reputation of mugger crocodiles have led to a very skewed perception of these reptiles of the Crocodylidae family. Human encroachment, habitat destruction and retaliatory killings are some of the threats that the mugger crocodiles face, and it should be them who should be afraid of us, not the other way round.
You can support our efforts to protect and conserve Mugger crocodiles by donating HERE.