Undergraduates taking the course APBI 496: Applied Animal Biology Practicum at University British Columbia will now have the option of volunteering for four weeks at Wildlife SOS' facilities in Agra and Mathura as a part of their field work. The aim of the course is to help students gain experience in real time settings so as to prepare them to undertake future employment working with animals.
Wildlife SOS' Agra Bear Rescue Facility (ABRF) is the largest sloth bear facility in the world and it currently houses over 170 bears that were rescued from the cruel practice of dancing bear. Similarly, the Elephant Conservation and Care Centre (ECCC) in Mathura is home to over 20 retired elephants. These elephants were formerly used to beg on streets, perform unnatural tricks in circuses, give rides to people, and grace processions and ceremonies. All these rescued and retired elephants have myriad of physical and psychological problems which render them unable to be released into the wild again. As such dedicated teams work to give these animals a lifetime of care.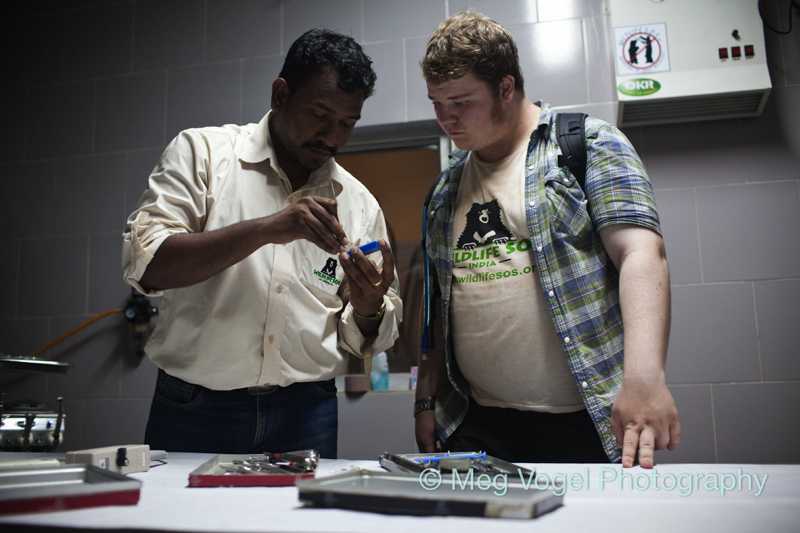 Students coming over to ABRF and ECCC as a part of their course will be exposed to the setting and working at these facilities. They will be involved in activities such as general animal husbandry (food preparation, feeding and cleaning), facility operations (enclosure maintenance), animal health and welfare management (enrichment and behaviour monitoring) and shadowing veterinary procedures and keepers in their animal routines. The students would also get to interact with other Wildlife SOS staff from various departments to learn about environmental, cultural and economic challenges of running rescue facilities.
At the end of their 4-week fieldwork, the students would be better able to apply the principles of Applied Animal Biology to professions of wildlife rehabilitation, animal shelter management, relate animal welfare and management to practical situations, recognize and discuss ethical issues within the field. The students would also be expected to create an applied communications piece that can be used by the field teams.
The last day to send applications to be a part of the field-work at Wildlife SOS' facilities is 30th June. The applications can be downloaded here.