Come harvest season in Maharashtra and leopard cub rescues are on the rise. In a recent incident two leopard cubs, a male and a female, were found in different villages of Maharashtra. A growing population, expanding farmland and depleting forests have led to a manifold increase in man-leopard conflict in the area, so the farmers  aren't startled to find the cubs on their farm, but know to be wary of a protective mother lurking in the vicinity. It is heartening for us when the farmers, instead of harming the helpless cubs reach out to authorities to rescue and help reunite them with their mothers.
Earlier this week, a female leopard cub was found in a sugarcane farm in Kale village located in Karud taluka, of Satara district. The sugarcane farmers, without wasting time alerted the Forest Department, who tried multiple times to reunite the cub with its mother.  However, much to their disappointment she failed to show up .
The Range Forest Officer, Mr Ajit Sajane, then reached out to our rescue team operating out of the Manikdoh Leopard Rescue Center in Junnar as the team has years of experience in successfully reuniting leopard cubs with their mothers. The team, led by senior veterinarian Dr Ajay Deshmukh, immediately left for Karud taluka. They had a long journey ahead of them, about 300 kilometres in the blazing heat but that did not deter them. Wildlife SOS makes every effort to make rescue and reunion operations possible. Living freely in natural habitats and learning survival skills is every wild animal's natural right.
After the long and hot journey, the team reached the destination. The leopard cub was about 40 days old. Determined to reunite the missing cub with its mother, both teams set out to track down the mother leopard. After five long days,  the leopardess was finally spotted outside the village and it was a moment of immense relief and joy for all.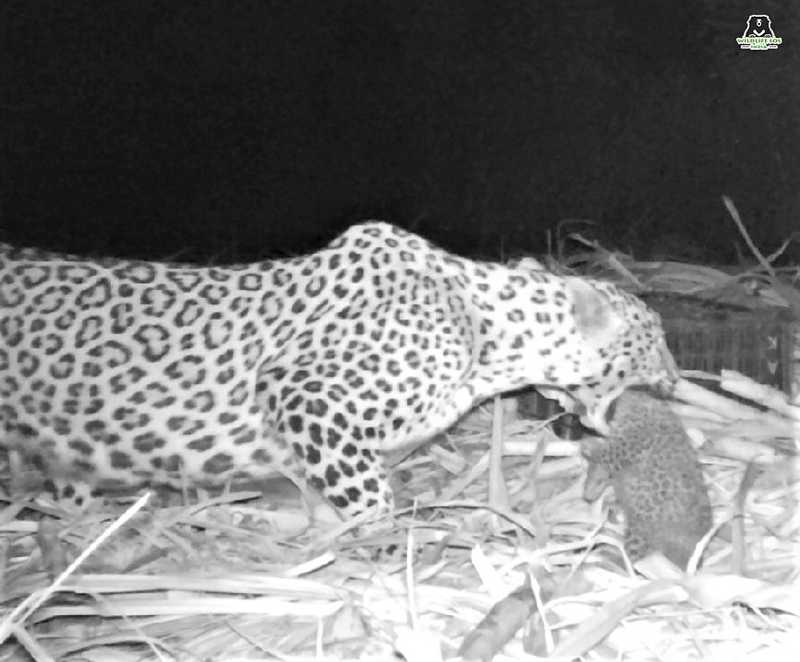 The cub was immediately placed in a safe box and kept close to the sugarcane field, where it was found initially. Camera trap footage installed by the team captured the mother slowly approaching the cub. After gently knocking off the covers from the safe box, she picked up her baby by the scruff of the neck and retreated to the tall, dense sugarcane field.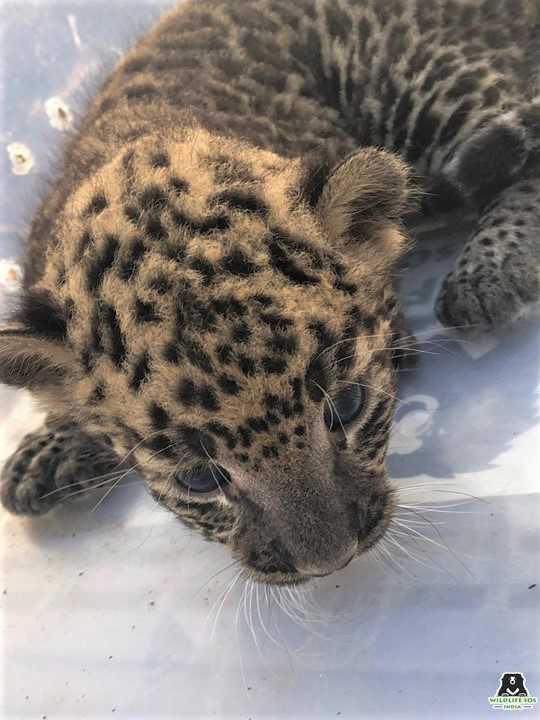 Around the same time, a nearly 30-day old male cub was reportedly found in a sugarcane field in Narayangaon, Junnar. The farmers immediately reached out to Forest officers to rescue the cub. Our rescue team accompanied by the Forest Department rushed to the location and carried out our standard procedures, turning this into another successful rescue and reunion.