The Sustainable Development Goals (SDGs), created in the year 2015, aims to address the global challenges we face, including poverty, inequality, climate change, environmental degradation, peace, and justice. It is about better protecting the natural foundations of life and our planet everywhere and for everyone and preserving people's opportunities to live in dignity and prosperity across generations. SDGs are pivotal in helping to combat the urgent environmental, political, and economic challenges facing our world. Organizations worldwide are increasing their efforts to help achieve SDGs. Non-profits like Wildlife SOS are also contributory to sustainable living through providing quality education, generating affordable and clean energy, ensuring to protect life on land, and partnering with stakeholders and local governmental bodies for the goals.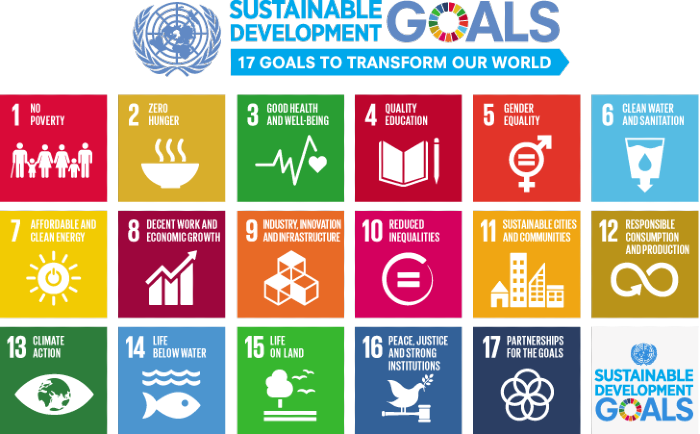 In order to generate and use renewable energy, rescue facilities of Wildlife SOS like the Elephant Hospital Campus in Mathura and Bannerghatta Bear Rescue Centre in Bengaluru have adapted to well-organized Solar energy systems. Solar panels are meant to derive sunlight as a source of energy to generate direct current electricity. Installing solar panels serves as an eco-friendly energy source, helps combat greenhouse gas emissions, and reduces our carbon footprints. Solar energy is referred to as a green source of energy and has a low maintenance cost. As carbon and other greenhouse gas (GHG) emissions have increased dramatically in the past few decades, the threat of climate change has also grown. Various government initiatives also, therefore, promote the usage of solar-powered panels to reduce our carbon emissions. To mitigate electricity production using fossil fuels, initiatives to utilize renewable energy must be implemented to reduce carbon footprints.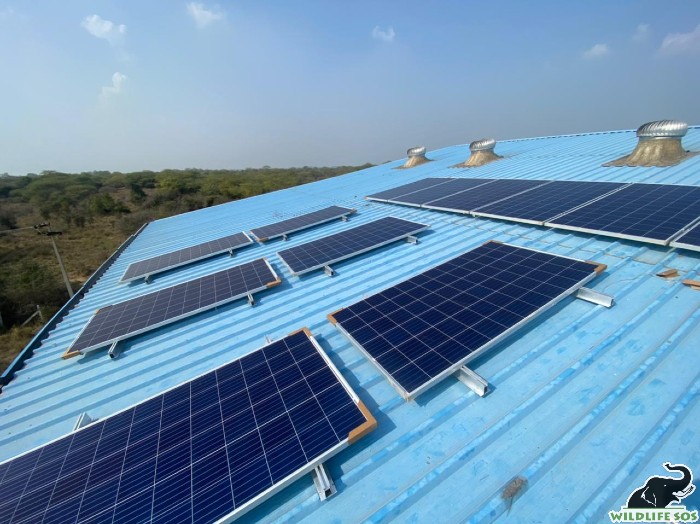 Solar-powered panels were initially installed at Bannerghatta Bear Rescue Centre (BBRC) to initiate sustainable living and solar panels have also been installed at our Elephant Hospital Campus. The hospital relies on solar energy to power critical equipment including portable x-rays, etc., and also powers general lighting all through the hospital and ECCC. The entire Elephant hospital functions on a generator which contributes towards reducing Carbon Footprints. Solar-powered panels are therefore actively used for the smooth operation of the rescue facilities.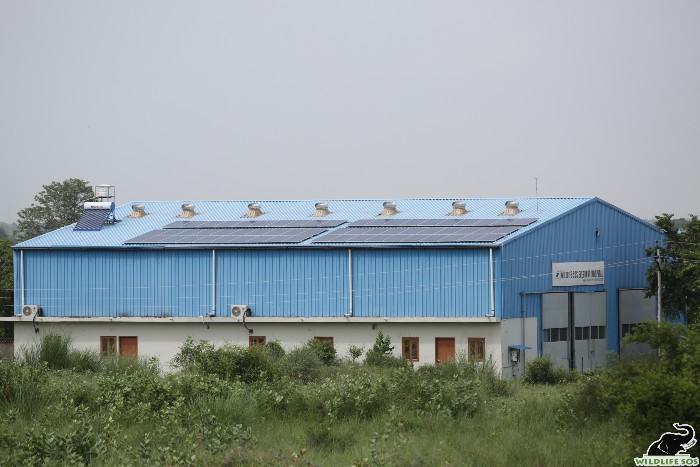 Corporate bodies like Capco came forward in 2020 to support Wildlife SOS by contributing solar-powered panels at the Elephant Conservation & Care Centre. Since solar energy is a boon for our environment, we require more solar-powered panels to be installed at our centres to reduce carbon emissions and utilize sunlight as an efficient and renewable source of energy. To run the operations and daily medical routines we need continuous electric support. The 207-kW rooftop system is expected to produce more than 230,000 KWh annually, which will supply approximately 80% of the facility's annual electricity consumption. The system will significantly reduce Wildlife SOS' electricity costs, enabling us to utilize those funds for animals in need. The rooftop array is estimated to save close to $1 million over the system's life. By installing and successfully operating 20 KW on-grid solar power plants, our goal is to deliver electricity for consumption at India's First Elephant Hospital and significant savings on the organization's operational costs. While installing a solar system, several items are to be taken care of such as getting solar inverter, on-grid inverter, erection, installation and commissioning of a solar power plant, water cleaning system, manpower, logistics, etc. Alliances with several corporate bodies would be helpful for Wildlife SOS for the successful installation of solar plants. Therefore, we welcome corporate organizations to provide a helping hand for this sustainable initiative and contribute towards reducing our carbon footprints.