Rakhee Sharma is at a train station, boarding a train to Jaipur. In the last week, she has been travelling around the states of Madhya Pradesh and UP, organising stationery and schoolbook donation camps for the children of a community of people known as the Kalandars.
The eradication of the dancing bear practise in India by Wildlife SOS depended on rehabilitating this community that had been dependent on these bears for their income for nearly four hundred years. Sustainable solutions to conservation issues require sustainable levelheadedness and determination on the part of the person managing the project, and Rakhee is the perfect person for the role. The new school year is starting soon, so she's been shuttling between Kalandar settlements, spread across the country, ensuring the children's fees have been paid and making sure that they are armed and ready for the new school year, her travels punctuated by the laughter of excited children.
"I've always loved animals, and at my previous job, I got to work directly with animal welfare," Rakhee tells me, "I always thought that was the best way I could make a difference."
This changed in 2007 when Rakhee joined Wildlife SOS as the Kalandar Community Rehabilitation Coordinator.
"I found that my work gave me a chance to inspire a change. I was helping people build better lives for themselves, and by doing so, I was saving hundreds of animals from the cruelty of poaching and abuse."
It isn't easy though, and her hectic schedule is the least of Rakhee's woes.
"The 'dancing' bear problem was over 400 years old, it's hard to break a tradition like that," she explains, adding that changing the mindsets of the elders of the community is still the hardest part of the job.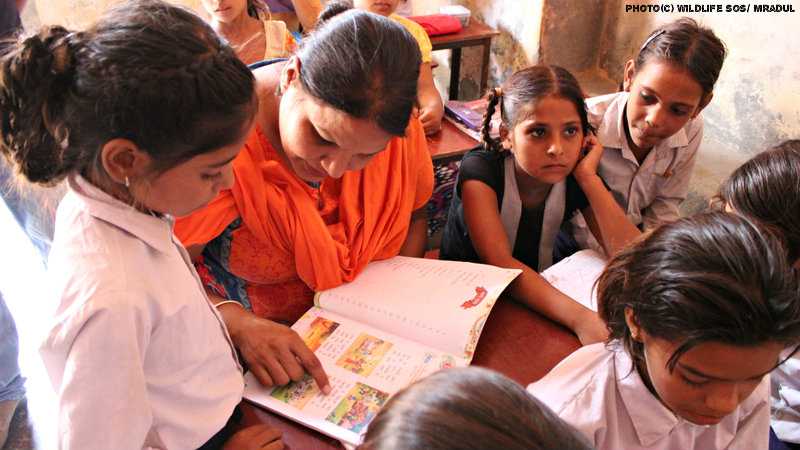 From the beginning, orthodox beliefs and social backwardness of the community, a direct result of years of illiteracy and subjugation, made it incredibly hard for anyone to permeate the social structure of the Kalandars, let alone a woman trying to convince them to change the way they had lived for centuries.
"You have to be amongst the people, engaging with them, to actually be able to convince them that you're trying to help," Rakhee tells me, "But getting into their communities, and gaining their trust was a daunting task. They didn't want to give up their way of life, they didn't want their wives leaving the house or learning to be independent, they didn't want their daughters going to school, and they certainly didn't want me telling them how to live."
Today, by the sheer perseverance of Rakhee and her team, the Kalandar Rehabilitation Project is thriving- the newer generations are slowly being motivated and trained to take up alternative livelihoods, the women are empowered with skill training and opportunities for independent incomes, and more than 1,360 Kalandar children have been enrolled in schools- with a whopping more than 50% being girls.
"You have to just keep going and the validation will come from your work." There's an almost maternal pride in her voice as she continues, "Ten years have passed since I joined and I can see children who I first enrolled in school now entering college. They're making something of their lives, and it's so inspiring to see them grow."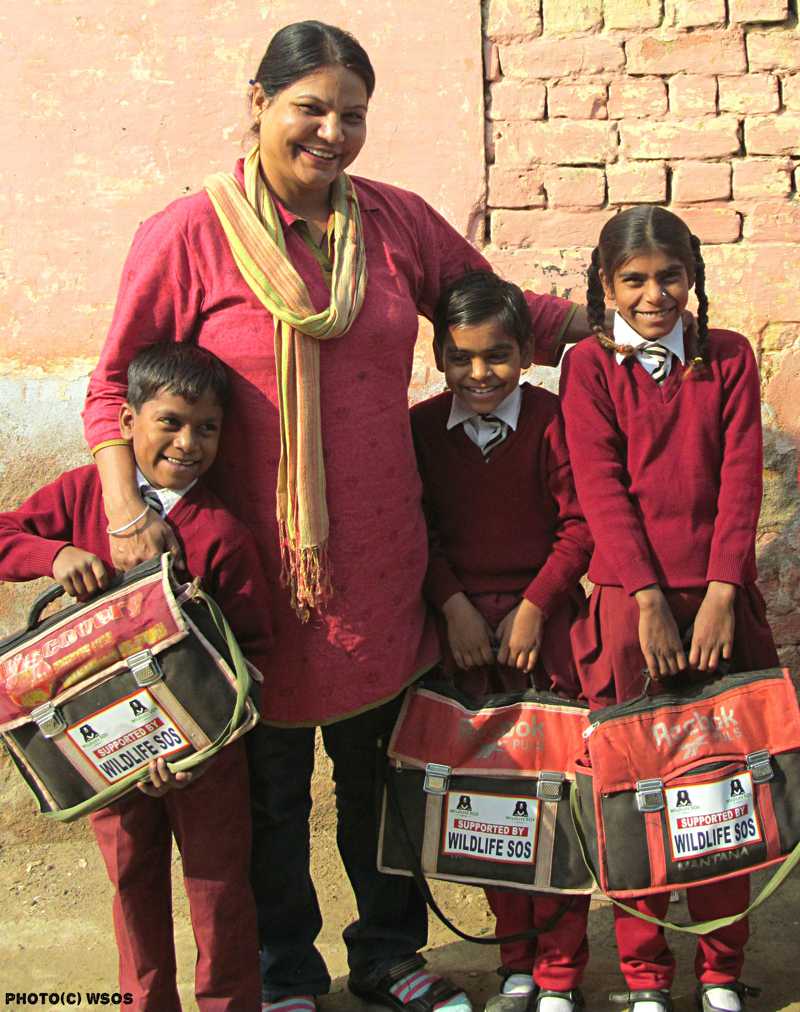 There are days when Rakhee gets calls from the Kalandars, or is approached during her visits to their settlements, regarding injured animals in the village.
"When they bring me a hurt pigeon or stray dog, I feel like I must be doing something right. It makes me happy to think they've learnt to care about the welfare of the animals around them. I consider myself lucky, to be honest, that I get to do something I'm passionate about and call it work."