The COVID-19 pandemic has put the country under a complete lockdown with sealed borders that severely restrict movement, even for essential services, but that does not stop the team at Wildlife SOS from working non-stop to ensure that animals are rescued from distressful situations. As more people learn about our work, it becomes easier for them to reach out to us when they see an animal in distress. Our rescue team working out of Agra, Delhi and Vadodara have gone beyond their call of duty and working hours by rescuing snakes, monkeys, birds, crocodiles and even leopards during the time of the outbreak.
One more life was saved during these trying times when locals residing near the Mathura Petroleum Refinery spotted a pack of feral dogs chasing after a peacock who was unable to fly and kept stumbling into trees. The concerned residents rushed to the distressed peacock's aid and saw an abnormal white patch around the left eye which was barring his ability to see clearly. They reached out to the Forest Department who helped in transportation of the peacock from the Refinery to the Wildlife SOS Wildlife Hospital at the Agra Bear Rescue Facility.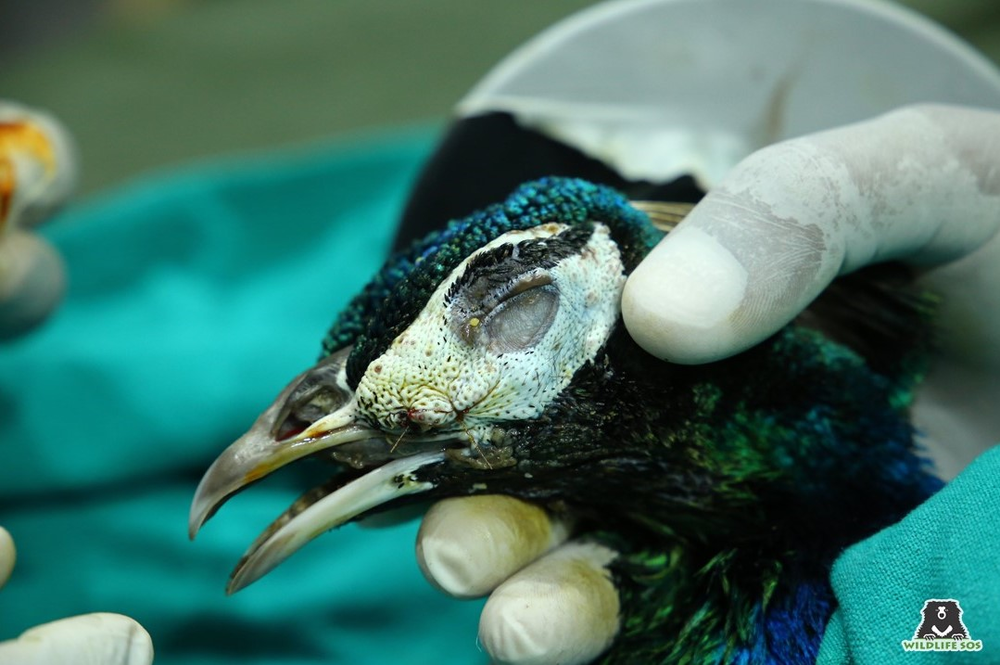 The peacock looked weak, and in pain, needing immediate medical attention before the eye condition caused permanent damage to the bird's ability to see and even breathe, as the suspected blockage was also severely restricting his nasal passage!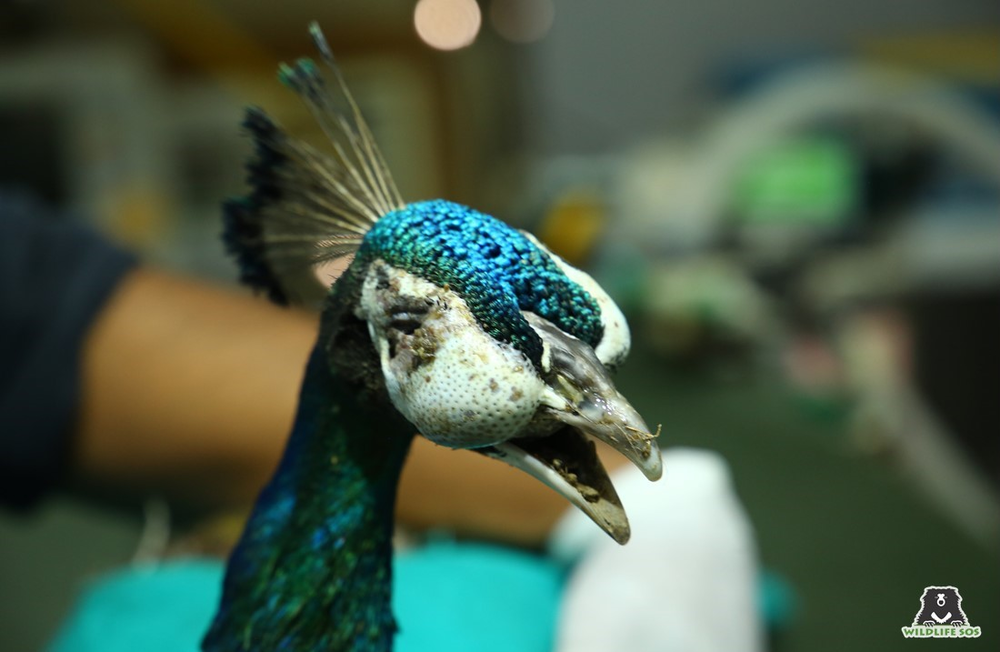 Our Deputy Director Veterinary Sciences, Dr. S. Ilayaraja, examined the peacock and confirmed that its left eye had an infected abscess with hardened pus that had managed to cause swelling on the bird's face as well as impair the bird's ability to see. If timely treatment would not have been rendered, this hardened pus would have managed to completely block the nasal passage, gradually and painfully, killing the peacock. A precise incision was made on the infected abscess which was cleaned and dressed with antiseptic ointment and broad-spectrum antibiotic was administered to the bird to stabilise the condition and manage the pain. As the peacock felt relief course through its veins, with restored ability to see and breathe, he was kept under observation for some time so we could assess progress and recovery.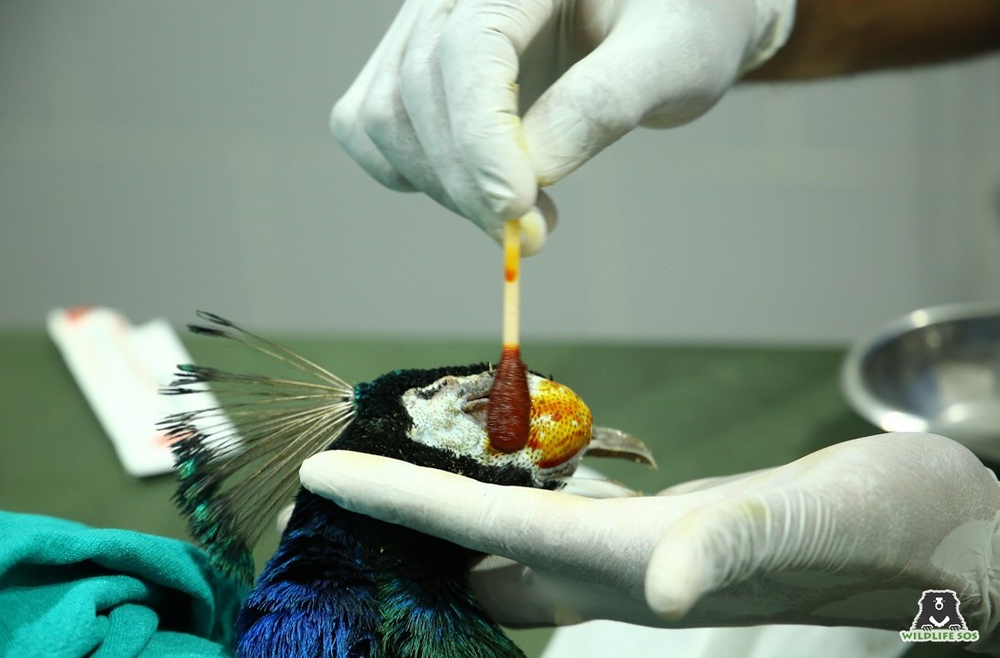 Over the course of ten days, under observation, the peacock regained its strength after treatment and showed tremendous progress and was ready to return to the wild. Though slightly hesitant to take his first few steps, with the clearer sight that he lost owing to the infected abscess, eventually the bird took a confident flight to perch comfortably atop a tree branch.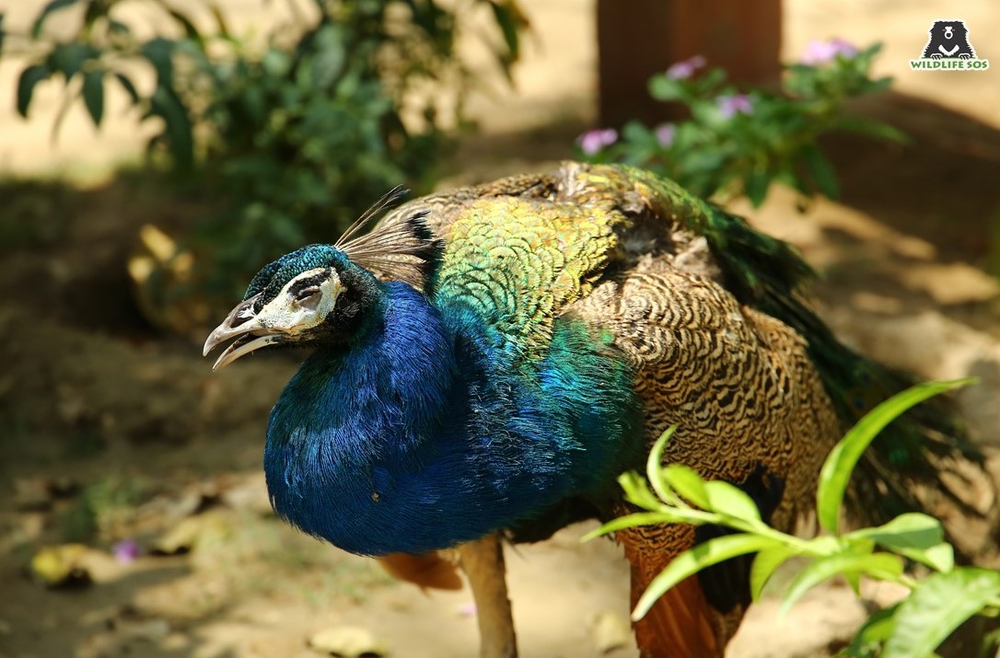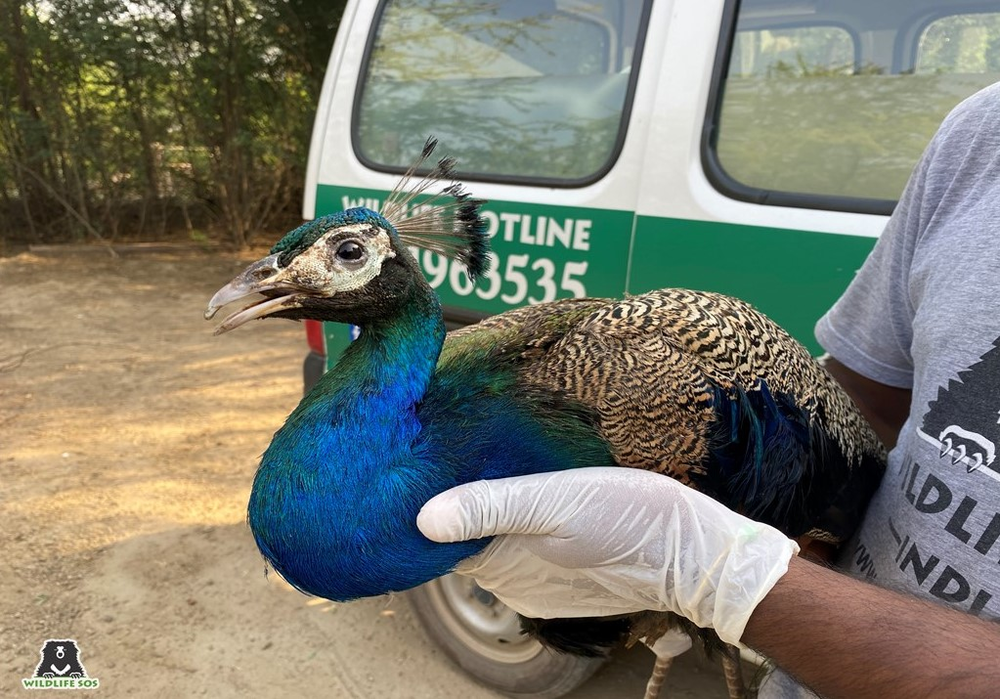 We extend our heartiest gratitude to the Forest Department that handed over the injured peacock to our care for treatment, as well as our veterinarians and staff that work dedicatedly despite such harrowing times to save lives of the animals in need and relieve them of their pain!