Grace emanates from her grand stature as she towers over most of our elephants as the tallest female elephant under our care at the Wildlife SOS Elephant Conservation and Care Centre, in Mathura. With perfect depigmentation on her trunk covering her round eyes hooded with long lashes, a beautiful pachyderm like Phoolkali rightly belonged in the forest, a place she'd call home but life was not fair to her. Phoolkali was bound to an oppressive owner who would make money off of her misery by making her trod on hot roads and busy, bustling streets of Agra. Whether blistering summers, torrential rains or unruly winters, Phoolkali had no respite from her exhaustive routine, occasionally getting a few bananas as a reward for complying to her owner's whims.
Phoolkali's rescue ended a lifetime of pain and abuse for her, as she had spent over 50 years in chains, at the brutal blow of a bull-hook and on an insufficient diet that made her weak, gradually snatching the strength from her legs. Eight years ago, walked in a broken Phoolkali with a serious wound on the left side of her face, thin and worn-out footpads and arthritic limbs. She was weak, dehydrated and her spine stood out, showing signs of severe malnutrition, she would display signs of stress by aggressively bobbing and swaying her head. Upon proper examination conducted by the veterinarians, Phoolkali was deemed grossly underweight and blind in her right eye, due to untreated cataract, it was imperative that her weight was stabilised and her wounds paid immediate attention to so she could embark on her healing journey.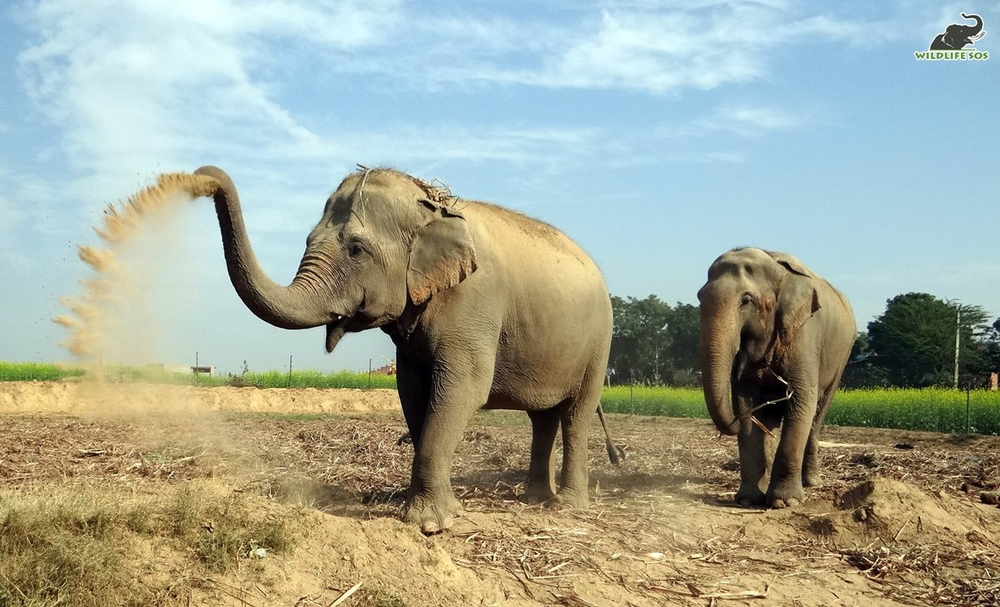 While the wounds on her body were being treated, her psychological wounds were gradually healing with the help of her new-found companion, Maya, who was rescued from a circus in 2010. Phoolkali and Maya instantly found comfort in each other's company and Maya would never leave her dear friend's side, even during treatments. As time passed, their bond grew stronger and today, both Maya and Phoolkali are inseparable!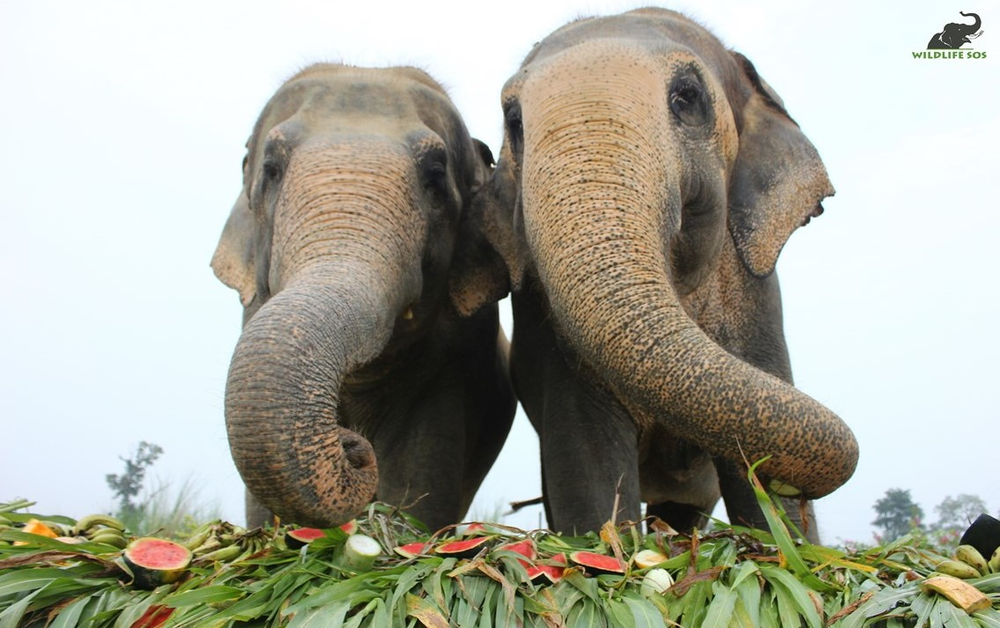 When Maya and Phoolkali go on their long walks to the riverside of Yamuna, one is quick to notice the aura that surrounds Phoolkali at the sight of the river! She is a complete water baby!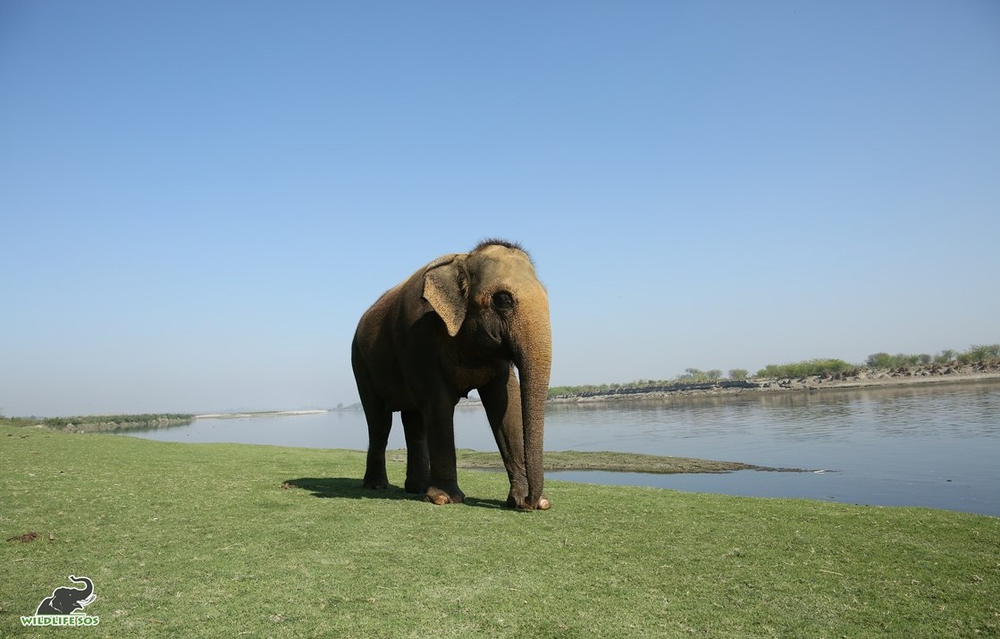 Never waiting for Maya, Phoolkali is the first one in and the last one out –that too only if she wishes. Her keeper has to coax her with dates, jaggery and peanuts but Phoolkali refuses to listen as she falls free into the river, completely immersing herself in the water, only her trunk visible. A spout of water breaks the surface of the water and one sees Phoolkali having the time of her life, almost as though celebrating the relief running through her exhausted body. Her playful trumpets always bring a smile to our faces as we witness the delightful sight of a broken elephant find herself again. With the summer season hitting the Northern parts of India, our "water baby" will unleash her true side when she is enjoying herself in her long baths, at the riverside and even in the pool in her enclosure that is regularly cleaned and filled with freshwater!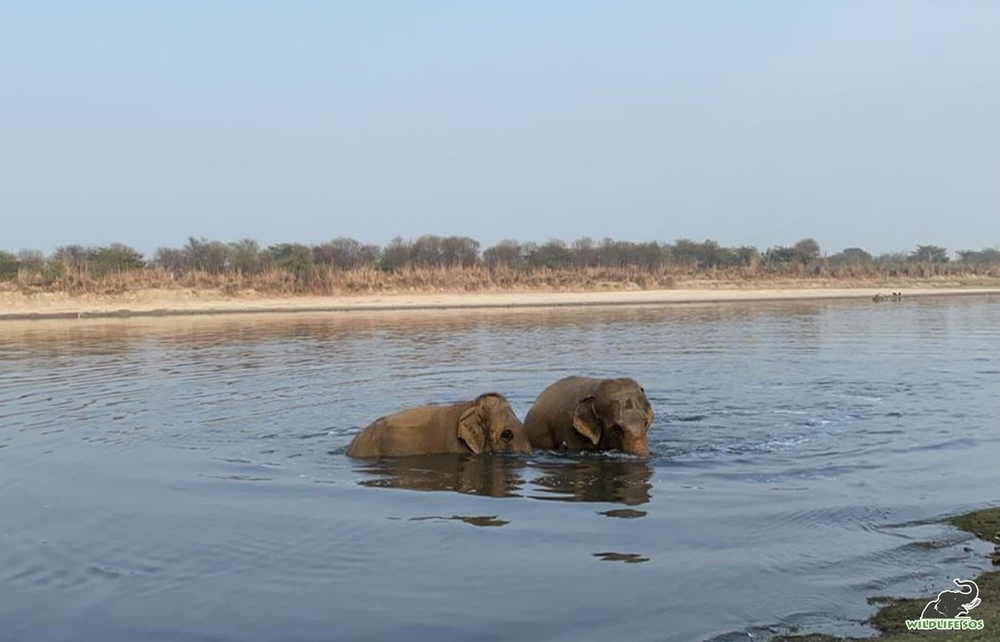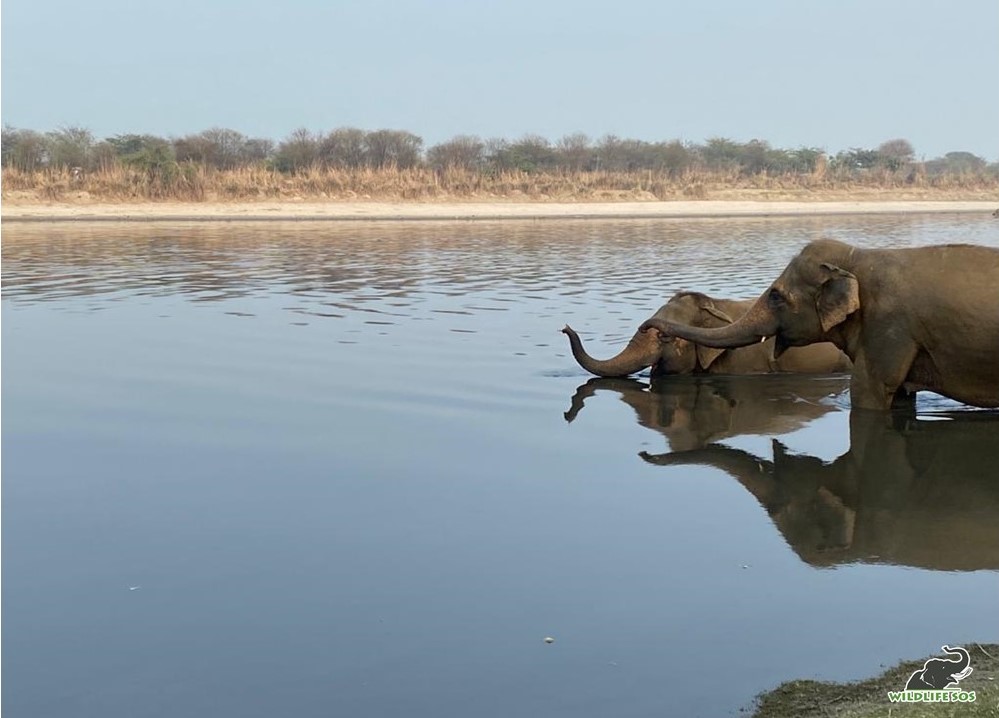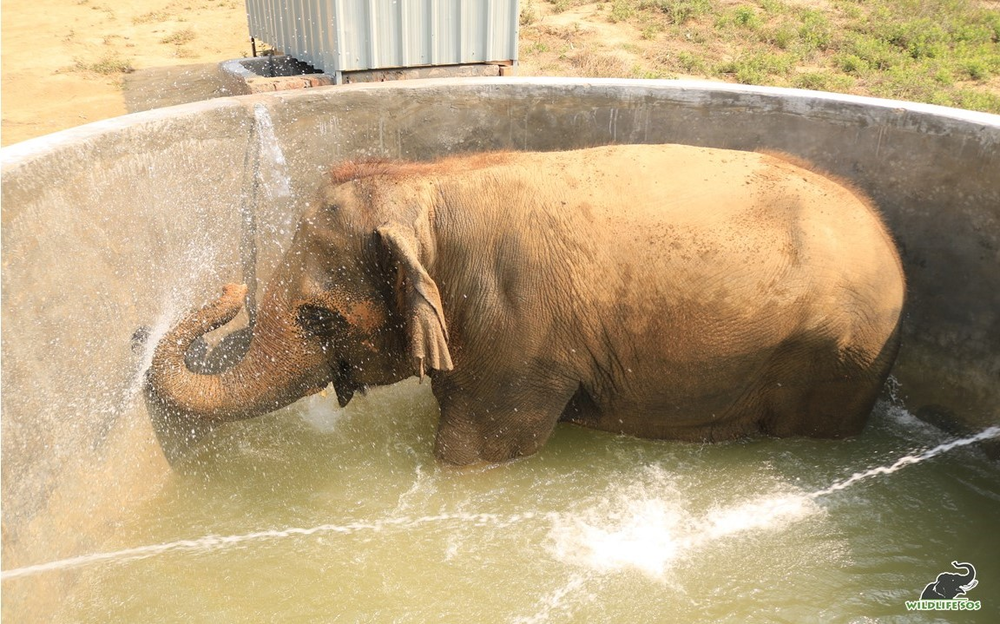 One is not biased when calling Phoolkali, the apple of her keeper's eye, as he completely dotes on her. From making sure that her pool is cleaned to bringing her buckets of her favourite watermelons, Munna could write ballads on Phoolkali as he knows her inside-out. Even from the way she is eating to how she takes a dip in the river, Munna is quick to spot any unusual behaviour and will be spotted lightly caressing Phoolkali's trunk and comforting her. On their morning and evening walks, Maya always leads the way while Phoolkali follows while their keeper is right in front of them, ready with a constant supply of dates and peanuts.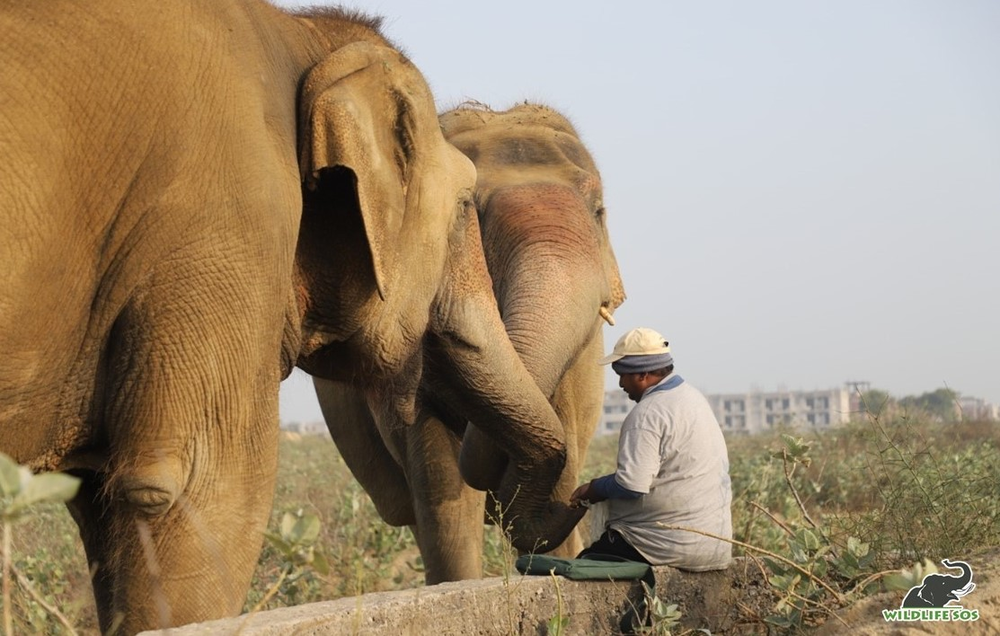 Phoolkali weighs 4500 kgs and her diet includes cabbages, beetroots, pumpkins and sugarcanes along with green fodder. She thoroughly munches down juicy watermelons and sun melons as the weather has taken a turn now. An extremely cooperative and gentle elephant, Phoolkali does not give the veterinarians or her keeper a hard time in eating, bathing or during treatment, the only time she refuses to listen to anybody is when it's pool-time!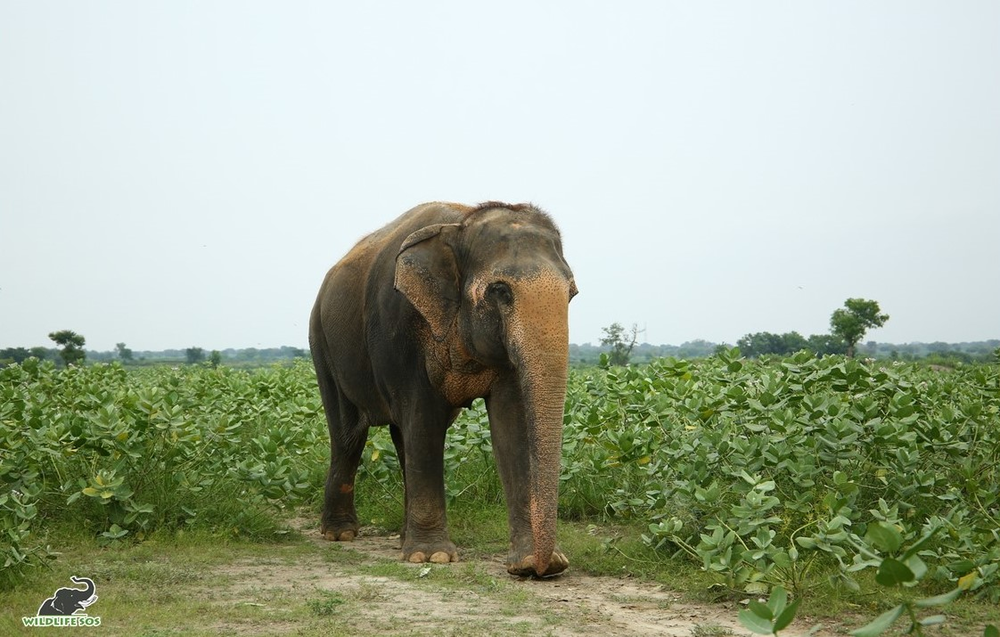 As Phoolkali's tremendous healing journey completes the 8-year mark, a timid, weak and bruised elephant, unsure of her new surroundings, indulges in luxurious dustbaths today, makes complete use of the various enrichments in her enclosure and spends her time in the loving company of Maya. Surrounded by the people who genuinely love and care for her, Phoolkali's infallible strength and lively spirit is what makes her everyone's favourite and our elephant of the month!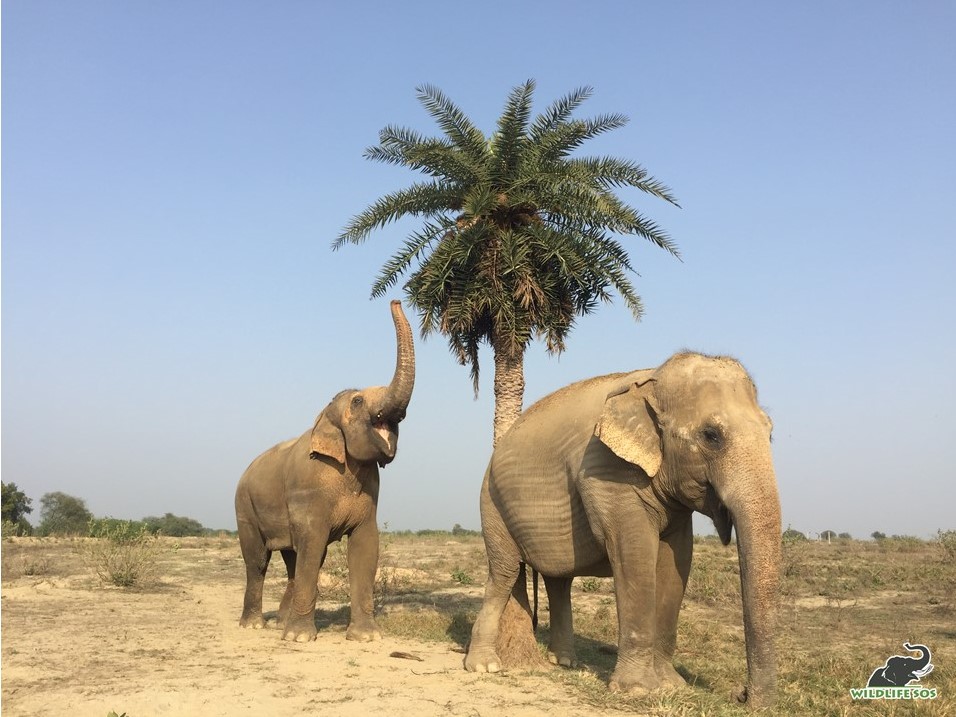 Here's to you, Phoolkali for teaching us patience and courage in these 8 years. Happy rescueversary!