India is the land of diversity, in picturesque landscapes, cultural heritage, spirituality, rich flora and fauna and much more. Travelling across this majestic land is one of the greatest gifts you can give to yourself. However, it is important to remember that animals are not a prop to enjoy during your holiday. As responsible tourists, we must safeguard the best interests of our wildlife to protect them from exploitation and abuse. Here's how:
Don't fall for tourist traps
Regrettably, we live in a world where a selfie with a wild animal can garner a lot of likes and comments across social media platforms. However, for them, the experience is anything but pleasant and the source of immense physical and emotional stress.
Time after time we see tourists falling for cruel and unethical wildlife attractions or violating an animal's personal boundaries to get a perfect click. It is important to understand that as tourists, our presence has a tremendous impact on animal behaviour and they sometimes cannot seek an escape, fearing the torture incurred upon them by their captors. Without a voice, the ill-fated animals have no choice but to endure the manhandling.
Most commonly, elephants across India are exploited for rides, bathing, painting and more. These elephants undergo brutal training methods in order to be 'tamed' and are kept in abysmal conditions which profoundly impact their physical and mental well-being.
Read more about identifying elephants in distress: https://wildlifesos.org/conservation-awarness/how-to-identify-an-elephant-in-distress/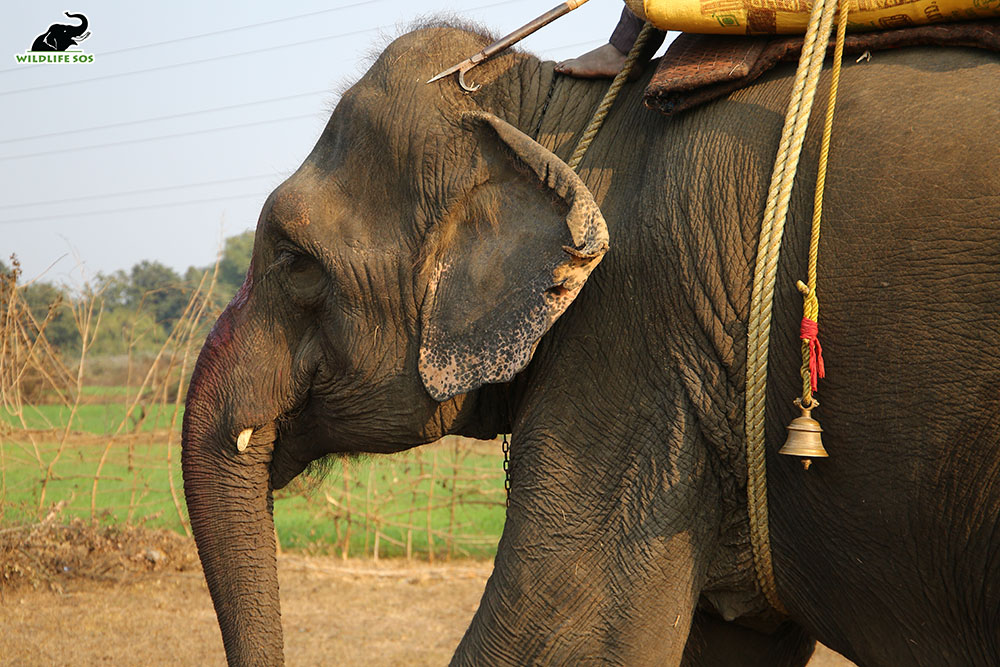 The archaic tradition of snake charming in India is also one of the biggest examples of this cruel practice. Thousands of spectators flock together during the month of Shravan to record encapsulated spectacled cobras, Indian rock pythons, red and common sand boas, rat snakes, royal snakes etc. However, to maximise their commercial gains the snake charmers resort to cruel and abusive measures wherein the mouths of the snakes are stitched shut causing them to starve and venomous snakes are defanged and have a sharp stick poked inside their mouths to remove their venom glands which leads to their eventual death.
Read more about the cruel association of snakes with Shravan: https://wildlifesos.org/anti-poaching/the-cruel-association-of-snakes-with-shravan/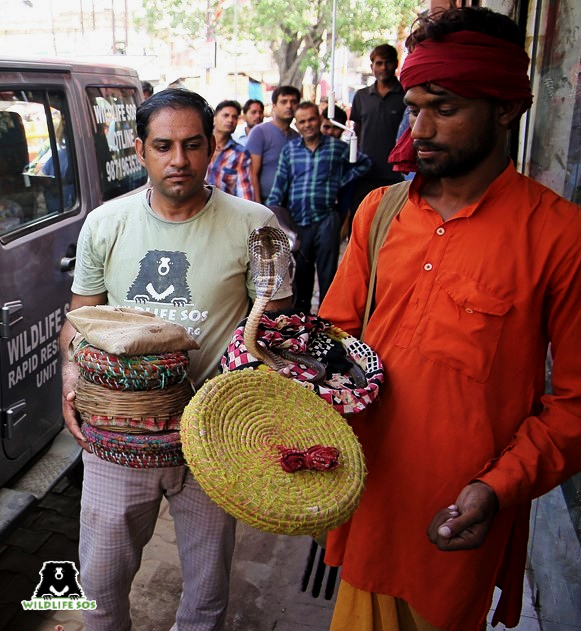 Don't feed wild animals
Sharing food increases the risk of disease transmission between people and animals including colds and flu, measles, tuberculosis, pneumonia and various zoonotic diseases. A high proportion of human food in primate diets can also be linked to poor coat conditions and obesity. When wild animals get conditioned to expect food from humans, they become dependent on it.
Monkeys like the rhesus macaques and langurs, for instance, are lured out of their natural habitats due to human provisioning and feeding to satisfy religious sentiments. This diminishes their natural survival instinct, exposes them to dangers such as human-primate conflict, electrocution from high voltage power lines, road accidents and being captured for commercial exploitation.
Read our report on why you should never feed monkeys: https://wildlifesos.org/animals/why-you-should-not-feed-monkeys/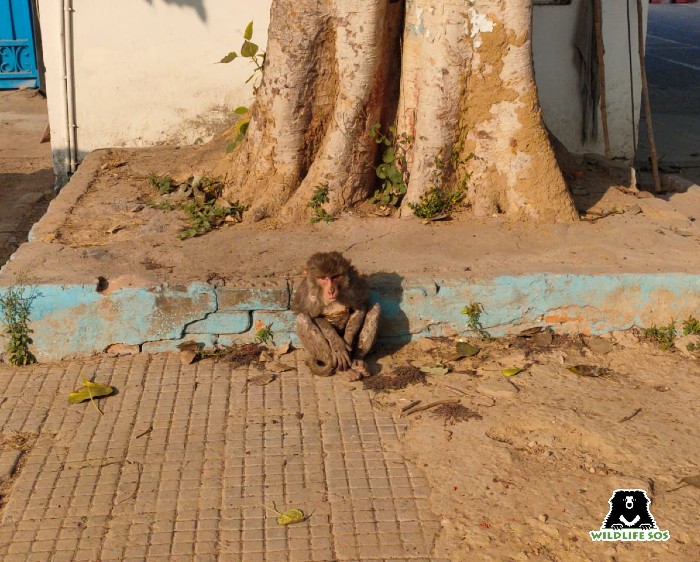 3. Steer clear of wildlife souvenirs
If you are travelling to a new country, you are bound to bring home a few memorable souvenirs, but we would urge you to think twice about what you are buying. Say no to souvenirs made from animal body parts including traditional medicines and items made from corals, shells, peacock feathers, etc.
India's Wildlife Protection Act of 1972 strictly prohibits buying or selling of items derived from animals that are protected under the law of the land. Therefore, its best to steer clear of such items! Instead, choose to purchase locally produced, environmentally sustainable souvenirs to both support local culture and protect animals.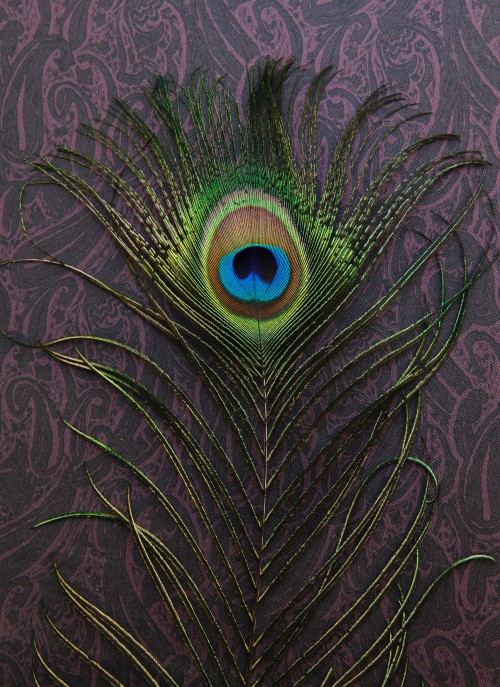 Support local economies
Protecting wildlife also includes taking care of the communities dependent on them. A perfect ecosystem cannot coexist without an optimal human-animal balance. Responsible wildlife tourism should provide funds for both the people and the animals who inhabit those environments. One should avoid giving their money to international corporations. Instead, consider investing in locally-owned hotels, trying local foods and embracing the culture of the place you visit. Tourism has a huge economic impact and financially supporting the local area ensures that the people who are sincerely passionate about the region have the means to protect their natural treasures in the future.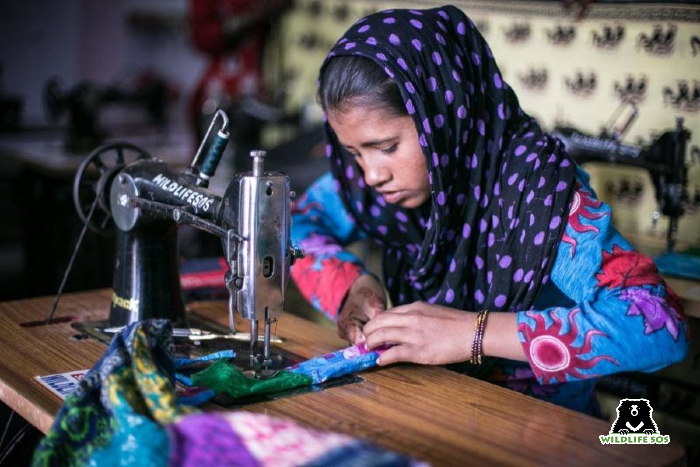 Speak up
Raising awareness of mistreatment and exploitation of animals is one of the best things people can do to stop it. If you witness an animal being abused you can respectfully raise the issue and share your experience with friends and family via social media. If more people are aware of the cruelty faced by animals in the name of tourism before they book their trip, they are less likely to support such tourist venues and partake in problematic activities.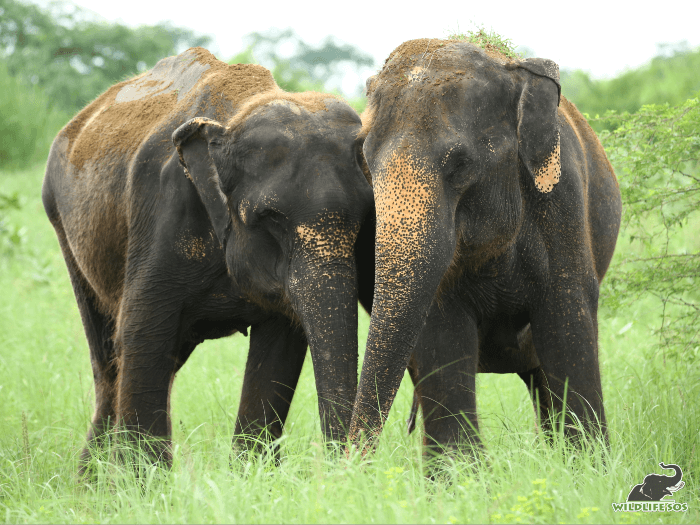 Wildlife SOS supports responsible and cruelty-free tourism for our great nation and aims to educate tourists about India's vast and diverse wildlife in partnership with the Responsible Tourism Society of India. 
To combat these unethical practices Wildlife SOS is encouraging tourists to be selective and choose only responsible destinations like the Elephant Conservation and Care Center & Agra Bear Rescue Facility while avoiding those that perpetrate illegal wildlife trafficking and animal cruelty.
Sign our petition to help India's exploited elephants: https://refusetoride.org/