Spanning across varied habitats and climates, the diminutive house sparrow was perhaps one of the easiest birds to spot. Dotting their nests in almost every house in the neighborhood and public spaces, the house sparrows are closely associated with human habitation and can survive in both urban and rural settings. Their days of population abundance have become a thing of the past, as the dwindling numbers has become a grave concern.
The frequent sighting by the curious bird watchers and ornithologists can be traced back to centuries, which has led to the exclusive close association of these bird species with humans, like no other. Relatively sensitive to environmental changes, the avian population acts like an indicator of the ecological balance of a particular habitat. In the backdrop of this, 20th March is designated as the World Sparrow Day, with the aim of raising awareness towards the house sparrow and other common birds, which were erstwhile commonly prevalent in urban environments, the threats they face and measures to tackle them. The international initiative by the Nature Forever Society of India in collaboration with the Eco-Sys Action Foundation and other national and international organizations across the world instituted the concept of a World Sparrow Day.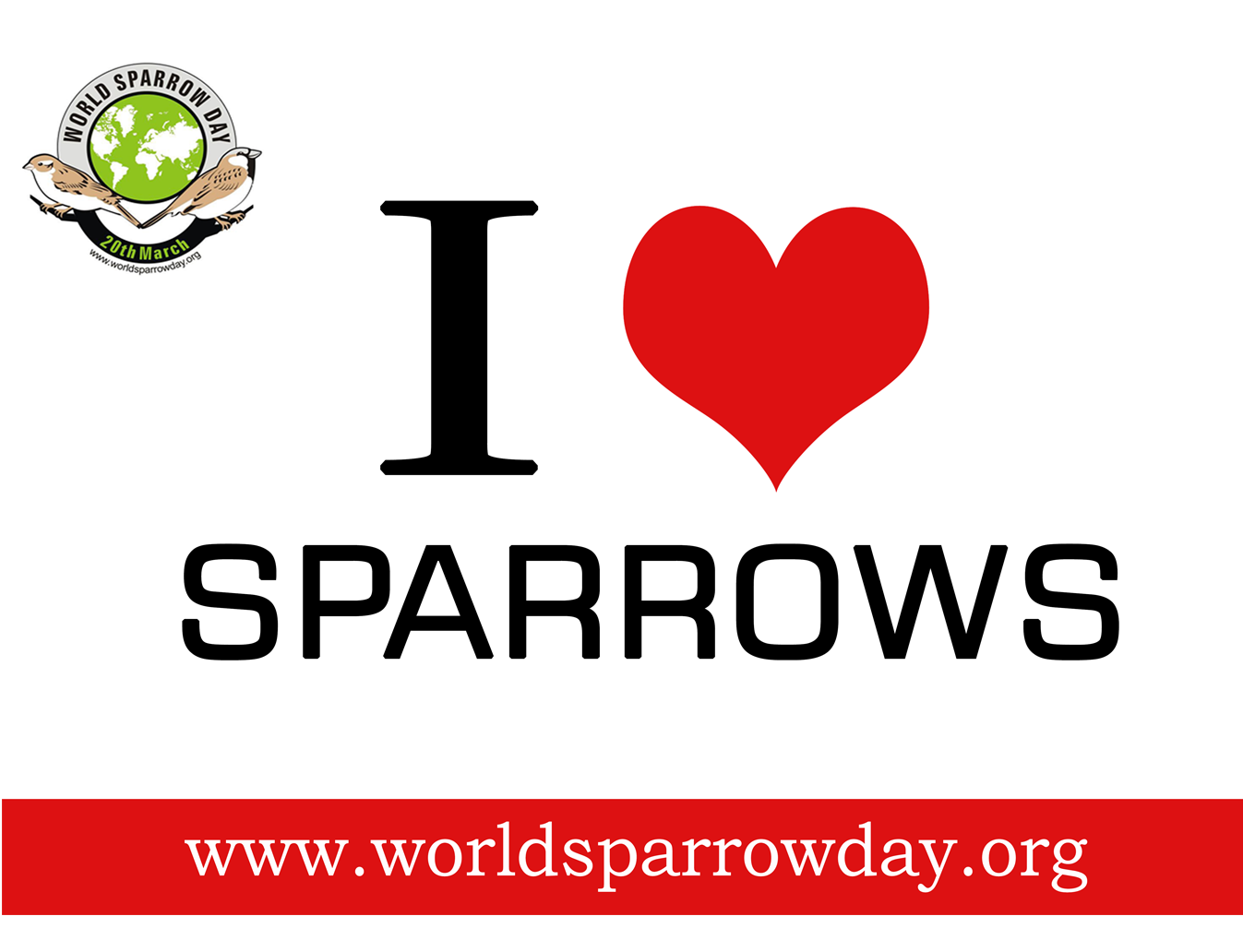 Shedding light on the plummeting population of this bird species, the theme for World Sparrow Day for 2019 is "I Love Sparrows", in the hope to find the cause of what's ailing these small birds and to bring respite. Their noticeable disappearance serves as an ecological red flag and is the result of several human-induced factors. Environmental changes like increased air pollution, greenhouse emissions have made it difficult for the avian population to cope up and sustain. Similarly, loss of vegetation and nesting sites, owing to excessive human habitation and modern concrete buildings has further catalyzed the ailing effects. In urban settings, house sparrows build their nests in eaves or crevices of houses but with contemporary buildings comprising of flat-faced glass and concrete taking precedence, there is no provision for sparrows to nest and lay eggs. Furthermore, pollution caused by pesticides as well as electromagnetic waves emitted from mobile towers have also attributed to this decline.
Serving as a potential deterrent, the mindless urbanization has rendered these sparrows homeless, and is pushing them to the edge of extinction. Hence, by dedicating a day in the memory of house sparrows and addressing the vulnerabilities that stand facing them, the theme aims to highlight the seemingly small transitions that can have major functional conservation values.
Take a step today by making small but significant changes towards aiding these social birds in thriving again. As little as making food and water easily available for these birds, by placing them in open spaces of your house can go a long way. Each individual can contribute by doing their part in curbing environmental pollution and changing the fate of the house sparrows. They need us for their survival as much as we need them for a sustainable and balanced eco-system.