A few weeks ago, our team based out of the Manikdoh Leopard Rescue Center in Junnar conducted a training workshop for foresters and forest guards of the Maharashtra Forest Department. The workshop focused on carrying out leopard rescue operations and was attended by over 60 officers from the neighbouring ranges of Junnar, Ottur, Ghodegaon, Shirur and Manchar. Ever since the center was established in 2008, our team has dedicated their lives towards the efficient management and mitigation of the Man-Leopard conflict in the region and continue to raise awareness across villages and residential areas which are prone to such conflict situations.
The workshop commenced with an introduction to the leopard care and management techniques used by the keepers and veterinarians at the Manikdoh Leopard Rescue Center, which is run in collaboration with the state Forest Department. The officers were also given a tour of the facility which currently houses over 30 rescued leopards that cannot be released back into the wild. Our team shared various factors and standard operating procedures that come into play while carrying out a rescue operation as sensitive as one involving a leopard; implementing public safety measures and post rescue treatment procedures for animals injured during such incidents. The team further demonstrated leopard trapping and releasing techniques. Rescue operations involving leopards can be dangerous and need careful planning in order to ensure the safety of the animal as well as the people. Therefore it is imperative that all necessary protocols are followed by rescue teams to minimise the chances of any untoward incident.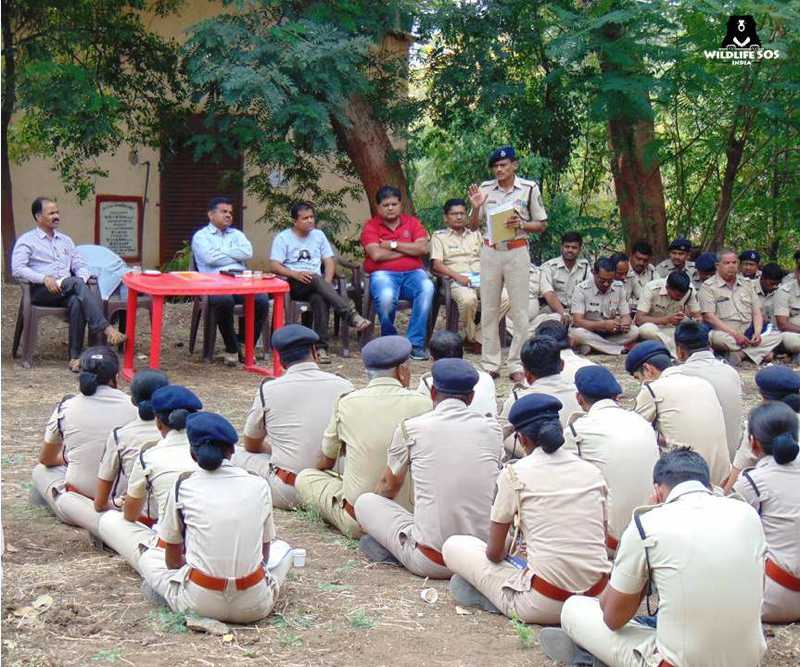 Officers from each range were later asked to complete situational tasks following which the teams shared their methods of tackling the tasks at hand. According to Assistant Conservator of Forests (Junnar), Yuvraj Mohite this workshop was a good opportunity for each division to discuss their on-field experiences and the issues they commonly face while conducting rescue operations.
In the last decade, Maharashtra has seen a dramatic increase in man-animal conflicts, predominantly problems relating to leopards. Unfortunately, this is a direct consequence of rapid human encroachment into the scrub forests and creating settlements and crop fields in the periphery of buffer areas. More often than not, this results in human-leopard conflicts which have violent and brutal consequences for both humans and wildlife. In order to tackle such conflict related issues it is crucial to first understand this majestic feline along with its habitat and behaviour patterns.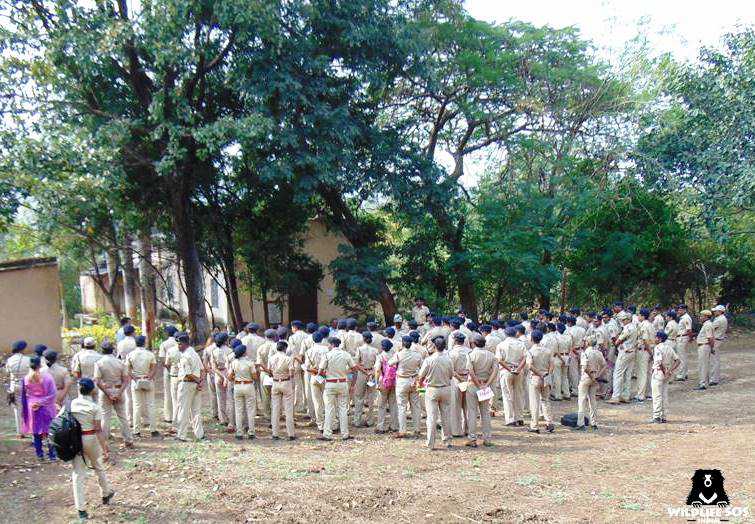 Over the years, Wildlife SOS has received immense support from the Maharashtra forest department and we frequently collaborate with them to carry out training programs for forest officers. We hope to continue working closely with them to conduct our rescue and reunion operations throughout Maharashtra.