The harvest season is at its peak since the beginning of March as lush sugarcane fields are ripe for reaping. This routine harvesting exercise took an unexpected turn when a sugarcane farmer heard peculiar cries emerging from his field in Ozar village located in Junnar, Maharashtra. On further investigation, he found not one but two leopard cubs, barely the size of one's hands, huddled against each other.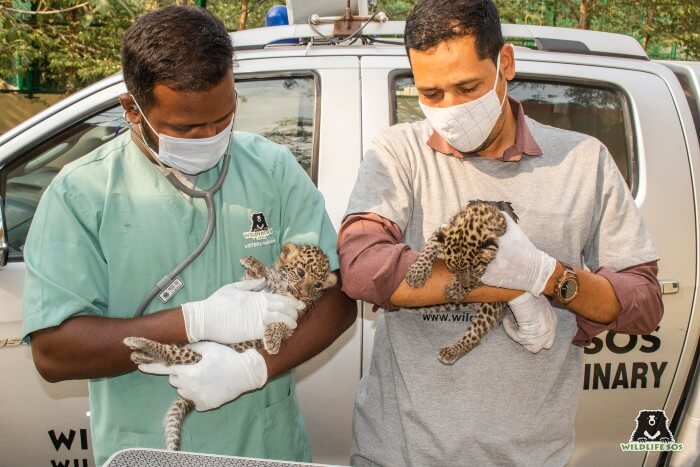 The villagers, in the area surrounding Junnar, have been trained in preliminary rescue protocols as human-leopard interaction is very high. The farmer did not waste another second and reached out to the Maharashtra Forest Department, who were quick to reach the spot along with a team from the Wildlife SOS Leopard Rescue Center.
Preliminary examination of the two leopard cubs by Wildlife Veterinary Officer, Dr. Nikhil Bangar revealed that they were only 45 days old and appeared to be in perfect health condition.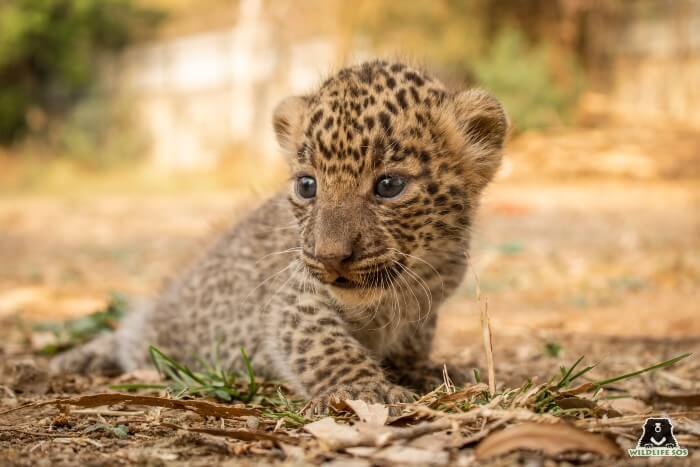 They were identified as males and were very active, which is why it was only fair to deem them fit for release. Reuniting cubs that have been separated from their mothers is very important at such a crucial stage as leopard mothers turn very aggressive out of sheer distress, thus inviting an incident of direct conflict.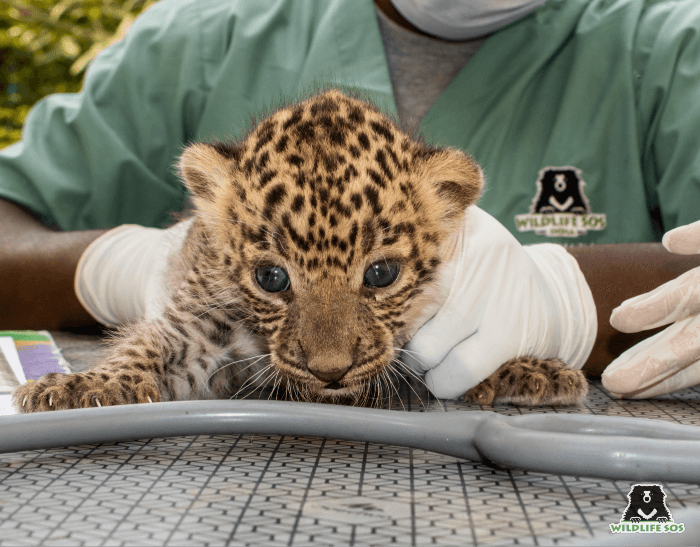 Without further ado, the team arranged for the cubs to be reunited and took them back to the field where the farmer had found them. They were carefully placed inside a safe box, lined with their scent so that the mother leopard could easily locate them, and the team installed remote-controlled camera traps to document this heartwarming reunion.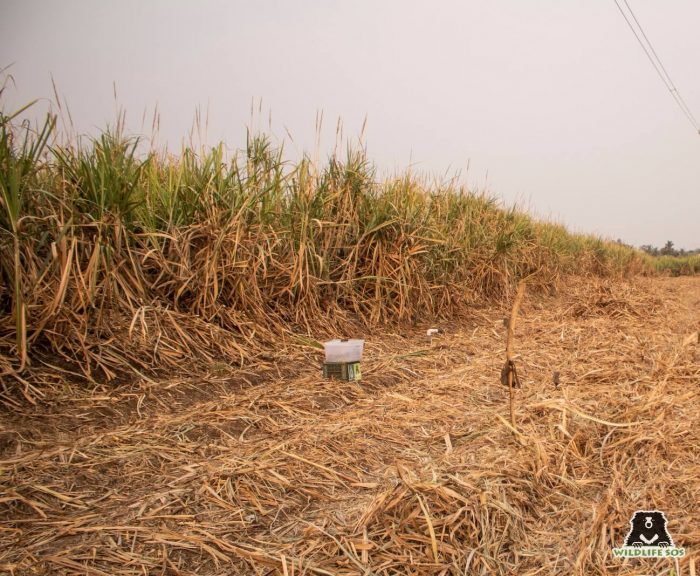 Reunions often spread over a few hours and even days, depending on where the mother is, and whether or not she is able to find her way back. However, this mother leopard was already looking for her cubs as she was there in a matter of 20 minutes.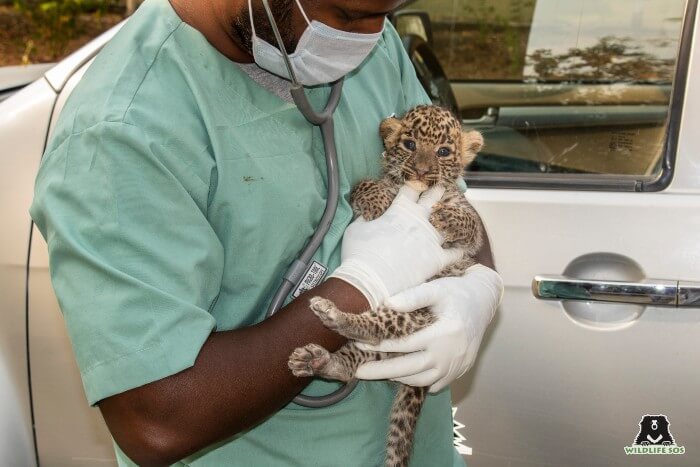 Delighted to see her cubs safe and sound, she carefully lifted them by the scruff of their neck, grooming them to check for injuries. Since there was still a few hours left for the sun to set, she was quick to take her cubs away to a safer area, away from human habitation.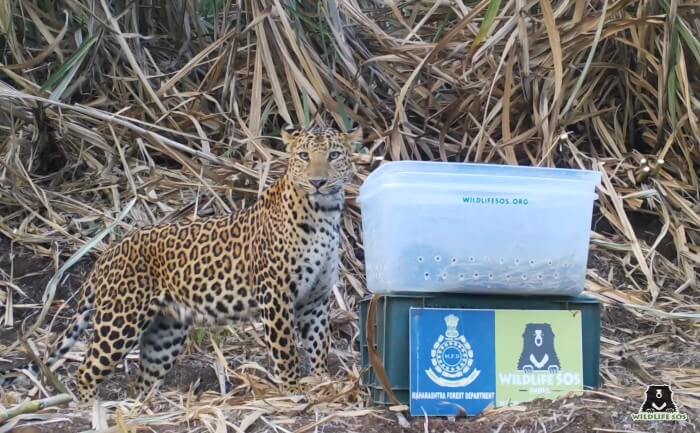 In the past decade, Wildlife SOS and Maharashtra Forest Department have successfully reunited over 80 cubs with their mothers, especially during the peak harvest season. It is very important for young leopard cubs to be with their mother till the age of two years old in order to learn survival skills and hunting skills. These two young cubs will eventually play an instrumental role to help the conservation of leopards in the wild and support a healthy population in the forests of Maharashtra.
Catch the heartwarming reunion right here!