Forest covers 31% of the world's land surface and every breathing species on this planet is directly or indirectly dependent on its natural resources.  The multi-faceted features of the forests form the basic support system for life on planet Earth.  They are home to more than 80% of the terrestrial biodiversity and humans at large rely on forest for food, shelter, clothing, fresh water, traditional medicine amongst others.
Unfortunately, the bursting population and mindless exploitation of natural resources by mankind to serve their greed, has imperiled the very roots of existence of the planet itself. Aggravated by human thoughtlessness, humanity stands face-to-face with a contemporary wave of environmental degradation, poor quality of living and extinction of species from the face of Earth.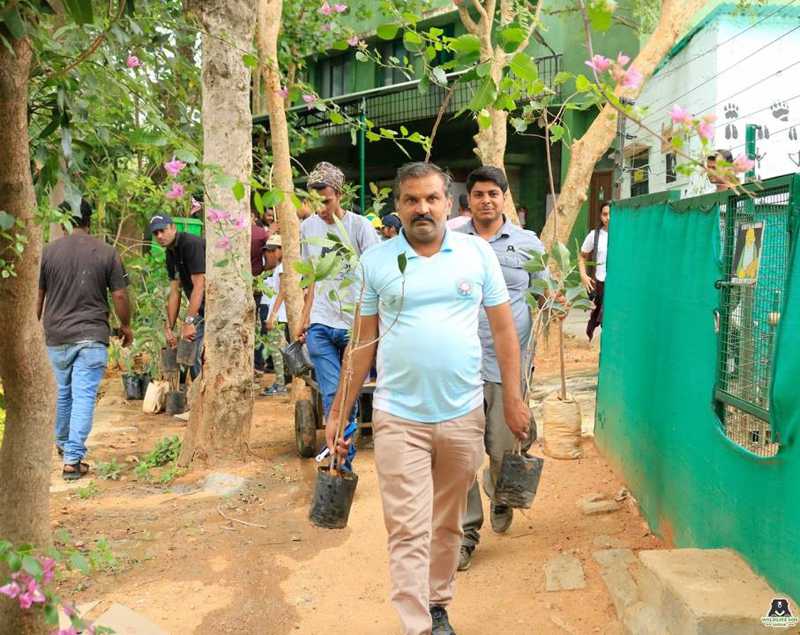 In order to combat the grave effects of ecological imbalance that have amplified, due to the unrestrained industrial progress, initial efforts have to be made at the local levels, which face the immediate brunt of deforestation.  In the backdrop of which, Wildlife SOS contributes their part to a greener planet by undertaking tree plantation drive at the Bannerghatta Bear Rescue Center. Tackling the problem at grassroots level, the organization aims to recreate forests at a small yet significant level. Moderate and substantial efforts can collectively add to society's benefit.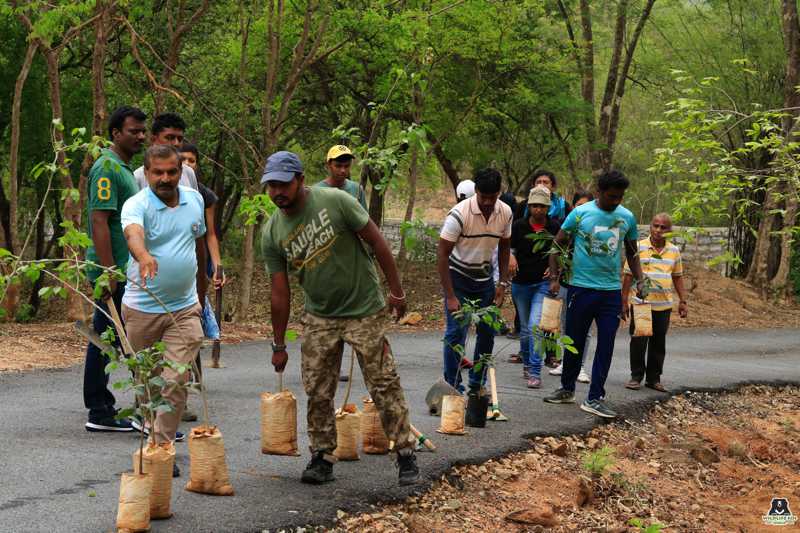 Wildlife SOS in collaboration with the Puvi Organization, a volunteer group that scouts for locations to plant trees, undertook a Tree Plantation Drive on 7th May 2019 at the Bannerghatta National Park.  Comprising of 75 native plants of 12 different species, the group worked extensively to successfully plant the saplings.  Species like Sacred fig, Indian Tulip, Banyan, Jamun, Mango, Indian Kino, Custard Apple, and Jack fruit amongst others were planted.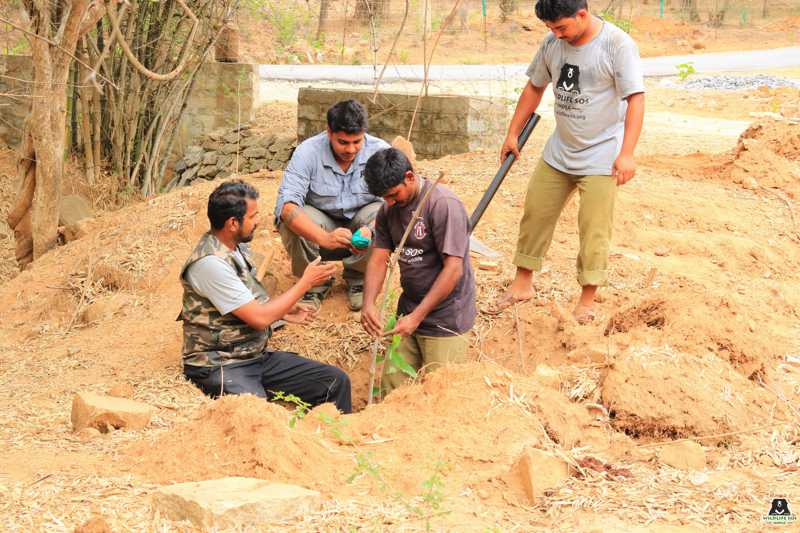 The 16-member team from the Puvi Organization were also given a tour of the Bannerghatta Bear Rescue Center and was apprised about the organization's work in rescuing and providing life-time care to over a hundred sloth bears. Considering the manifold benefits served by trees, it is not only important but utterly necessary that the tree plantation drives are conducted on a large scale across the country.