While Northern India is slowly feeling the drop in temperatures and longing for warmer weather, the mood at the Elephant Conservation and Care Centre in Mathura is quite the opposite. For our resident elephants winters is a time for warm oil massages, sun-bathing, long walks and mud baths, and Asha is no different! She enjoys going on her daily walks around the centre with her closest companion Suzy. This comes as no surprise, knowing that Asha led almost five decades longing for freedom and companionship.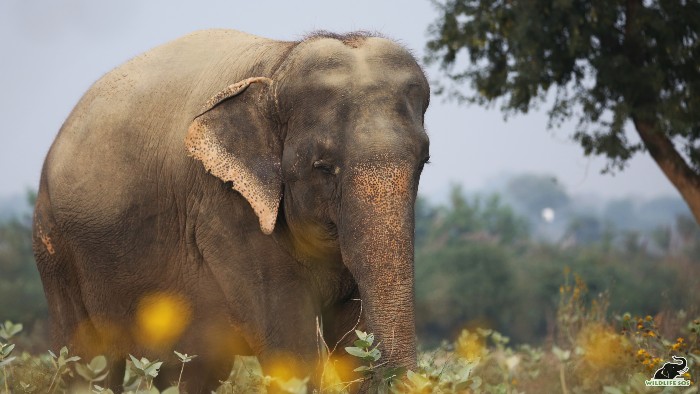 For nearly 46 years, Asha spent her life in chains and at the mercy of an Ankush (bullhook). Everyday she trudged along the steep roads of Amer Fort in Jaipur from dusk till dawn without respite. While she climbed up this steep route which was unforgiving on her delicate feet, she was also made to carry a howdah (metallic carrier) weighing four hundred kilograms which seated tourists. This monotonous and torturous routine went on for many decades till Asha eventually suffered a fall which caused an injury in her legs, leaving her right forelimb permanently deformed. 
Sadly for Asha, there was still no retirement in sight. She was illegally trafficked to Madhya Pradesh where she was further mis-treated and used as a begging elephant. Asha came to Wildlife SOS as a timid, battered soul with multiple wounds, torn footpads and diffused arthritic joints. Anyone else in this condition might have given up, but not Asha! Being true to her name, she was not one to lose hope. Under the watchful eyes of our veterinarians and the care and comfort she received from her caretakers at the Elephant Conservation and Care Centre, she bounced back from her deplorable condition and seized this second chance at life.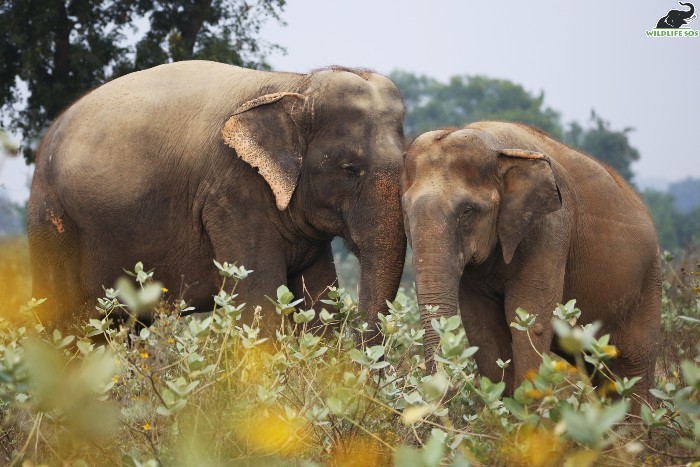 Over the years, Asha has taken on the role of being Suzy's eyes, our oldest elephant who is blind in both eyes. She guides her every step of the way. and keeps a watchful eye on Suzy when they go on their walks. Asha utilizes her trunk and voice to guide Suzy whenever she needed directions and if she detects even the slightest hint of an unfamiliar presence she halts, keeping Suzy close by. She only resumes her walk when she deems it safe for her and Suzy.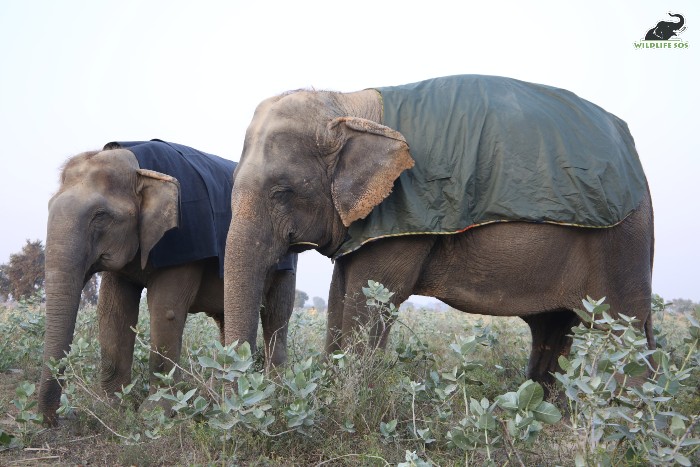 In her caregivers at ECCC she has found the loving care and affection that she was denied in the past. Her caregiver loves to indulge her with her favourite fruits, green fodder and warm oil massages that she absolutely adores! A big foodie, she loves meal-time and promptly devours the sumptuous platters of dates, jaggery, pumpkins, bananas and much more laid out for her.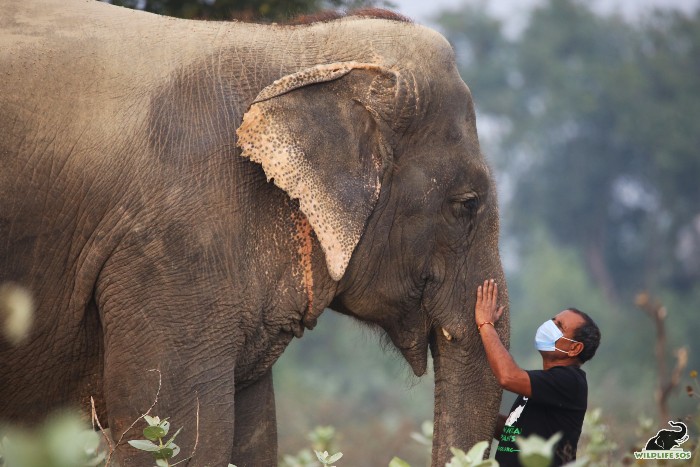 Asha has been undergoing treatment for nail abscesses in both her front toes and an old injury on her left hip. She had been getting regular medicated foot baths and ice fomentation for her toes and regular dressings for her old wounds. With the dropping temperatures, her doctors have discontinued ice fomentation but Asha continues to enjoy her medicated foot baths which bring relief to her ailing feet.
An extremely patient pachyderm, Asha readily cooperates with our vets and lets them treat her without causing any problems but for one. While easy to feed at meal times, Asha can be one difficult elephant when it is time for her medicines. She smartly hides her medicines in her mouth and spits them out when she thinks no one is watching! Knowing this, her caregivers and veterinary officers mix her supplements and medicines in her porridge which she gulps down without complaint.
To keep her mentally and physically active, Asha's caregivers provide her with many enrichments such as a hanging net filled with dates and peanuts. She enjoys pool time but with the mercury dropping, her caregivers have noticed her hesitation in entering the cold water. Instead, she prefers to stay warm for which she indulges in mud baths and long walks in the sun. Her caregivers have also put in halogen lamps and lots of blankets to keep her warm and leave no stone unturned to make sure that she is comfortable and happy.
Asha's journey has been nothing but an inspiration to all of us at Wildlife SOS. Her remarkable transformation into a majestic pachyderm brings us joy everyday. True to her name, she continues to instill us with the hope and faith that all anyone needs is a little bit of love and this is why she is our Elephant of the month.
You can see Asha having a splendid time with her companion Suzy in this video below.