Karma was a begging elephant who had spent most part of her life living in disadvantageous surroundings, unhealthy environment and a largely exhausting routine of trudging along the hot tarred roads littered with shards of broken glass and pebbles. Having survived on a meager diet largely consisting of dry grass, Karma's new life came with abundant variety of vegetables and fruits that were important for her to regain her strength. Owing to the constant care and dedication from the elephant care staff and the veterinary team, our dear Karma is now spoilt for choices and absolutely detests gourds and pumpkins. The elephant care staff has to come up with innovative ways to make her have her share of vegetables – often complementing pumpkin with dates and gourds with watermelons!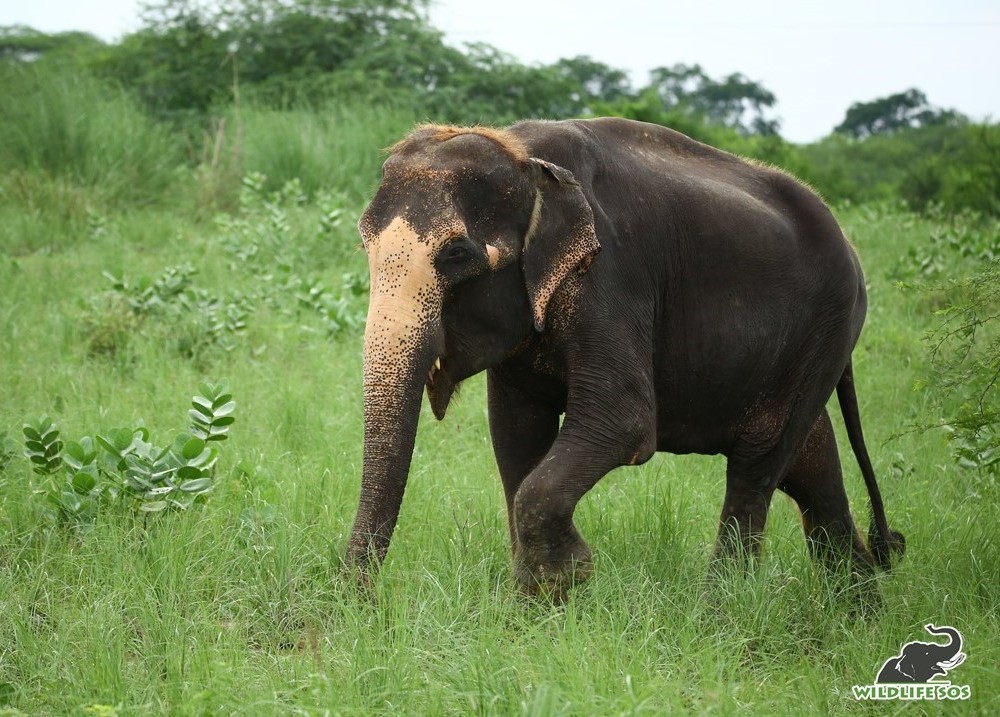 During her initial days, Karma showed phenomenal strength in allowing the veterinarians to treat the infected bull-hook wound behind her left ear, with her keeper gently caressing her trunk and comforting her.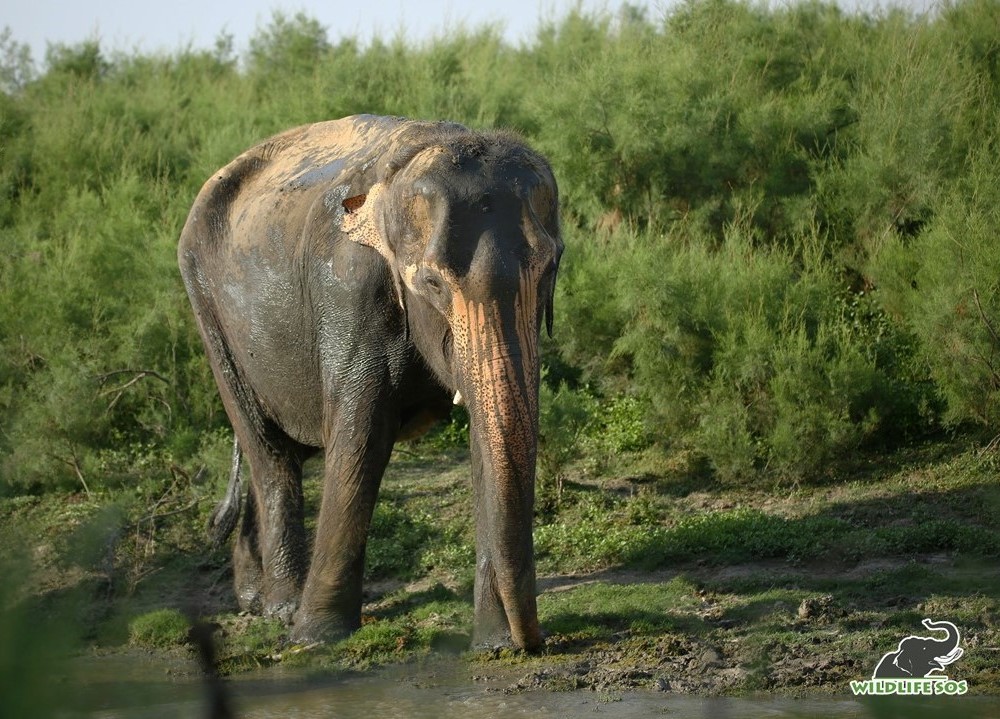 As time passed and Karma settled at the Field of Dreams, it was time for her to be introduced to Holly and Kalpana, two other elephants that were rescued by Wildlife SOS. Amidst rumbles and trumpets, Karma was instantly welcomed into this loving trio and they are inseparable now, while Holly and Karma never leave each other's side, Kalpana will always be spotted around her dear companions, being their guiding light.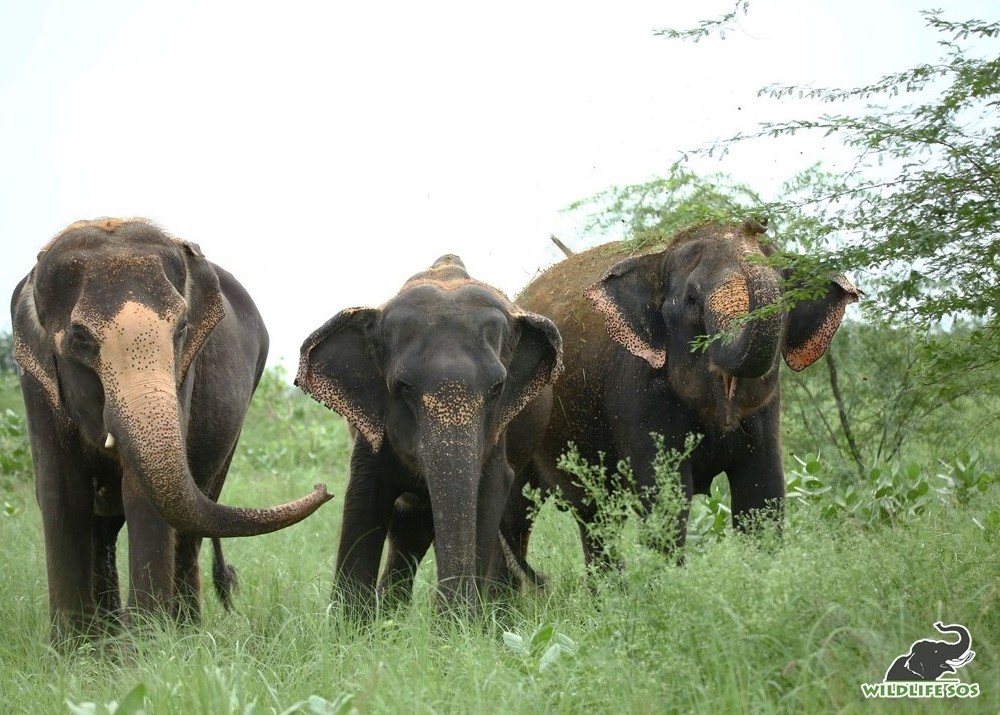 Karma and Holly love taking relaxed long naps in their pool as Kalpana comfortably perches herself at the entrance of the pool. The cool water immensely helps in taking the weight off their exhausted limbs which calls for the perfect opportunity for a long nap! Even though Karma occasionally uses the mudbeds in their enclosure to nap at night, she loves her long naps in the pools and will often be spotted snoring!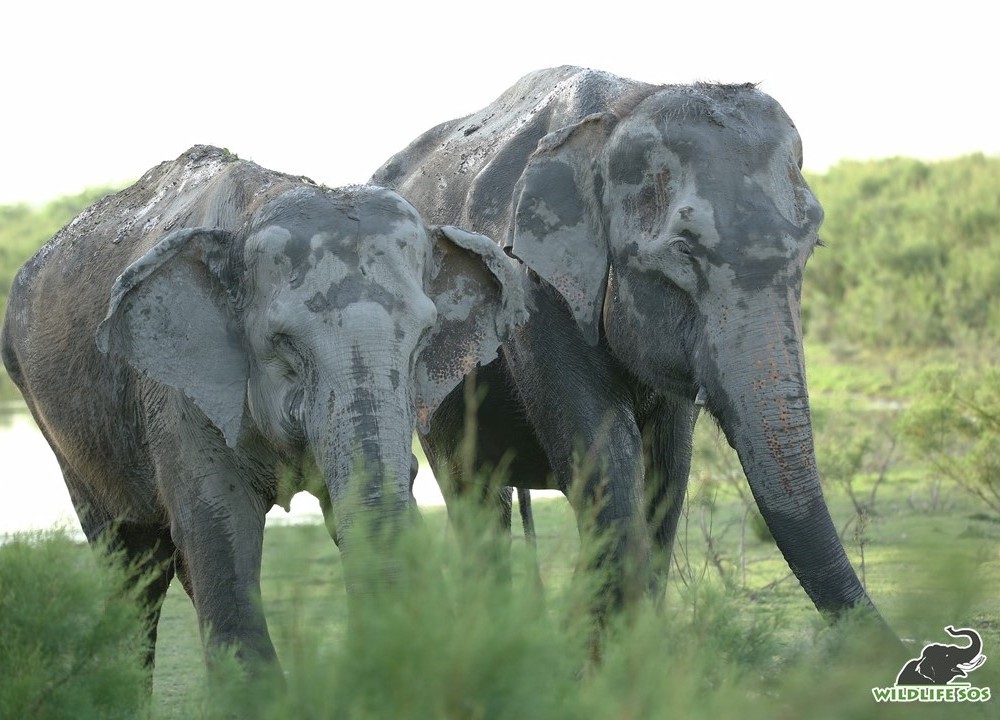 The trio is inseparable and will always be spotted doing the exact same things together, almost mirroring each other's actions – whether it is taking mudbaths or heading to the pool! One cannot pass their enclosure without pausing in sheer awe for a few minutes as this heart-warming friendship stands as the best example for psychological healing in captive elephants, especially in the way that Holly and Karma stand close to each other, their trunks outstretched to catch the fresh smells of pleasant, dewy petrichor after a delightful spell of rain.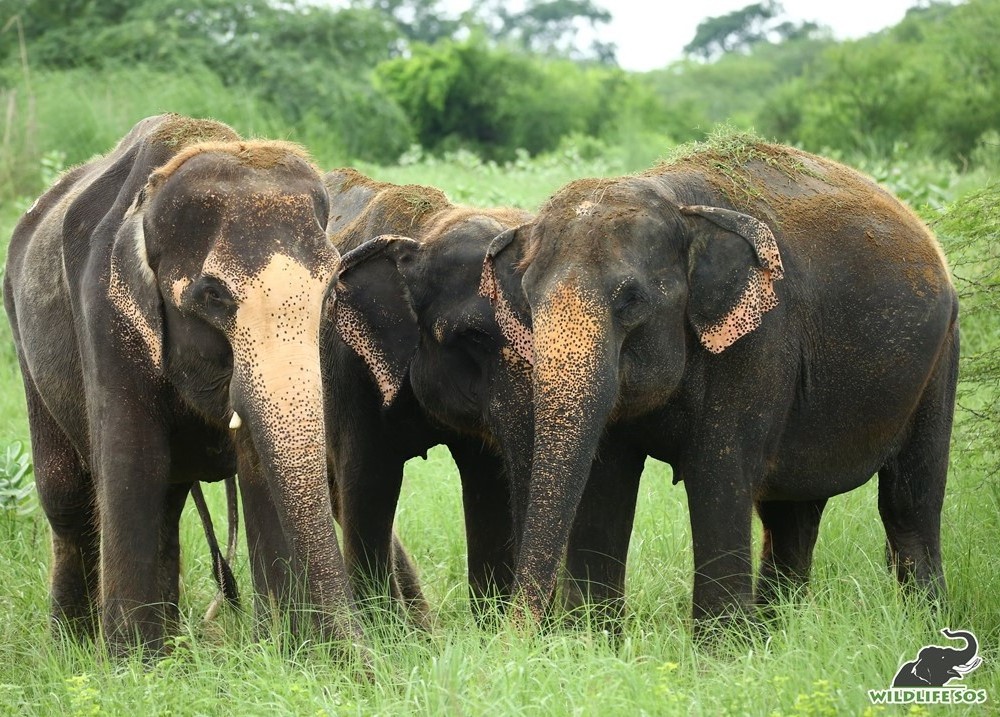 The pleasant spells of rain have added to the greenery at the Wildlife SOS Field of Dreams and gives Karma plenty of delectable fresh grass to munch on. She loves to stand in the rains and enjoy the torrential downpour with her dear companions. Of the peculiar habits that Karma has, her most favourite pastime becomes doing a thorough scan of the pockets for her keepers to check if they have managed to get her favourite dates for her!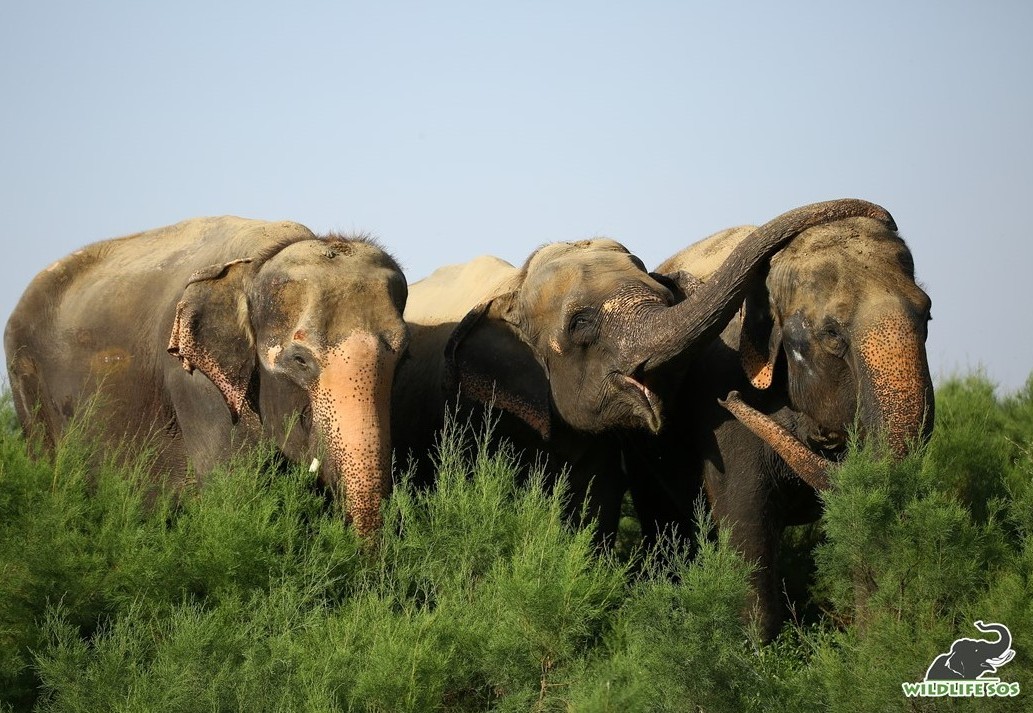 Karma presently weighs approximately 3000kgs and enjoys a carefully curated diet of sorghum fodder, watermelons and ripe bananas. She is undergoing treatment for her toenail abscesses on both her forelimbs and receives medicated footbaths of Epsom salt and turmeric for the same. Her toenail abscesses are regularly cleaned and dressed with antiseptic ointment. Holly and Kalpana never leave Karma's side especially during her treatment and are sure to comfort her with steady rumbles and some reassuring trunk-touching.
As Karma lives a comfortable and well-deserving life with us, we urge you to step forward and a play an important role in her healing journey by considering to become a monthly donor for Karma to allow us to continue caring for her!