It would be a common sight for people residing in Delhi to witness an elephant making her way through the narrow streets and heavy traffic. With blaring horns causing immense psychological distress to her, one year ago, nobody would have believed that Jasmine would ever be liberated from this abusive life. Jasmine's day would include endless walking on unnatural surfaces that would cause severe stress on her joints, along with her owner's reprimanding voice forcing her to walk in pain.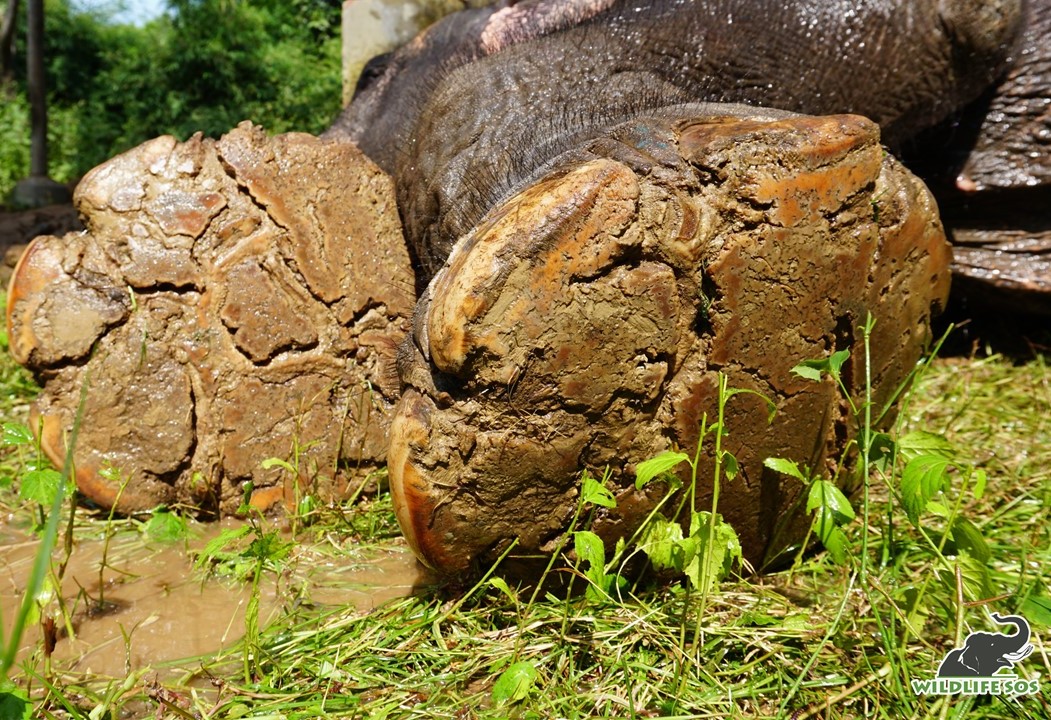 In September 2019, Wildlife SOS along with the Delhi Forest Department and the Delhi Police changed this, as we rescued her and freed her from this lifetime of servitude. Jasmine's rescue closed the curtain on begging elephants that were a common sight in Delhi and set an example in making people aware of the glaring abuse that elephants were put through.
Jasmine took steady steps into her new surroundings and immediately took to the lush green surroundings of the Ch. Surinder Singh Elephant Rehabilitation Centre, situated in Haryana. With abundance of greenery, surrounded by the natural calls of the wild, Jasmine knew that she was finally home. Inquisitive as ever, Jasmine would be spotted walking around and picking out fresh leaves from her favourite elm tree. The northern parts of India have been greeted with delightful spells of rain and Jasmine seems to be making the most of the pleasant weather by spending her time foraging in the rain and taking long, reeling dips in the jumbo pool at the Centre.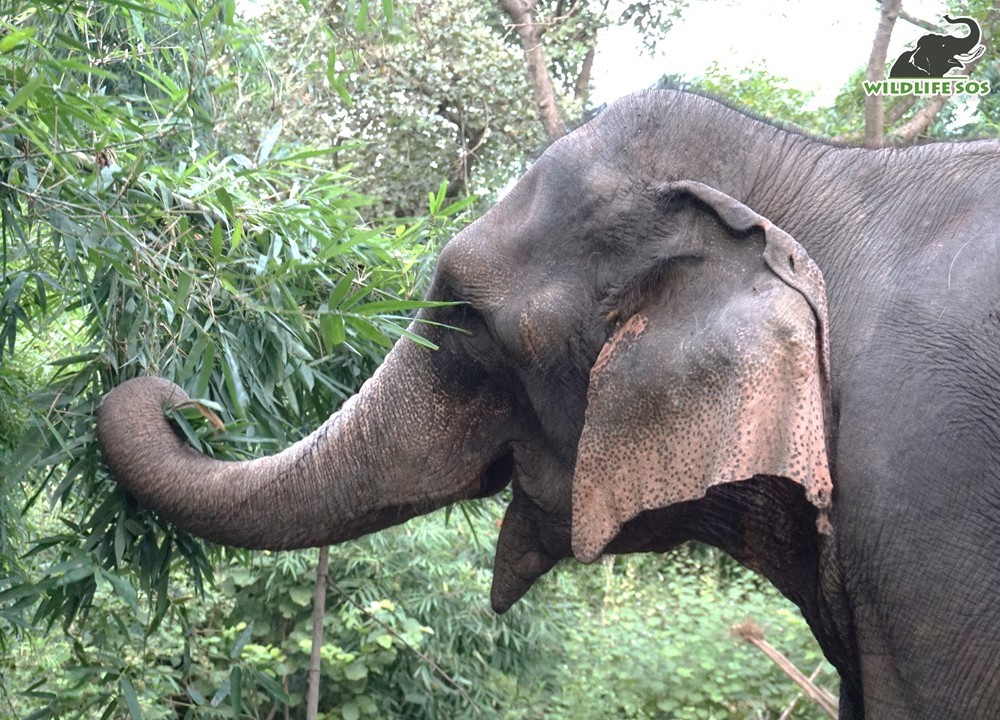 The first time that the Jasmine met the other four rescued elephants that presently reside at the Elephant Rehabilitation Centre, there was affectionate trunk-touching and stomach rumbles that filled the air. The herd instantly took Jasmine under their loving care and she is frequently spotted walking closely behind them with her dear companion, Daisy, who she is the closest to. Daisy was also rescued as a begging elephant from the streets of Delhi and had spent most of her life in an exhausting and monotonous routine, similar to Jasmine's.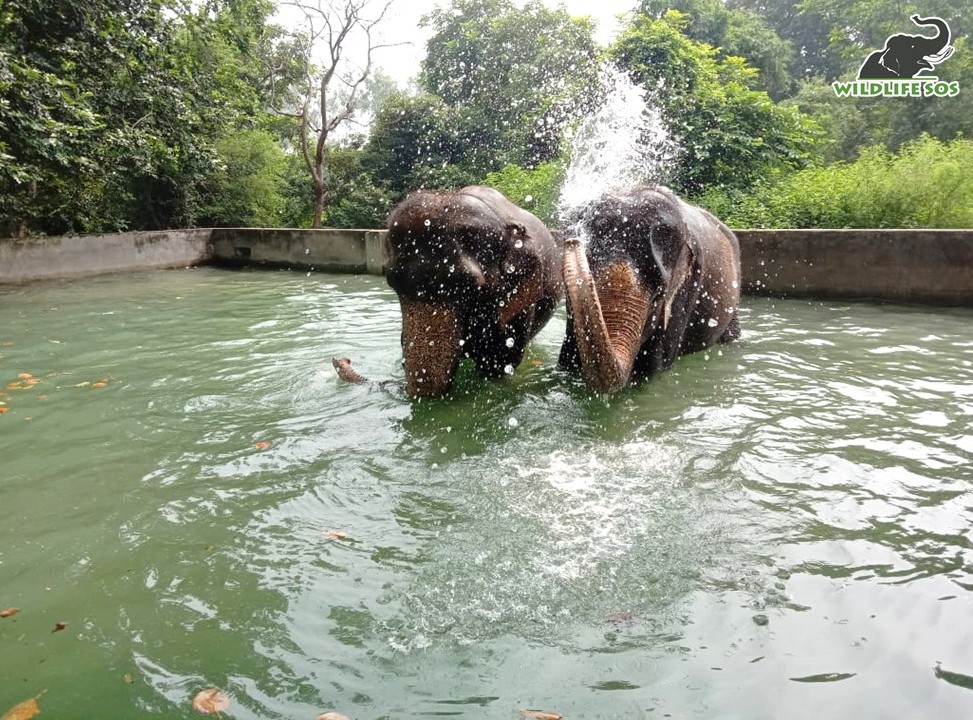 Daisy is completely blind and Jasmine rarely ever leaves her side. She is always leading the walk, and rumbling out to her, each time Daisy is left behind. Jasmine's introduction to the rest of the herd established that she has indeed found her comfort zone and her family, after years of isolation.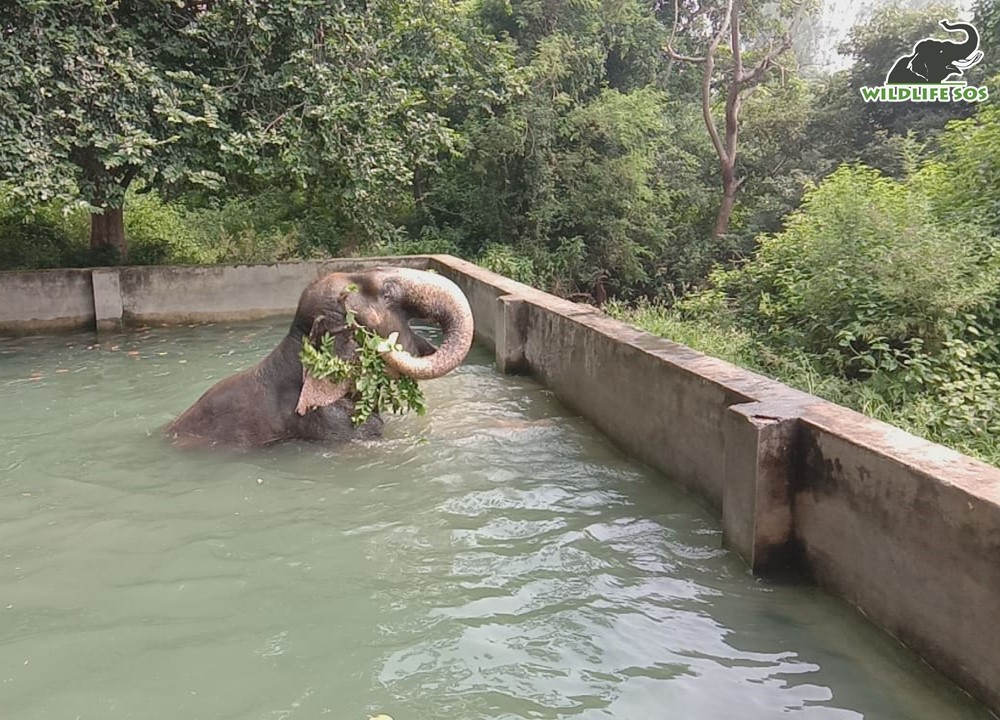 In the past one year, Jasmine has shown remarkable progress under our care. With a fresh diet of sugarcanes, pumpkins and ripe bananas as well as fresh watermelons to devour, she presently weighs 4155 kgs. Jasmine undergoes regular toenail trimming sessions that are an essential part of her foot care routine, along with relaxing, medicated foot baths of Epsom salt and turmeric that aid the healing of her torn and delicate foot pads. What motivates Jasmine to stay still during her treatments is the company of Daisy and a bucket of her favourite fruit—bananas!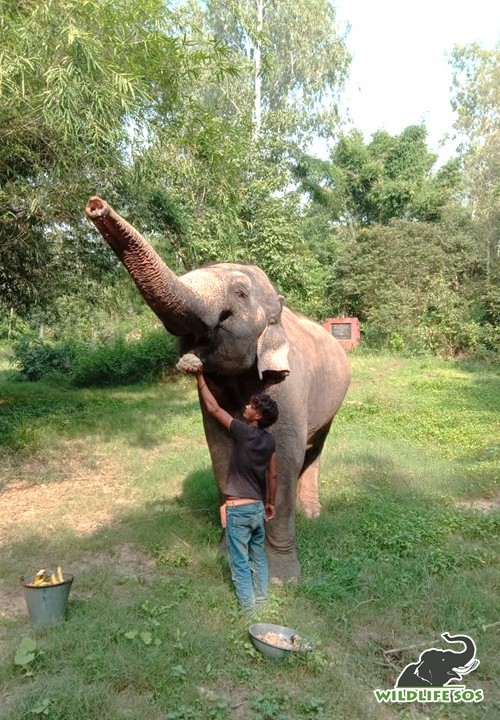 Jasmine is quite the early bird and will be spotted wide awake and active in the early hours of the day, while Daisy sleeps away. Just before the sun rises, Jasmine walks around the periphery of her enclosure, flapping her ears in the anticipation of the day ahead. We are delighted to watch her undertake this healing journey with us at the Elephant Rehabilitation Centre. You can play an important role by considering to become a monthly donor to allow us to continue caring for Jasmine here .