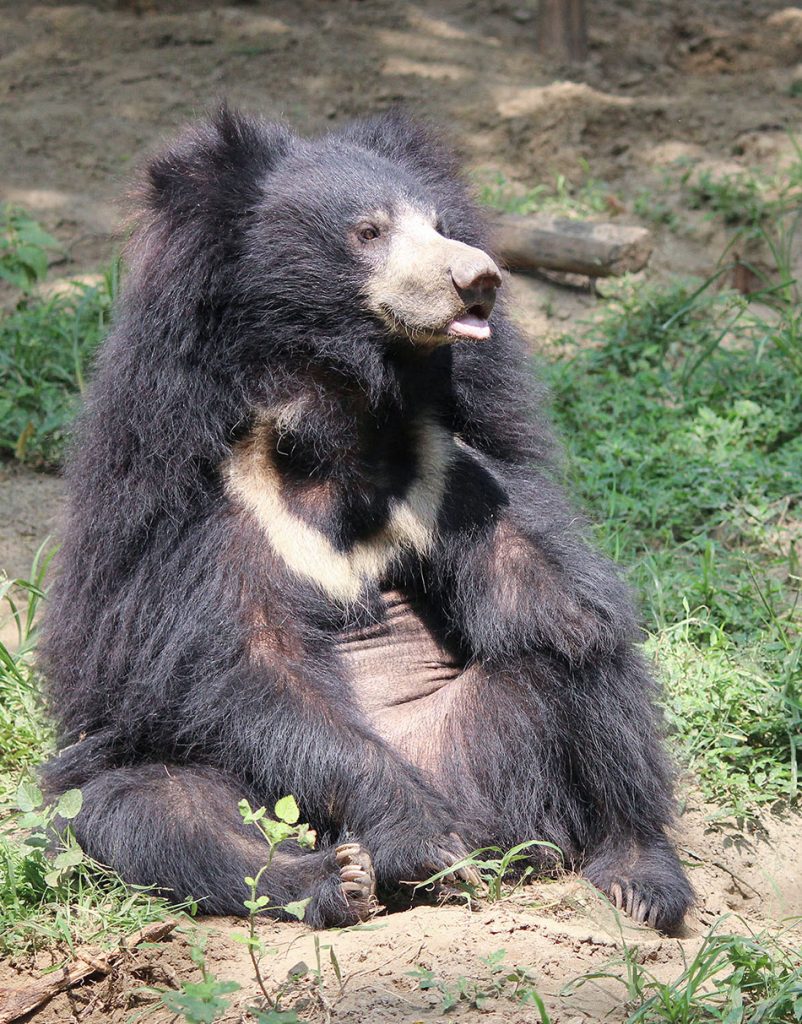 Age: 5 years
Sex: Female
Age at rescue: 1 year
Personality traits/quirks: Reserved, except with best friends.
Recognizable features: Three-limbed. Lost a limb to a snare trap.
Physical condition and ongoing health challenges: Healthy. Regular treatment for her limb.
Facility (where the animal is): Agra Bear Rescue Facility
Favorite foods: Mango, watermelon, porridge.
Sanctuary friends: Bintha & Elvis.
Favorite activities: Climbing trees, playing in the hammock or the pool.
Special needs : Structural enrichments suited to Rose's needs such as log platforms and hammocks have been erected in her enclosure.
Keeper: Mathura.
Background history: Rose was rescued by Wildlife SOS in the spring of 2016, when she was found in a terrible condition. The bear's left front paw was merely a stub and medical examination later proved that she had been the unwitting victim of a vicious jaw trap. As her survival in the wild in that state was doubtful, she was brought to ABRF for lifelong care.Today she's a fit and healthy bear, with no medical issues, and can climb trees better than most bears living at the centre! Her best friends are Elvis, Bean and Bintha and she loves eating mangoes and watermelon in the summer and hot steaming porridge laced with milk and honey in winters.