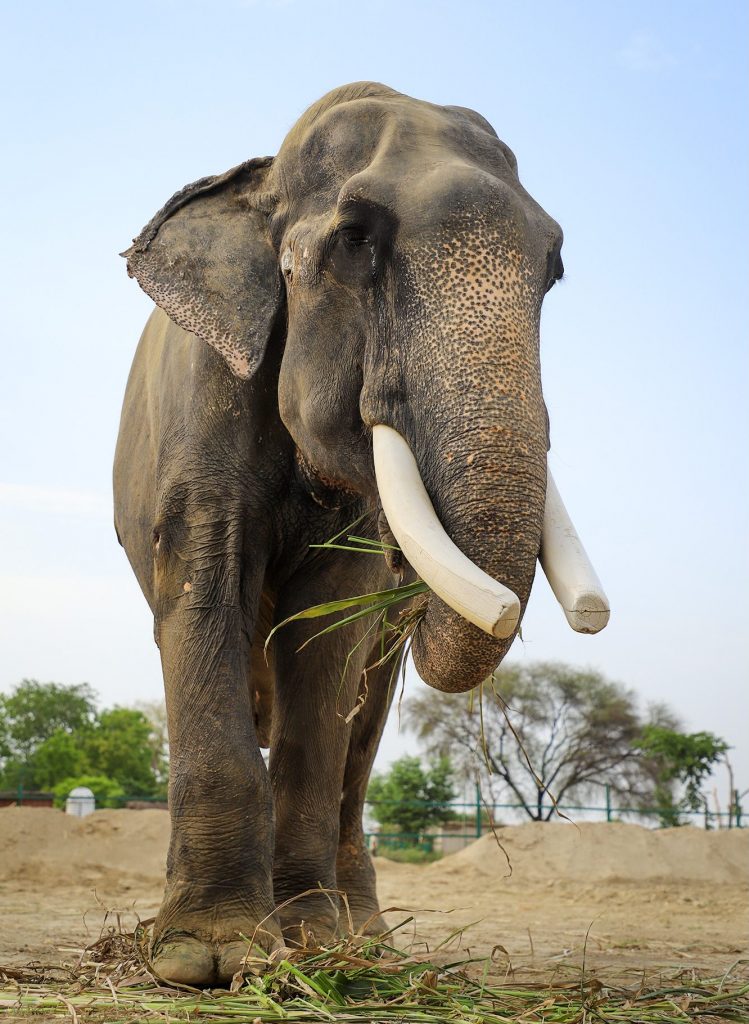 Age: 73 years old
Sex: Male
Age at the time of rescue: 70 years old
Personality traits: Calm, serene.
Recognisable features: Long tusks that curve in front of the trunk, not capped.
Present health condition: Gajraj continues to undergo treatments for his chronic hip abscess and thin footpads, overgrown and cracked cuticles.
Facility: Elephant Conservation and Conservation Centre.
Favourite food: Soft grass, ripened fruits, mangoes
Closest to: Solitary by nature.
Favourite activities: Playing with tyre enrichment.
Special needs: Geriatric elephant; special routine; warm oil massages during winter and tarpaulin covers around his enclosure.
Mahout name: Prahlad
Background history: Before his arrival at Wildlife SOS, Gajraj was presented to a queen in India as a wedding gift. He spent his entire life as a temple elephant, and a tourist attraction in Maharashtra. He had increasing health issues – severe toenail and hip abscesses. Both his hind limbs were showing a severe degeneration of the foot pads,gradually moving towards lameness. This is when Wildlife SOS came into the picture and, without much ado, safely brought him to the Elephant Conservation and Care Centre for lifelong geriatric care.