With accelerated economic growth resulting in rapid infrastructural development in India, the transport network has received a makeover, which incorporates construction of new roadways like expressways, improved and connected railways and expansion of existing highways.  Although these developments may appear to be a boon for the society, is also a bane for the lesser acknowledged beings – the Indian Wildlife.
As humans have been expanding into regions that formerly belonged to the wild, the animals from the wild are left with no choice but to use bridges, tunnels and highways as means to traverse from one biome to the other. Such voyages are common, yet dangerous as supported by high reported number of roadkills and fatality rates. In the backdrop of this, a heartbreaking accident was brought to light earlier this month of an approximately 7-month-old female leopard cub falling victim to a speeding vehicle on a highway near Igatpuri, in Nasik district, Maharashtra.
The young feline was rescued by the Forest Department and was immediately brought to the Wildlife SOS Manikdoh Leopard Rescue Centre in Junnar for medical assistance. Paralyzed and unable to walk, her chances of recovery appeared bleak. Nevertheless, our veterinary team decided to muster all efforts into aiding the young helpless feline.
Although, the detailed X-ray reports revealed that the cub had sustained spinal injuries which had caused complete limb paralysis, our senior veterinarian Dr. Ajay Deshmukh decided to render a holistic treatment inclusive of medication as well as extensive physiotherapy treatment. Comprising of stretching exercises, massages and assisted walks, the aim of the physiotherapy is to reduce the pain while improving movement, and restoring normal muscle control and functional ability.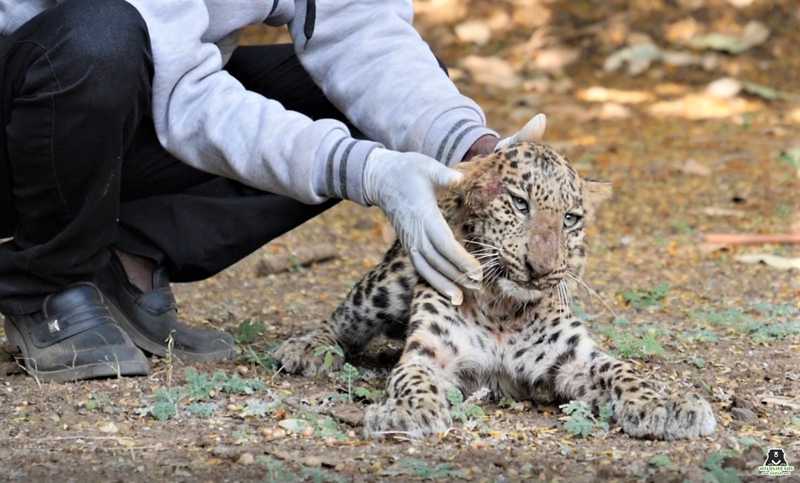 For the team at the Manikdoh Leopard Rescue Centre, it has been miraculous yet believable to watch the leopard cub grow stronger with each passing day. As part of her treatment, a wooden support structure was created to help her sit up straight.  After days of struggling to even stand up on her own, the cub has showing positive signs of limb movement, paying off for all the efforts the team channeled in her recovery.
Wildlife SOS often deals with animals that have been injured due to negligent and rash driving. The absence of wildlife corridors is one reason for the recurring of such cases. Threatened by various social, economic and anthropogenic factors, the growing human population poses tremendous pressure on their natural space.  Critical for the maintenance of ecological processes, a wildlife corridor serves as a linkage between two or more large regions of wildlife habitat and facilitates freedom of movement.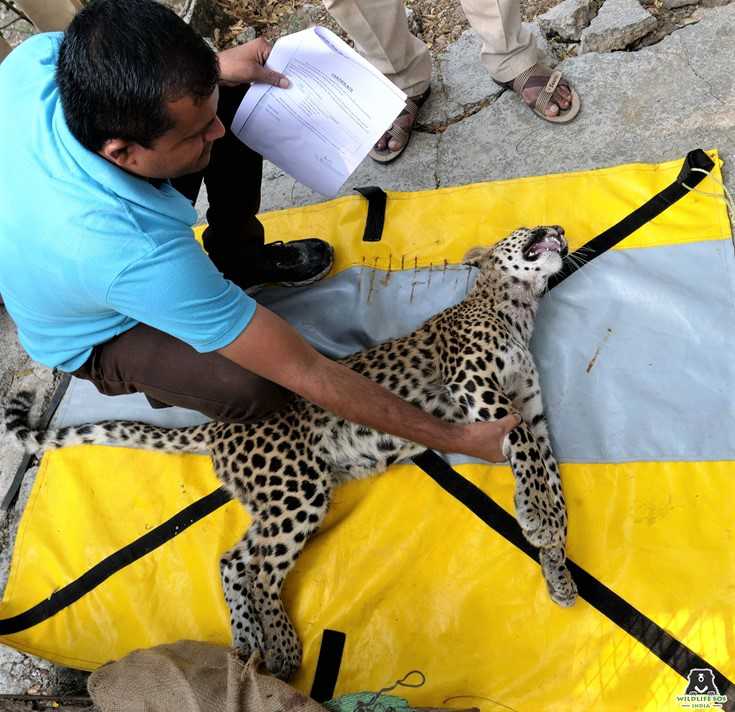 Even though it has been disheartening to deal with such cases where unsuspecting animals put their lives at risk as they wander onto busy highways, only to end up getting injured or killed, we hope to help this young feline get back on her paws.