The Indian peafowl (Pavo cristatus) is one of the largest birds that fly and is native to the Indian Subcontinent. Peacocks (males) in particular possess a vibrant plumage and display a tail full of extravagant feathers. They play a very symbolic role in Indian history and culture. The Indian peafowl  is protected under the WildLife Protection Act, 1972 as a 'Schedule I' species and is the esteemed national bird of India.
Poaching and hunting of the Indian Peafowl is prohibited by laws, but they continue to be targeted by poachers for their meat and feathers, which are used as decorative items and in rituals. Since they are widely distributed all over the country, and have adapted well to human dominated landscapes, keeping check on the scale of the threats they face has become a growing challenge.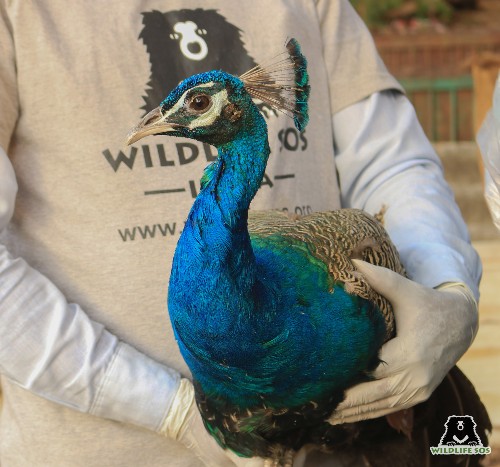 Recently, residents of a village in Junnar division of Pune, Maharashtra came across a weak and emaciated peacock near a sugarcane field. They immediately contacted the Maharashtra Forest Department seeking help for the distressed bird. The Forest officers who rushed to its rescue found that the peacock was in need of medical aid, so they brought the bird to the Wildlife SOS Leopard Rescue Centre in Junnar.
WSOS veterinary officer Dr Nikhil Bangar conducted a thorough medical examination and detected that the bird was suffering from an ear infection. Immediate action was taken by the team  to conduct a minor surgical procedure in order to absolve the peacock from pain. Post surgery, the peacock was administered with anti-inflammatory and antibiotics to ensure a speedy recovery.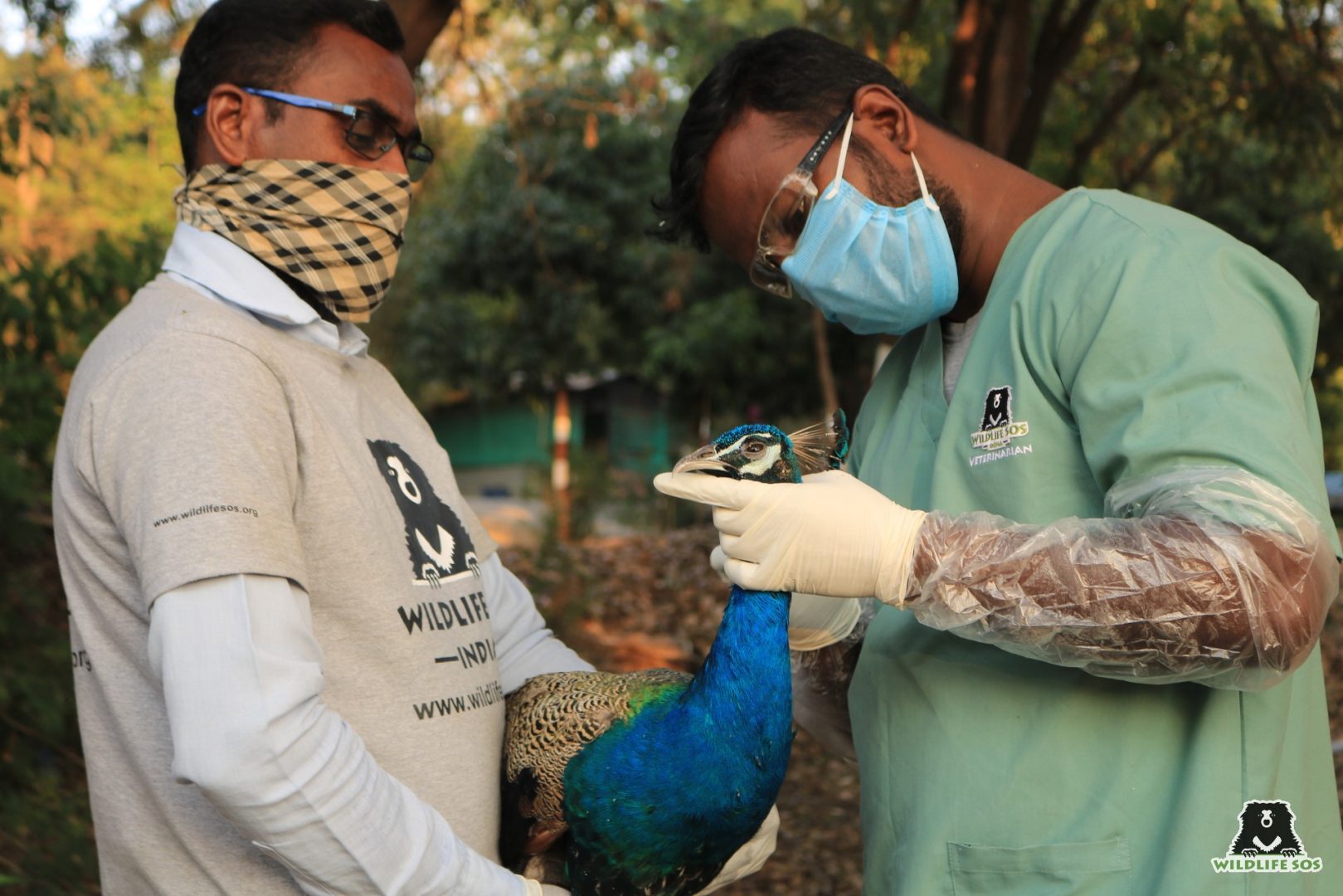 After a few days of being carefully monitored by our staff, the peacock started to gain his strength and made a steady recovery. After a final assessment, the bird was deemed fit for release and was reintroduced to its natural habitat by a team from WSOS and the Maharashtra Forest Department.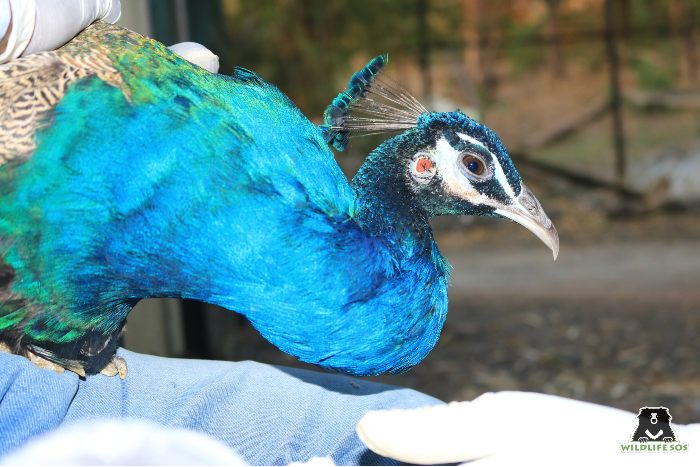 WSOS works closely with the Maharashtra forest department, to help animals that are injured, sick or caught in human-wildlife conflict situations as well as to facilitate and organize wildlife awareness workshops for local communities across the state.