Abhay's story is reminiscent of the condition of thousands of sloth bears that were once a part of the barbaric 'dancing bear' practice. Having spent years with painful treatment at the hand of his masters, with a tight iron ring wrapped around his snout and his delicate muzzle pierced with hot pokers. However, all of that changed when he was rescued and brought to Wildlife SOS for lifelong care!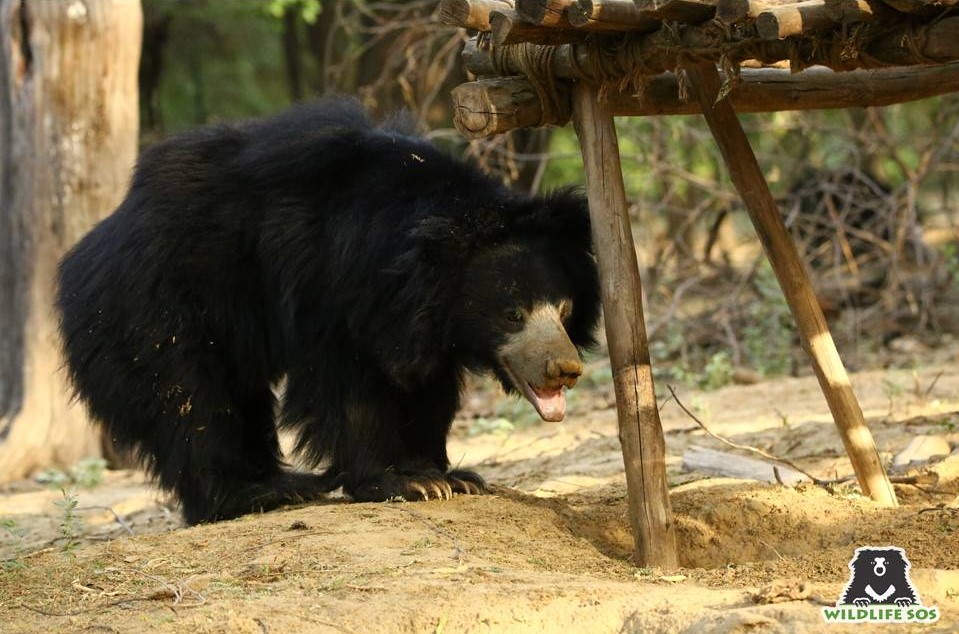 Rescued in 2009 from an abysmal fate, Abhay's life has taken a drastic turn over the past decade. He has transformed from a deeply emaciated bear who exhibited stereotypical behavioural traits like head-bobbing, swaying, to a healthy, active and stocky bear who loves spending time with his friends Samdha and Sarasu. Abhay is particularly close with Sarasu and the two can often be seen hanging out in their enclosures. He was christened after celebrated Bollywood actor Abhay Deol who has been highly supportive of our work and has visited Wildlife SOS rehabilitation centres to raise awareness about our conservation efforts.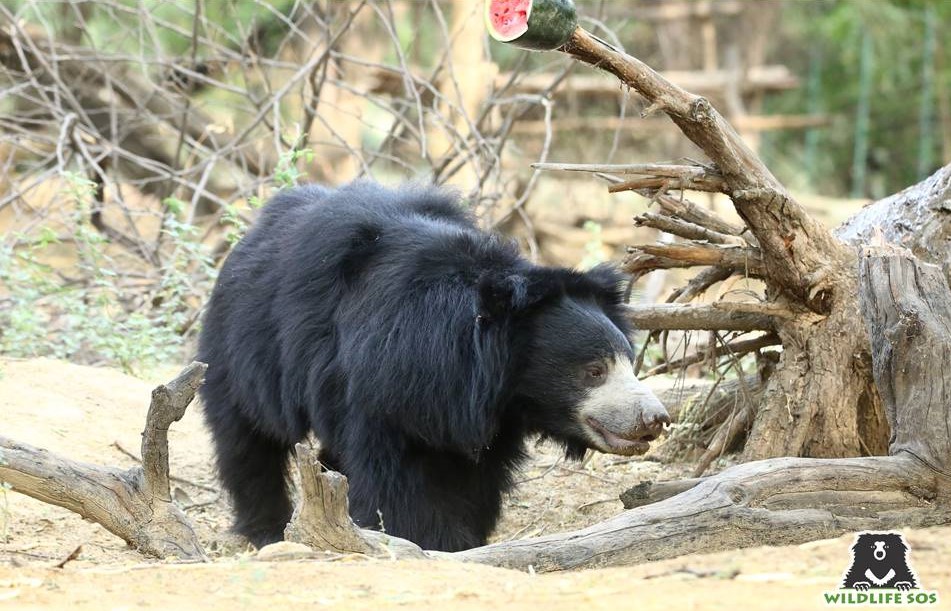 The two are a common sight in the forested areas of the Agra Bear Rescue Facility (ABRF), bounding around or napping under the sun or tiring themselves out on the log platforms and hanging enrichments. The naughty duo enjoys playing pranks on others and swiping their treats. Abhay is a big foodie who can be spotted sitting on his haunches, waiting with bated breath for his keeper to turn up with the honey laced porridge he loves so much. With temperatures soaring in northern India, Abhay has also started relishing cool and refreshings fruits like watermelons and muskmelons. Being highly food motivated like most of us, Abhay loves treats in the form of honey and dates.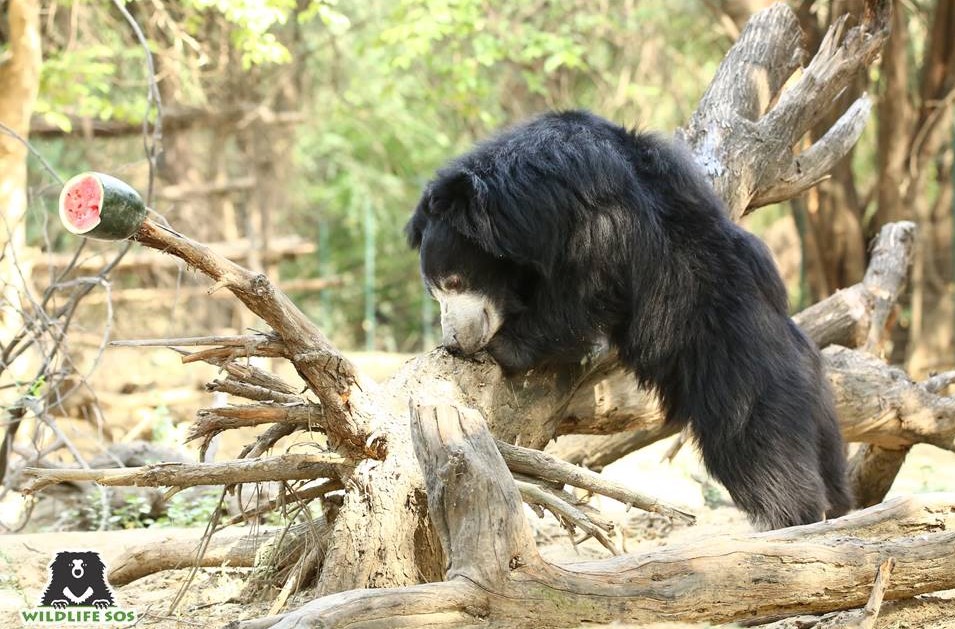 He is quite clever and uses his keen sense of smell to sniff out honey enriched treats which are hidden all around the enclosure for the bears to find. He also enjoys playing with enrichment balls and taking long afternoon naps on the bamboo platforms. Sometimes when occasional showers bring respite from the heat, Abhay ambles out to make the most of the weather by digging up termite mounds and playing in the mud.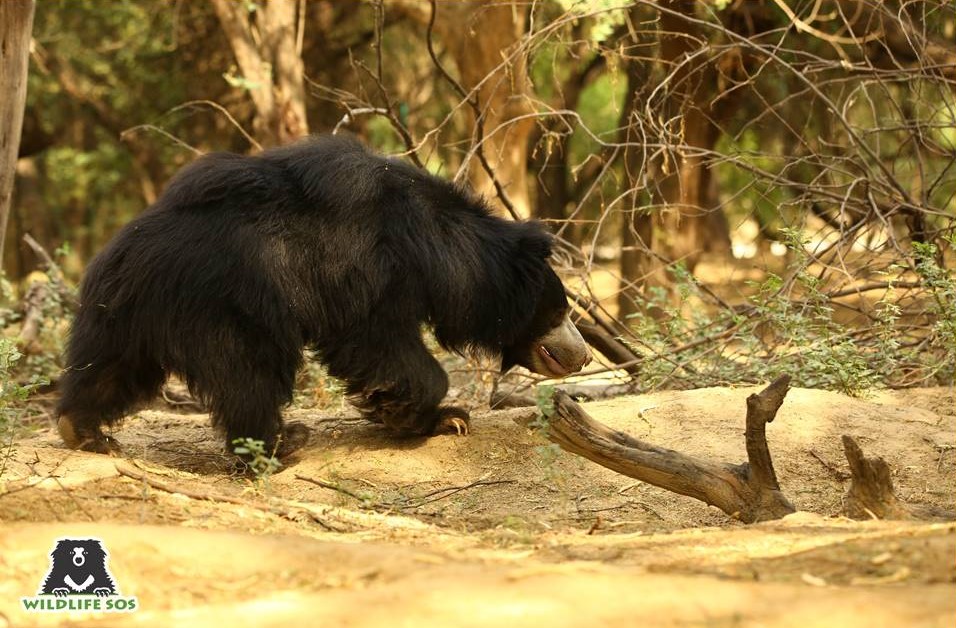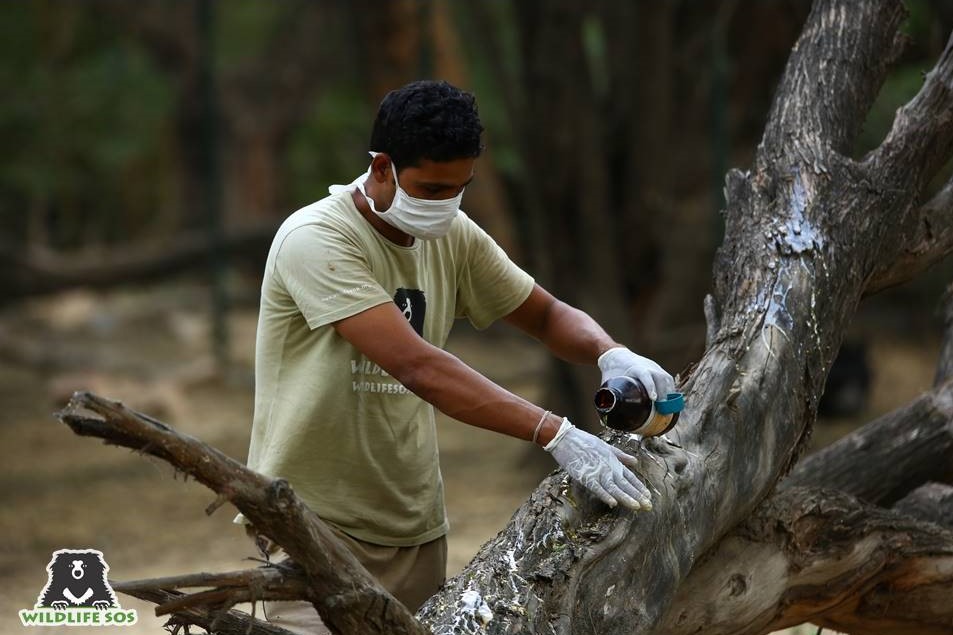 As his keepers relate funny tales of the bear, they talk about Abhay getting into tons of mischief and certain peculiar habits of his that keeps them on their toes. Apart from Samdha and Sarasu, Abhay shares a deep bond with another rescued bear Ranjan and often digs his way into Ranjan's enclosure just to say Hello!! When one of their keepers would walk by, they'd suddenly notice Abhay and Ranjan chasing each other around and a long jagged route in between their enclosures. Their relationship and antics are absolutely adorable to watch!