Time and again several incidents have shown the existential threat that open wells pose to the survival of wildlife, especially in areas that lie at the fringes of a forested zone. Oftentimes, animals trapped in the open wells meet their fatal end as either the fall could be severely physically traumatic, or the arrival of help is too late. Therefore, when the Karnataka Forest Department received a call from the residents of Pavagada village in Tumkur district, about two sloth bear cubs trapped in a 20ft deep well, they immediately called Wildlife SOS to intervene and give them a second chance at life.
The bear cubs, along with their deceased mother, had been trapped inside the dry well for over 48 hours. The 20-week old sibling duo was found wailing and latched to their dead mother's mammary as they were stressed and unsure of the events that had unfolded in front of them. Without wasting critical time, the Wildlife SOS team carefully rescued the bears from the well and brought them under their care to the Bannerghatta Bear Rescue Centre (BBRC). Even though sloth bear mothers nurse their cubs for nearly a year, the young ones do start to eat solid food at 5 months of age as they begin to accompany their mother on foraging trips. As the cubs too had attained this crucial age, it acted as a silver lining that put them at a greater chance at survival.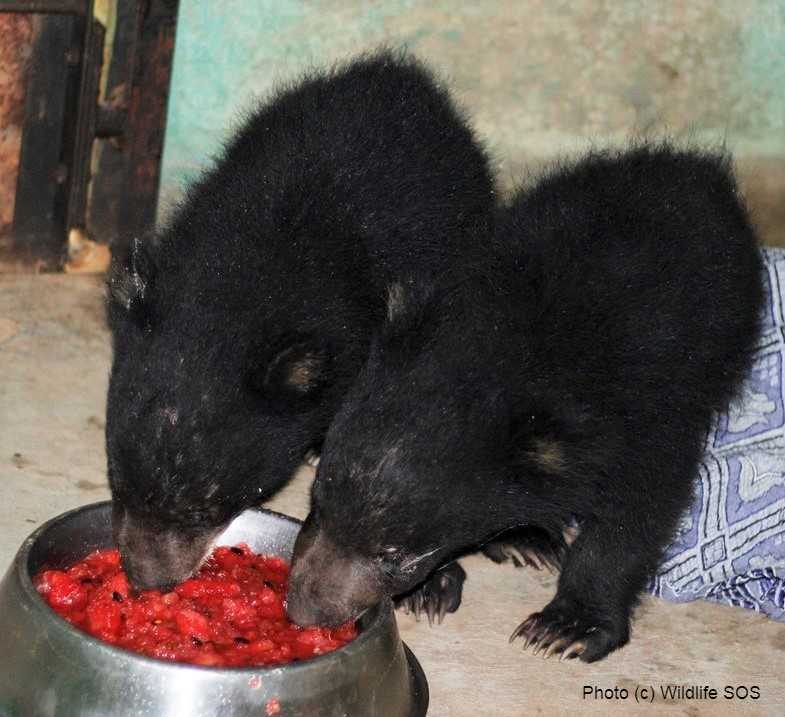 Although the mother had taken the impact of the fall, the young bears had still sustained some wounds and abrasions on their body. Our team of veterinarians and keepers crafted a meticulous plan to nurse the duo back to health. The cubs were fed a closely-monitored diet to ensure that they were getting the right ratio of calcium to phosphorus for their normal bone and brain development. Initially, to fill in, the shoes of the mother, our keepers took the role of becoming surrogates to the siblings and provided them with round-the-clock care. They were encouraged to play around in their den so as to help them embrace their natural instincts and grow confident in themselves. Gradually the bears started to trust their surroundings and their curious instincts kicked in, just as our team had been hoping for.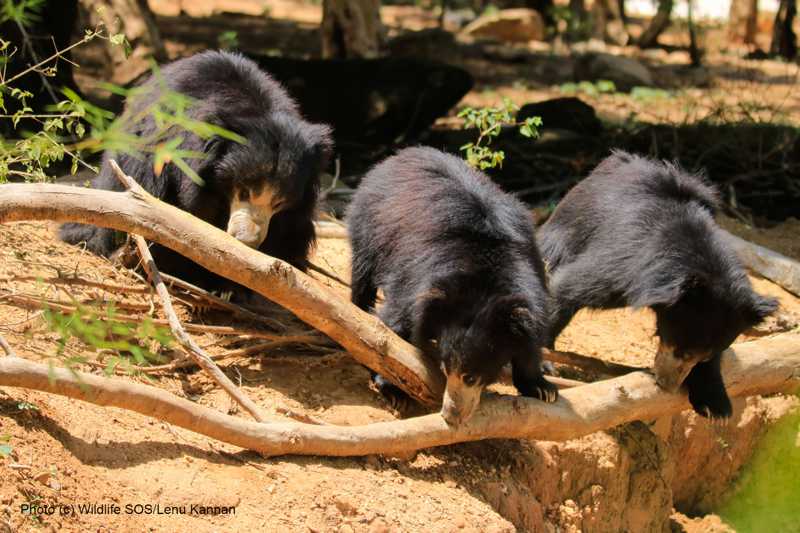 First 12-14 months of a sloth bear's life are formative where it learns essential survival skills from its mother such as climbing trees to reach beehives, digging mud pits and insect mounds and seasonal foraging. Maternal interactions such as playful wrestling, biting and rough hovering are critical in moulding the character of the bears. Once our team was confident in the health of the duo, they decided to introduce them to the female bear, Ankita, for maternal guidance. Ankita and her two cubs were rescued from a situation of conflict a few years ago. She instantly took to the orphaned siblings and became a foster mother to them. Under her skilful guidance, the bear cubs have grown more confident. The bears now live with Ankita in a large socialization enclosure. Ankita, like a guardian angel, is always ready to protect them. As the bears are still very young, they are at times easily overpowered by the older bears that share the enclosure with them. In this case, Ankita always comes to their rescue and wards off the older bears. Thanks to her the sibling duo gets their fair share of enrichment to play with and treats to eat! Ankita's foster mothering for sure has helped the cubs gain a footing.
To honour the remarkable journey that the two young bears have had, the Wildlife SOS team has decided to christen the female bear as 'Mithali' and the male bear 'Maahi', in honour of Indian Cricket legends Mahendra Singh Dhoni and Mithali Raj. While Mithali quashed gender stereotypes to heading India's women's cricket team and leading it to current ODI ranking of number 3 in the world, Dhoni hailing from a small town in Jharkhand lead India's men in blue to win the 2011 ICC Cricket World Cup. The two orphans, just like their namesake, too have beaten all odds and emerged victorious in the face of adversity.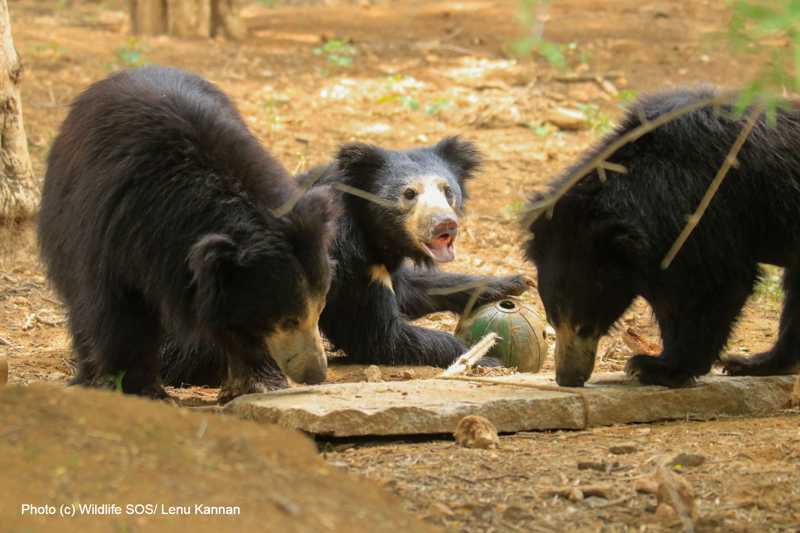 It is truly heart-warming to have been a part of the courageous journey of Maahi and Mithali at BBRC where they are given immense love and care by all. We cannot wait to see what the future holds for them and hope that you will support them on this journey ahead!