The month of November ended on a teaching note for Wildlife SOS as a team of zoo keepers from Etawah Safari Park- Lion safari paid a visit to the Agra Bear Rescue Facility (ABRF) to learn more about animal keeping. Etawah Safari Park periodically organises workshops for zookeepers from pan-India to give them a platform to share and learn about best-practices for animal keeping. This time, the workshop was held from 26th November to 1st December and witnessed participation from 45 keepers from cities such as Lucknow, Chandigarh, Kanpur and Agra.  Our very own bear keeper, Rakesh Sharma, who has been a sloth bear keeper for a decade, was also a participant in the workshop.
The 5-day workshop included presentations from experienced practitioners and discussion sessions for zookeepers to share ideas. The workshop concluded with a field visit to the Soor Sarovar Bird Sanctuary and Agra Bear Rescue Facility, which was led by Mr. R. B. Uttam, biologist of Etawah Lion Safari and Mr. Anand Kumar, Deputy Conservator of Forest- National Chambal Sanctuary Projects.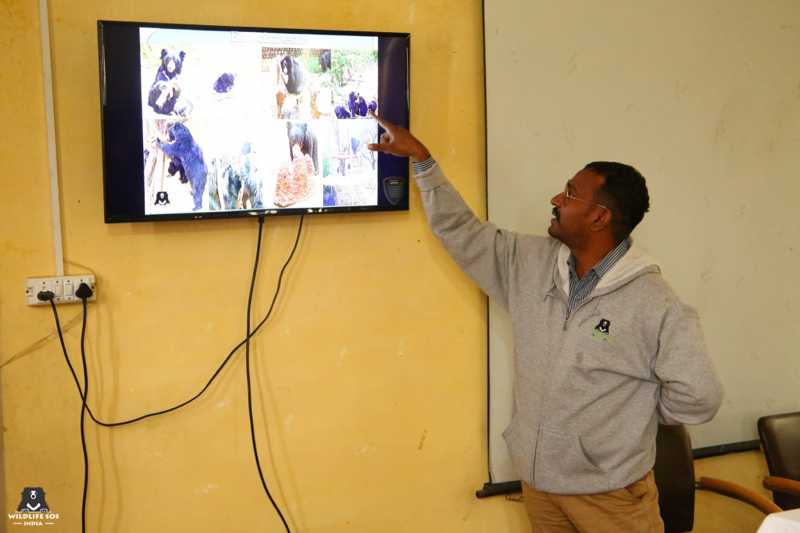 Our senior veterinarian Dr. Ilayaraja Selvaraj was invited to give a presentation about sloth bear care at the Interpretation Centre at the Soor Sarovar Bird Sanctuary. As ABRF is home to over 160 sloth bears that have been rescued from the cruel practice of dancing bear, Dr. Selvaraj has years of experience in providing care to sloth bears that have myriad physiological and psychological issues. As such his presentation covered topics such as geriatric and paediatric care, operant conditioning, enrichment and routine veterinary care. He also explained the importance of developing a comprehensive routine for keepers to follow, to take better care of their bears in captivity. The presentation was well-received by the keepers who were keen on learning more about the care of sloth bears and asked Dr. Selvaraj many questions.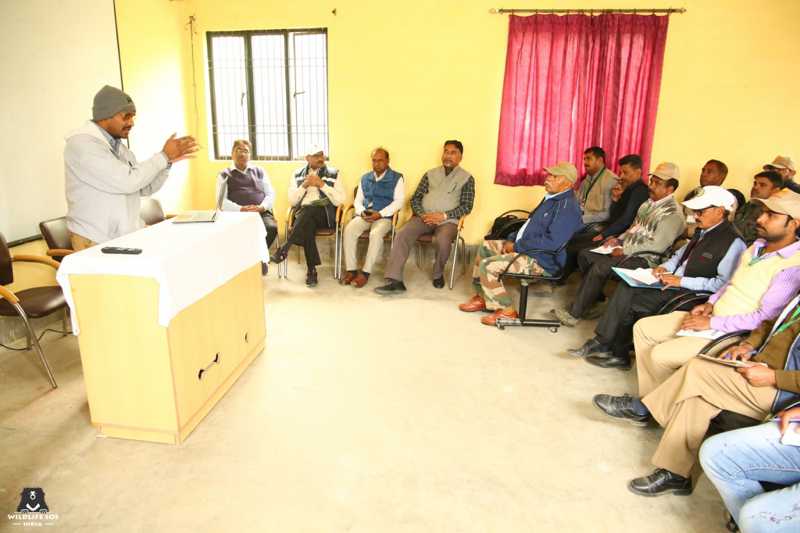 The field day concluded with a visit to ABRF where the participating keepers had an opportunity to see the keepers' routine at ABRF. The keepers also got to witness the rescued sloth bears using their enrichment first hand. In the end, the keepers were content to see the work at ABRF and were happy to get new ideas that they can incorporate for the better upkeep of animals in their care.
Wildlife SOS is grateful to Etawah Safari Park for this unique opportunity to share new ideas and best practices with zookeepers from across India. Such workshops help strengthen the welfare of animals in India!