01st March 2017
The District Forest Officer of Sonbhadra in the north Indian state of Uttar Pradesh reaches out to Wildlife SOS regarding an elephant that has strayed into the Renukoot division within his district.
He identifies the elephant as a young bull, and suspects that it has ventured here from the neighbouring states of Chhattisgarh or Jharkhand. The bull is dangerously close to human settlements and the villages that border the Myorpur forest range, and has encountered several human beings but so far without any untoward instances.
The bull's seemingly comfortable disposition around people raises additional suspicions that that he might even be a domesticated elephant that has run off.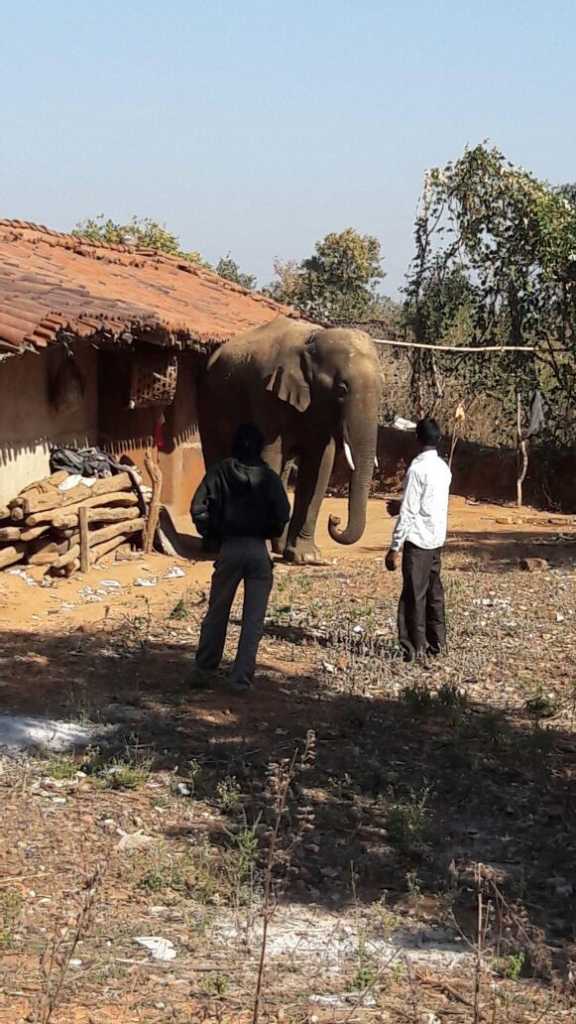 The Forest Department implores Wildlife SOS to intervene and help divert the bull back into the forest, for his sake and the sake of the people around – to avert a possible situation of human-elephant conflict that could result in fatalities on either side.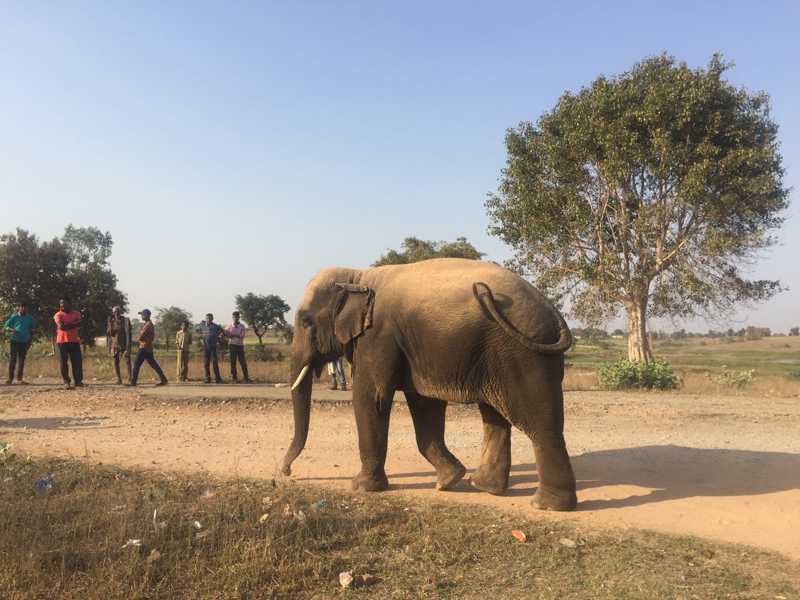 05th March 2017
A five-member team from Wildlife SOS arrives in Renukoot to assess the situation and see how we can help. Meanwhile, the Chhattisgarh Forest Department confirms that the young bull was formerly part of a herd of wild elephants from their state.
A plan is formulated to attempt to divert the bull into the jungle. If this is unsuccessful, the bull will have to be darted and translocated to a safer patch of forest, far from human habitation. Controlling crowds that could possibly agitate the elephant are of utmost concern.
07th March 2017
The Wildlife SOS team successfully diverts the bull back into the forest. The bull is compliant and calm, and walks 30 km into the jungle and away from the peripheral villages, without giving any trouble at all.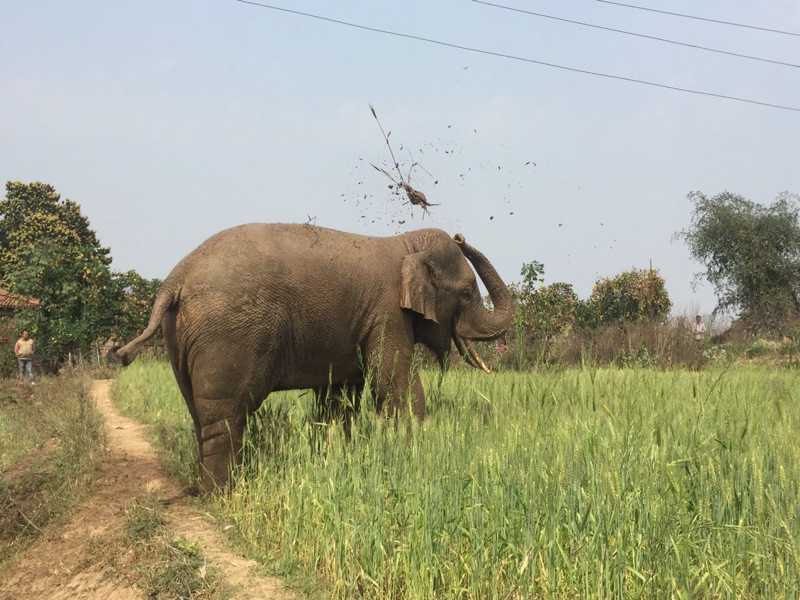 The local Forest Department will continue to monitor the bull in its new home and ensure that it is settling in and not wandering close to the edges of the forest.
The Forest Department is extremely grateful to Wildlife SOS for their help, and we're just happy to have another beautiful wild elephant safe, and back where it belongs – in the wild.