Six years old and nearly half the weight she should have been, Ambika was forced to spend her days working as a dancing bear in the state of Uttar Pradesh. Her Kalandar masters would keep her tied up all day long, with little access to potable water and feed her frugal meals which made her severely malnourishment and turned her coat dry and scanty. In 2009, life took a turn for the better when our team rescued Ambika and brought her home to the Agra Bear Rescue Facility.
We were amazed to see that all these years of mistreatment and neglect had not led her to lose her faith in humanity.  She was surprisingly calm and would allow our veterinarians and her bear keeper to approach her. With time and proper care, we were able to help her recover and watched her grow stronger and healthier every day. Today, Ambika's health has improved greatly due to regular veterinary treatment and medicinal supplements to help overcome nutrition deficiencies.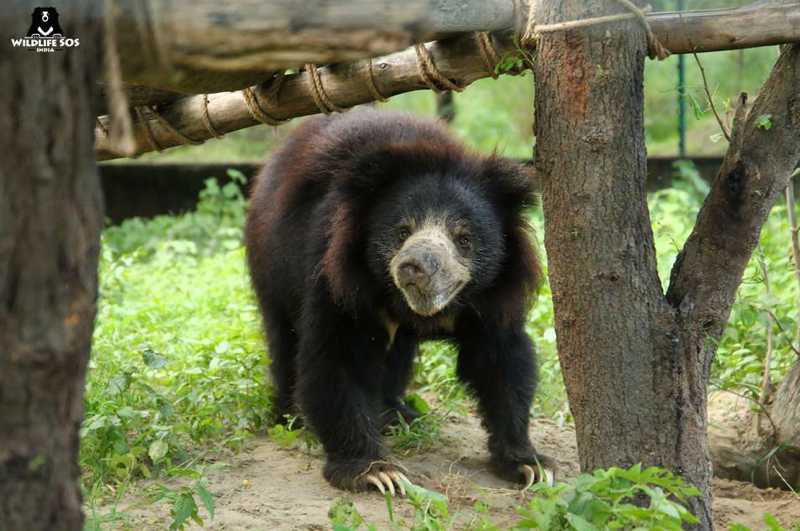 Given her trusting and amicable nature, it didn't take much for Ambika to make her way into our hearts. She enjoys the company of her keepers Rakesh Kumar & Siva Kumar who in turn enjoys playing with her in their spare time. She will trouble them in order to get them to play and give her yummy treats such as grapes and honey logs. Mangoes, coconuts and watermelons are here absolute favorites and she prefers taking her time savoring each and every bite of the delicious fruits on her platter.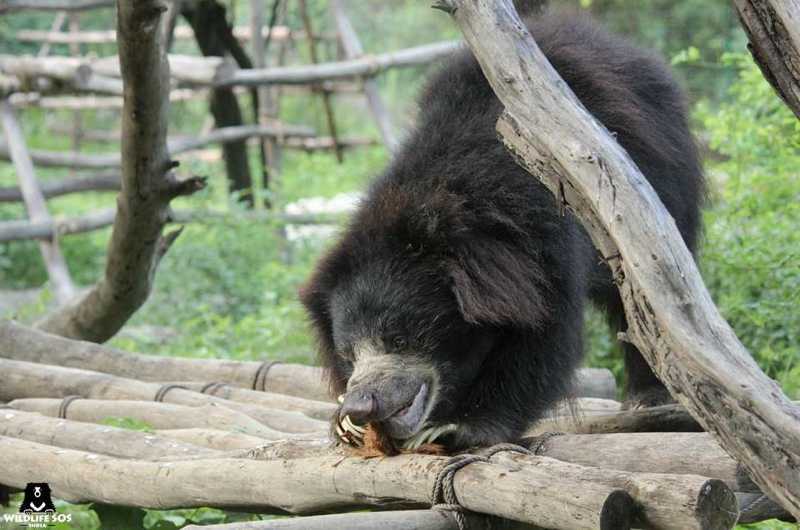 Ambika shares a very close bond with a female bear named Archana who arrived at the center shortly after her. They are both very energetic and are always eager to play with suspended enrichment balls & bamboo platforms. When she is not playing with her best friend, Ambika likes to set out on an adventure to forage for insects and scattered treats in the forested patches of her large free range enclosure especially during the monsoon season, when there is an abundance of ants and termite. This is also her favorite time of the year as she can play out in the rain and roll around in the mud, much like a spirited young cub!
We would like to thank you for the constant love and support that you extend towards Ambika and the rest of our sloth bears, who have regained their freedom and are now able to  spend the rest of their lives in a safe and free environment.