On catching a glimpse of Amitabh taking a quiet, blissful nap in his forested enclosure at the Agra Bear Rescue Facility, one could find it rather difficult to imagine the horrors that this sloth bear has faced in the past. In 2003, we were fortunate enough to have rescued a seven month old Amitabh from a group of poachers before they had the chance to trade him off to a Kalandar community in Uttar Pradesh. However, we were too late to save him from the brutal piercing of his muzzle.
Weak and half-starved and at the time of his rescue, we were devastated to find that in addition to having his tender muzzle pierced by a hot iron poker, he had also lost his eye-sight, possibly due to the abuse and ill-treatment he was exposed to at the hands of the poachers.
For the first few months after his arrival at the center, Amitabh was extremely timid and scared of being in a new environment. As he only weighed 25 kilograms, our veterinarians had to put him on a special diet packed with supplements and multivitamins to help him put on some healthy weight. Rehabilitation of visually impaired bears is always more challenging as they have to learn to rely purely on their sense of smell and hearing. With our dedicated team backing him up at every step of the way, today this 14 year old bear is enjoying his new life of freedom.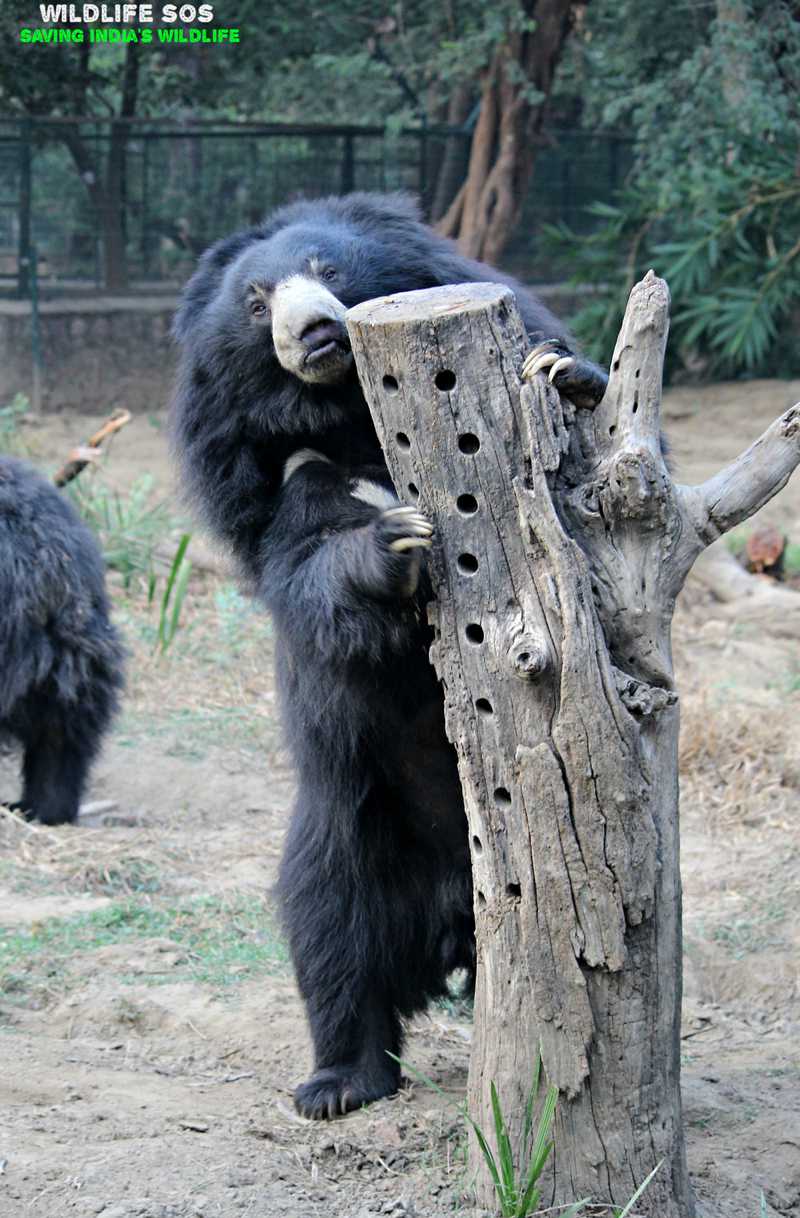 Amitabh is an ardent foodie and is particularly fond of eating porridge laced with honey and fruits such as pomegranates, coconuts and grapes. He shares a close bond with fellow bears Mangee and Bhoop Singh and has recently formed a warm friendship with Vishnu bear.
Despite being partially blind, Amitabh has not allowed his handicap to hold him back in any way. He is quite energetic and spends his day playing with structural enrichments, foraging for insect mounds and relishing honey logs. He enjoys playing in the pool during the hot summer days and can be seen munching on chunks of coconut while resting on his hammock.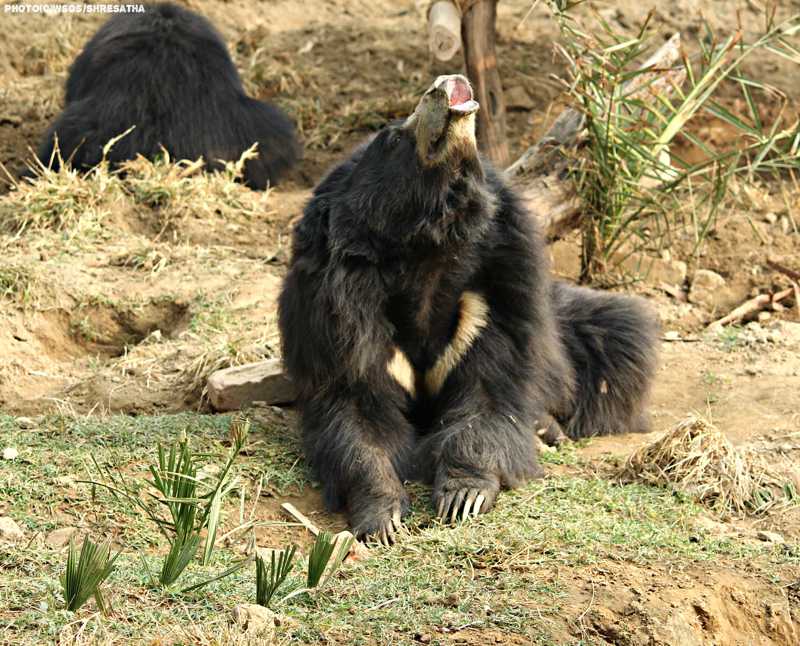 Like some of our more stubborn bears, Amitabh too needs to be gently coaxed by his keepers to go inside the weighing cage for routine weight checks. His recent health examination revealed that Amitabh was suffering from a liver disorder. He was undergoing treatment for the same and is now on the positive road to recovery.
We would like to thank you for helping us provide a safe and secure home for Amitabh and other rescued sloth bears just like him!