Spread across the forested terrains of Central India, Chhattisgarh contains a major part of the sloth bear population of the country.  In recent years, the state has witnessed an increase in incidents of man-animal conflicts, predominantly problems relating to sloth bears.
Animals like elephants, wild boar, nilgai and sloth bears often venture out to the remote villages on the periphery of protected forests and wildlife reserves due to growing pressure on their natural habitat. Such instances subsequently give rise to conflict situations wherein the lives of both man and animal are threatened. In 2016 alone, there were about 25 deaths (both bears and humans) that were reported across Chhattisgarh.
In an effort to overcome this growing challenge, the Forest Department reached out to Wildlife SOS and invited their team of experts to conduct a four day training workshop for their officers in Ambikapur and Raipur. The Wildlife SOS team was represented by Director Conservation Project- Baiju Raj, Yaduraj, Senior Wildlife Veterinary Officers- Dr. S. Ilayaraja & Dr. Yaduraj Khadpekar, Wildlife Biologists- M. Swaminathan & Pragati Suryawanshi and research assistant -Manoj Chaurasiya.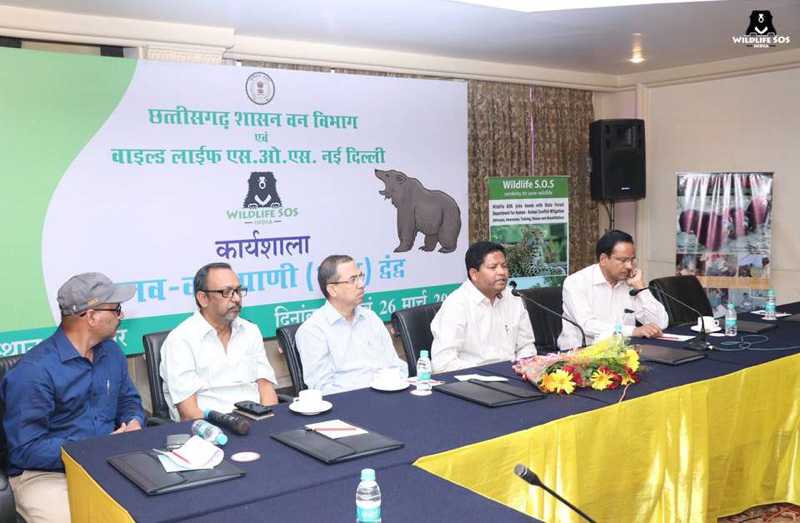 The workshop commenced with a brief presentation about the work done by Wildlife SOS to protect and conserve wildlife across India. The team then went on to address the reasons for increasing human-bear conflicts and various steps that need to be adopted in tackling and minimizing such incidents.  The forest officers too were keen on sharing their views and problems which they commonly faced during such operations and the need to develop effective communication skills in the field including working with communities living near wildlife habitats to sensitize them towards sloth bears.
The Wildlife SOS staff shared their technical expertise on drawing up response plans for conflict situations, conducting rescue operations, providing on-site first aid for animal injuries and carrying out treatment procedures. They also circulated a sloth bear distribution and conflict information data sheet with the officers to monitor the population of this indigenous bear species, whose survival in the wild is constantly threatened by habitat loss, depletion of prey base, poaching and conflict situations.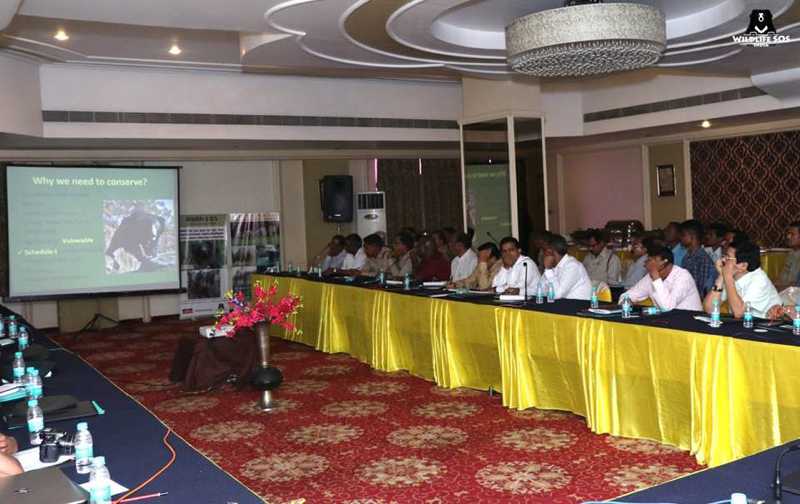 The workshop garnered a positive response from the Forest Department and the department was keen on adopting sustainable and alternative solutions to mitigating problems associated with human-bear conflict in the region.