Six year old Arifa was a victim of the 'dancing bear' trade, an illegal practice that was once prevalent across India. With no anesthesia, a red hot iron poker had been driven through her tender muzzle at a very young age and as part of the training process, Arifa would be beaten repeatedly and starved for days till she gave into the will of her masters.
Forced to walk the streets of rural Hyderabad with a coarse rope strung through the painful piercing, her Kalandar owners would tug at the rope to induce 'dancing' performances on demand to entertain the public. Arifa was rescued from this abusive and cruel life and brought to the Wildlife SOS Agra Bear Rescue Facility in 2006 and she hasn't looked back ever since.
Weighing approximately 118 kilograms, she is now one of the healthiest female bears under our care. A big foodie at heart, she relishes her meals without wasting a morsel of it and loves being treated to grapes, dates and coconuts. After having a hearty morning meal of honey laced porridge and boiled eggs, Arifa likes to catch up on a quick nap in her hammock.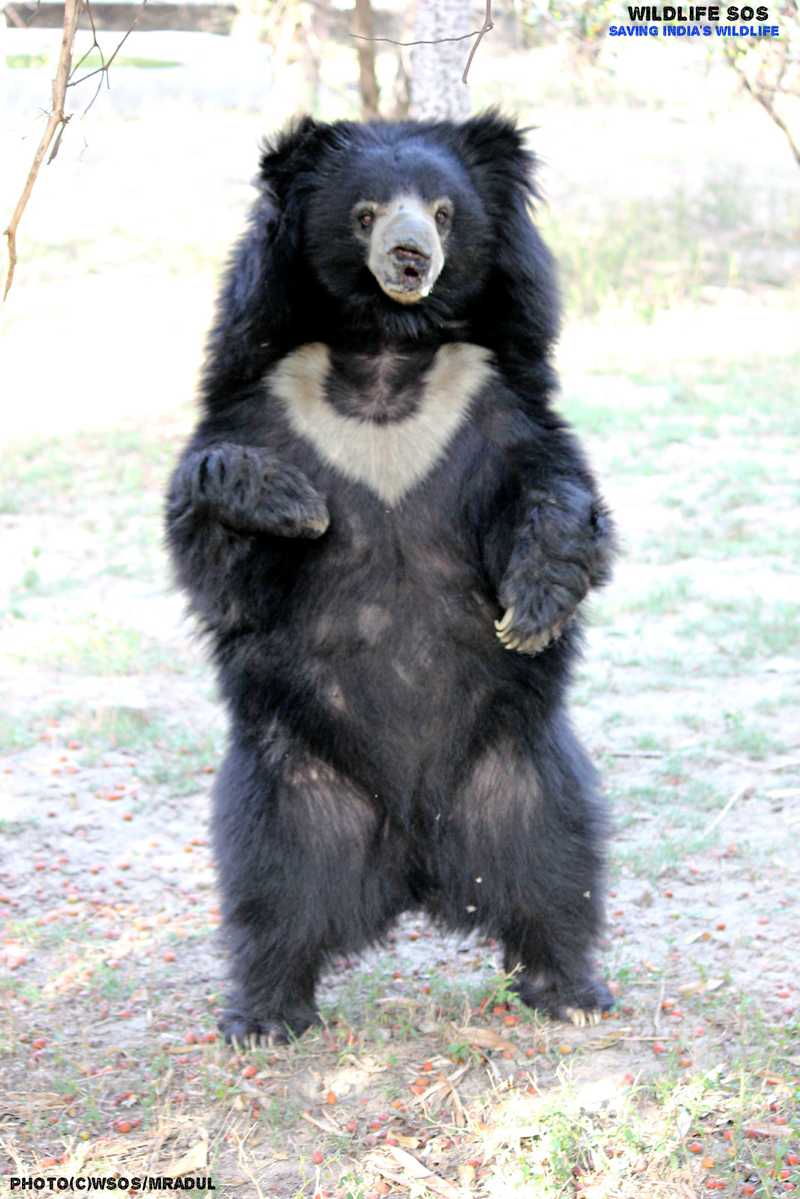 With her striking features and loving nature, it didn't take much for Arifa to win our hearts! Her keepers Rakesh and Kanhaiya describe her personality as sociable, and quite inquisitive. It is heartening to see that Arifa has found comfort in Alia and Begum whom she shares her enclosure with. They have helped each other overcome the horrors of their past and are now making the most of their new life.
One can often find them huddled together and taking long afternoon naps when they are not playing on the wooden structural enrichments and slurping on honey logs during the day. With summer slowly setting in at Agra, our bears are looking forward to accessing their pools again. Arifa enjoys cooling off by the pool by dipping her fore-limbs into the refreshing water.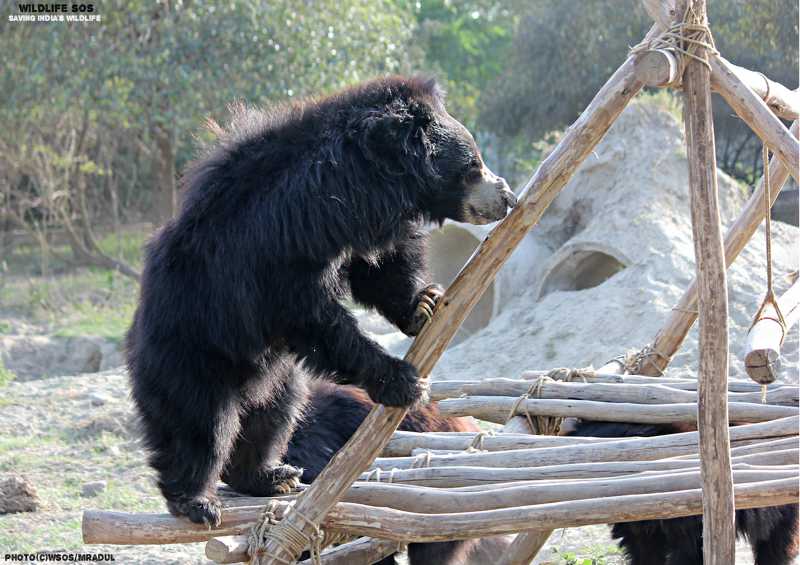 Arifa, like the rest of our rescued sloth bears, was fortunate to have been liberated from having to live the dreadful life of an abused 'dancing bear'. This has been possible only because of the support and generosity that you extend towards our animals and organization. Please consider becoming a monthly donor to help us continue providing these rescued Sloth bears a healthy and happy life by clicking HERE.