It has been nine years since the nightmare of brutality and exploitation has ended for Chingari. She was born to be a happy bear in the wild but ended up living a tortured life as a 'Dancing' bear instead. Her condition upon her rescue was heart wrenching; her teeth had been broken and infected and her tender muzzle had been brutally pierced by a hot iron poker. A coarse rope was pushed through the sore wound in an attempt to control and restrict her movement. It was difficult to fathom the pain she had been enduring all these years. We brought her home to the Agra Bear Rescue Facility, to give her a better life and Chingari hasn't looked back since then.
Our team of veterinarians and staff worked very hard to help heal Chingari's physical and emotional wounds. She was very apprehensive and scared initially and used to dig deep holes to try and escape out of the fence of her enclosure. Trust was slow to build but it did come eventually. It took years for Chingari to adapt to her new home, to get used to compassion, kindness and love. Today, this fifteen year old is a happy bear, with a grace that few can match.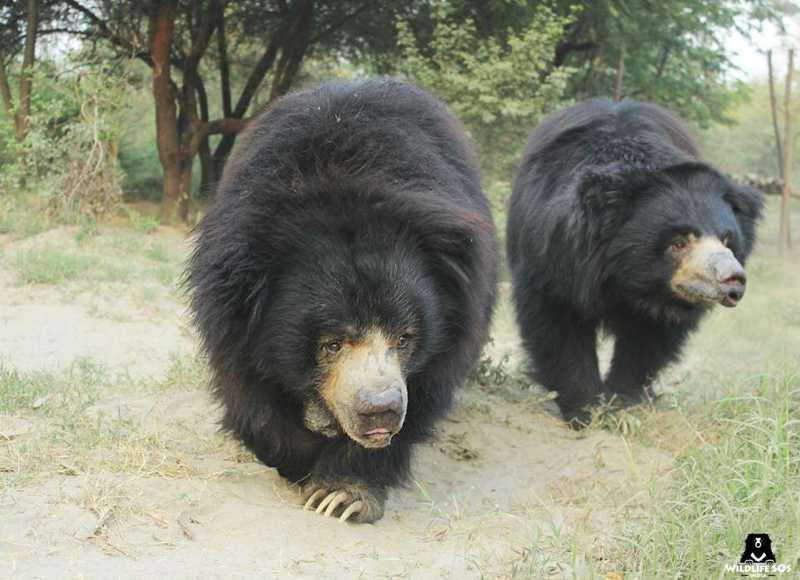 Chingari is still cautious in building friendships with other bears but does like interacting with them every now and then. She has recently become close to a male bear named Chandra and the two can be seen taking afternoon strolls around their enclosure and sharing watermelon treats. Her keepers Shivkumar and Bunty have an almost familial affection for her and pamper her as much as they possibly can. Even though Chingari is essentially shy by nature, she waits for them eagerly and loves it when they are around. Also she is an absolute foodie and relishes all kinds of treats that her keepers get for her. She also prefers sunny days to rains, and likes to laze around in the sun during winter afternoons.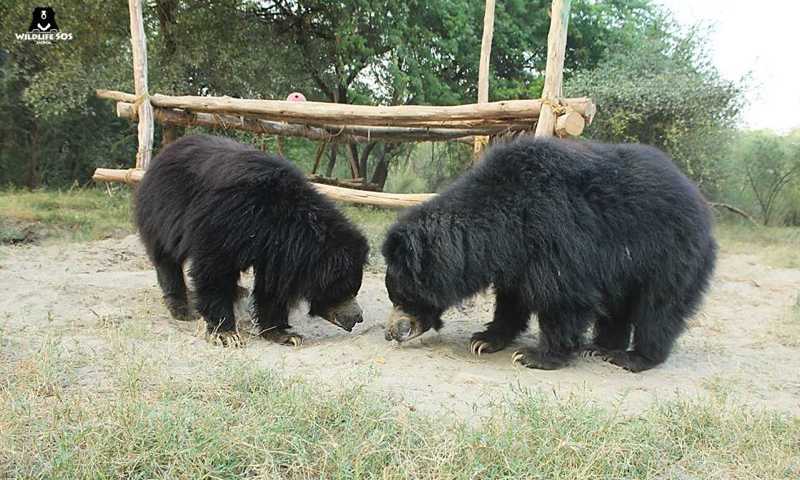 Chingari's recovery was a slow process but is now complete. Even her psychological scars have begun to fade. It gladdens our hearts to see her happy again. This could not have been possible without your unconditional love and support. Having you with us in this fight against animal abuse and cruelty gave us the courage to believe that nothing is impossible. All these stories are success stories because of your compassion and generosity. Thank you for making a difference!