15 years have passed since Mumtaz first arrived at the Agra Bear Rescue Facility (ABRF), and in this period, we have watched her grow from strength to strength. Her glossy black coat and stocky, powerful build are signs of a healthy, fit bear and she has overcome many hurdles to be who she is today. Over time she has developed into a calm and gentle bear that prefers the company of self above others. While she is close to another bear Manish, Mumtaz is a bit of a lone wolf, and rarely exits the closure of her den most days. When it is sunny enough for Mumtaz to amble out into her open enclosure, she makes her way straight to the single level platform, props herself at the top and falls asleep promptly. When she's not lazing around, Mumtaz loves playing with her honey logs and balls.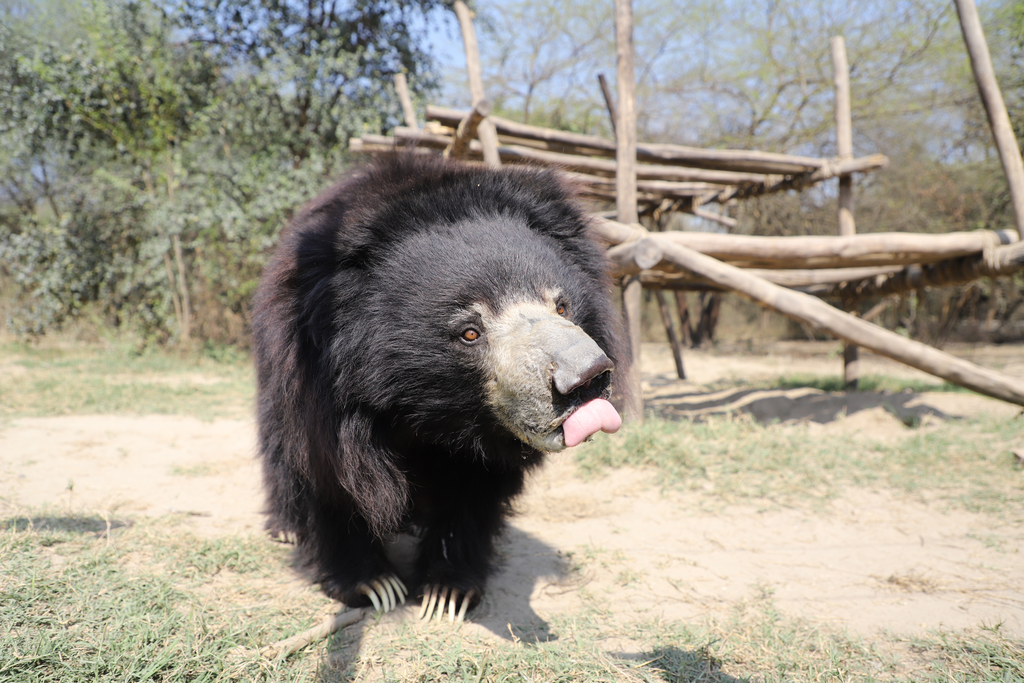 Our expert veterinarians have created a specialized program for senior bears at Wildlife SOS centres, and Mumtaz being 21 years old is eligible for the geriatric care program. While a sloth bear's life span in the wild is 20 years, extremely dedicated care can almost double the longevity of their lives in captivity. Older bears have different physical and emotional needs from that of their younger counterparts and those above the age of 16 are generally considered eligible for geriatric care at our rescue centres. The fields in Mumtaz's enclosure are regularly sprinkled with water to keep the ground soft and muddy, which makes it easier to walk on. She loves digging pits in the soft, loose mud and thoroughly rolling around in it while her keeper fills up the pits with hay. Mumtaz gets regular treats concealing essential nutrients and supplements to keep her strength up and puts all that energy into good use!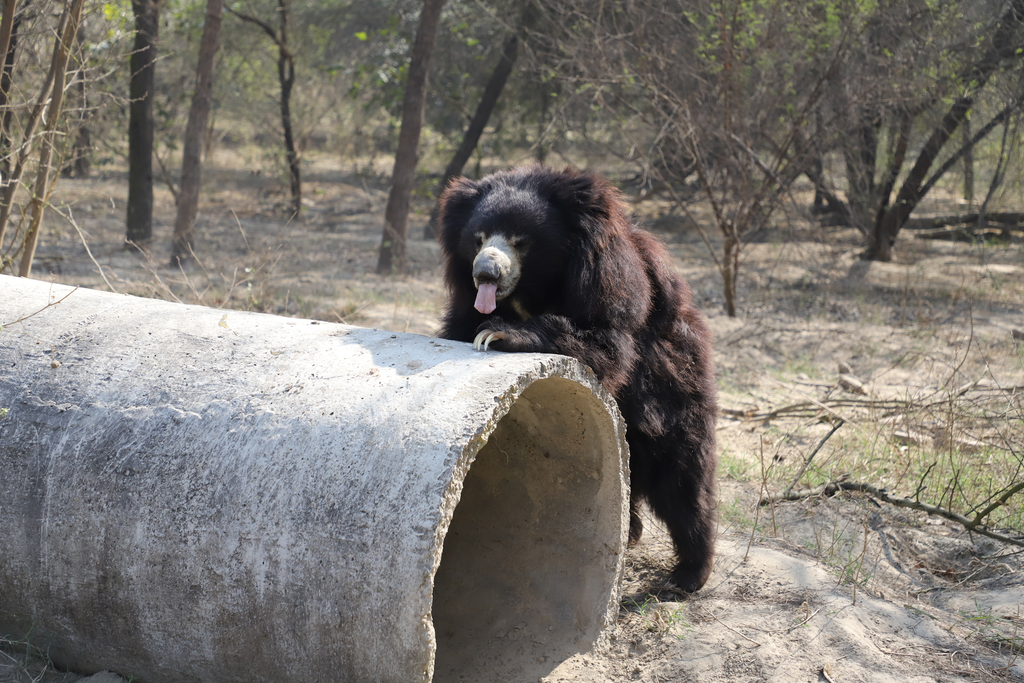 Today her life looks very different from what she was used to. For over 5 years, Mumtaz trudged the dusty streets of India performing as a 'dancing bear' for her Kalandar masters. Her delicate muzzle was pierced with a hot iron poker, and her teeth had been smashed in. A thick, coarse rope ran through the mutilated muzzle, every yank of the thread a painful reminder of her captivity. A thick iron ring was tightly strapped around her snout to keep her under control and prevent her from fighting back. For the longest time, Mumtaz knew of no other life and no other companions but those that surrounded her chaotic life. She could not express her fears or pain and the cycle of suffering continued day in and day out, until she was rescued and rehabilitated by Wildlife SOS.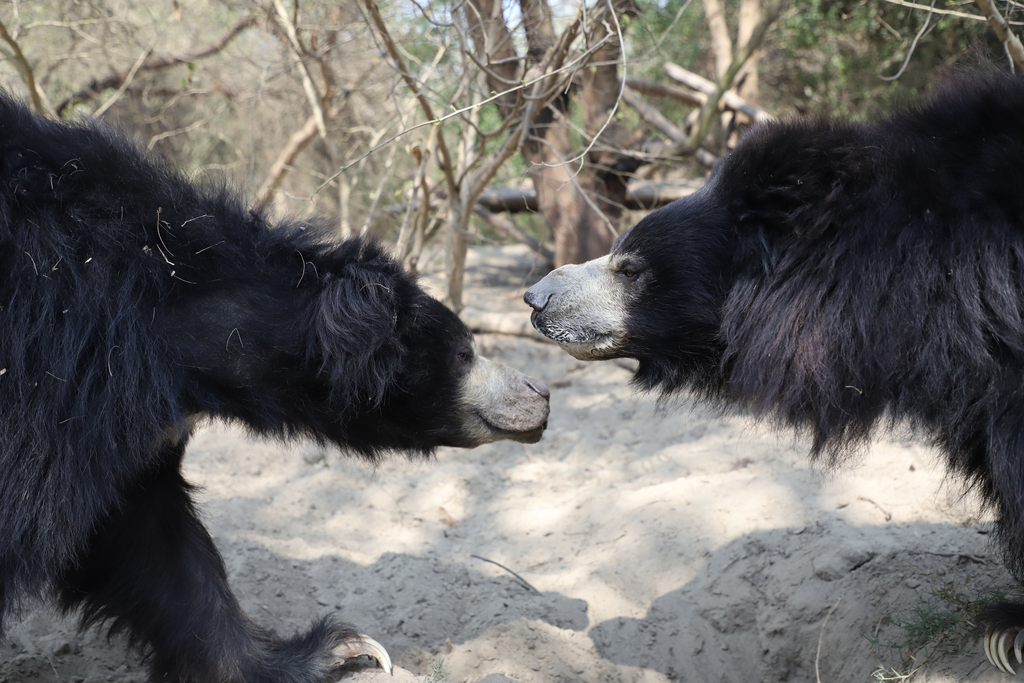 Her favourite food is honey laced milk porridge which can wake her up from the deepest of slumbers. As temperatures rise in north India, the halogen bulbs in her enclosure are being replaced with fans and water sprinkling coolers and her diet is changing to include more fruits. Mumtaz is eager for the oncoming of summer because that means longer days, more time to laze around and most importantly, the arrival of her favourite fruit, watermelon! Today she weighs a healthy 77 kilograms as of a couple of months ago and is in the pink of her health without any medical issues. She receives regular nutrient supplements and vitamins in her food to maintain her health.
It is lovely to be a part of Mumtaz's recovery and watch her progress by such strides.