The majestic demeanour of an elephant seldom remains the same once subjected to a lifetime of abuse and neglect; chained for hours at a stretch, subjected to cruel training methods and living in constant fear of being beaten and poked by a rusted iron ankush (bullhook) can be detrimental to their physical and mental well-being. Such is the story of most begging elephants that roam around pillar-to-post in India, with an overbearing weight of a carrier that seats the human who controls the elephant – such was the heart-breaking story of Kalpana.
A year ago, Kalpana was found tied to a tree, abandoned by her owner when escalating medical issues left her unable to work long hours. Scared and unsure of her surroundings, Kalpana was tethered by her hind legs to a tree branch in the dead of the night with no food or water. When our rescue team reached Kalpana, they were met with a heartbreaking sight of her standing on a pile of her own filth and swaying her head and body as a sign of distress.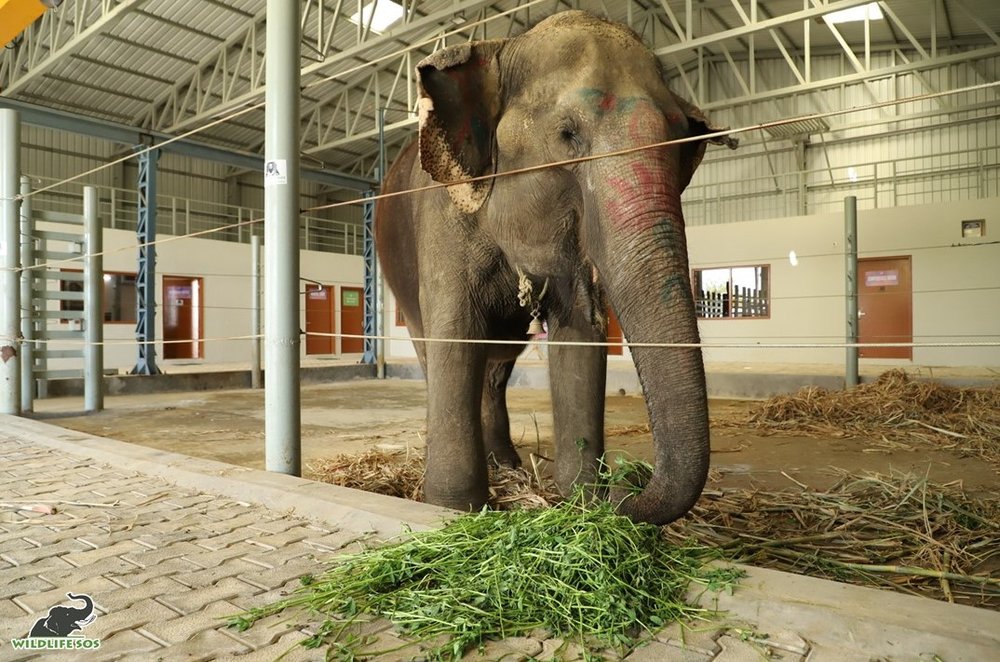 Her body hosted scars of a painful past and who would now begin her much-deserved journey home to freedom. Upon Kalpana's arrival at the Wildlife SOS Elephant Hospital, the veterinarians immediately rushed into action and she was guided to the Hospital treatment area where some shocking revelations came into play – Kalpana had absolutely no vision in one eye, her toenails were overgrown and covered in abscesses and she was suffering from severe osteoarthritis which gravely affected her front right leg. Needless to say, she was dehydrated and malnourished, showing signs of stereotypy and taking her time to get used to the new surroundings gradually.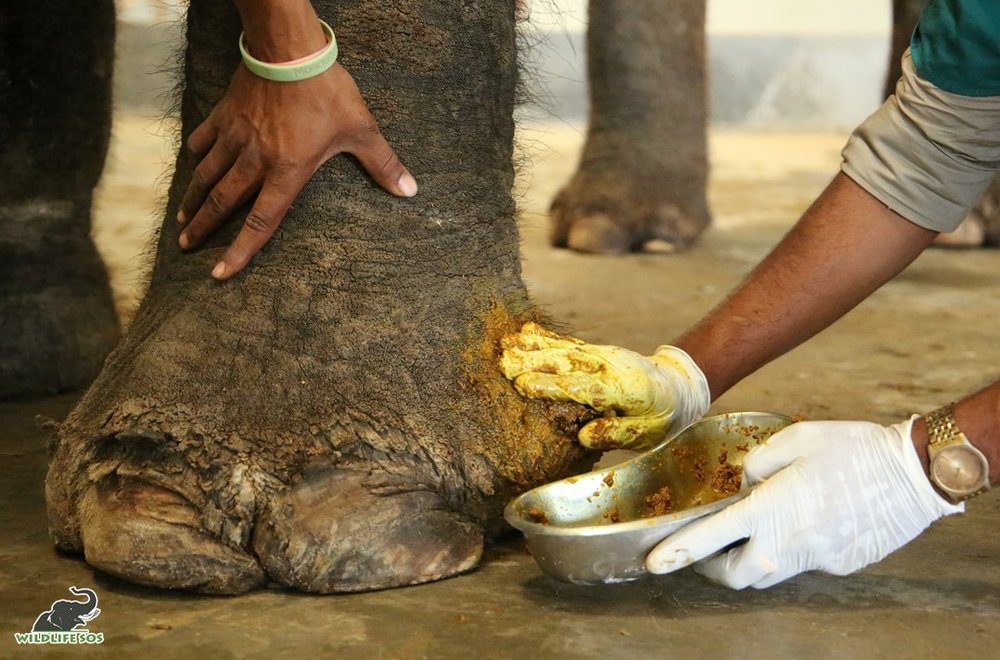 It took Kalpana almost a year, a properly charted diet for her nutrition needs, extensive laser therapy and the companionship of her friends Holly and Karma to reach a successful point of healing.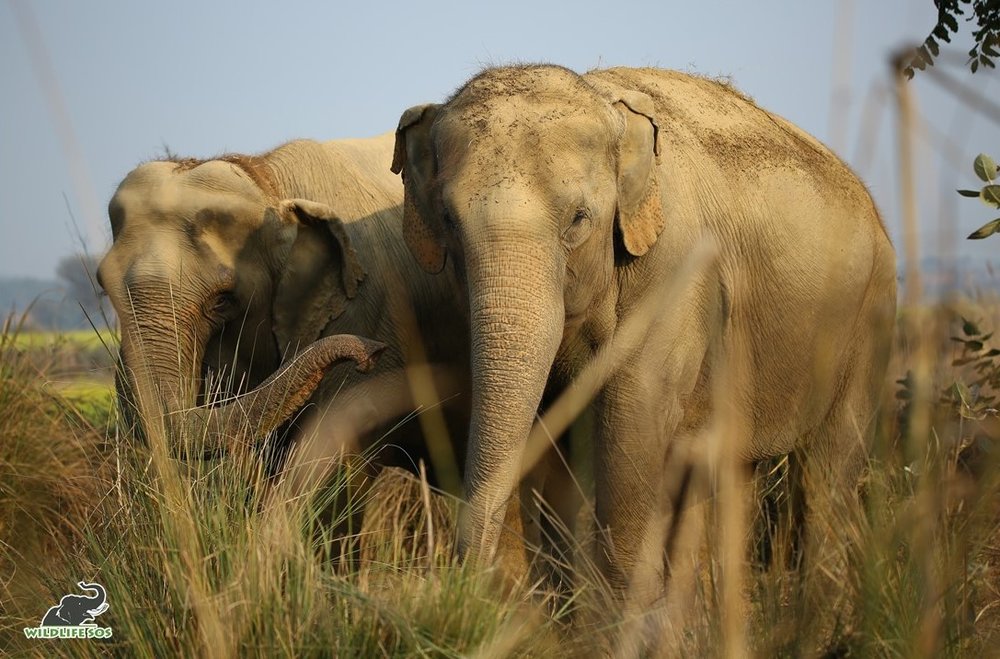 Today, as Kalpana completes one year at the Wildlife SOS Elephant Hospital's Field of Dreams, our hearts swell with pride on the journey that she has undertaken ever-so-bravely! Almost inseparable from her new found family, Kalpana has shown huge improvement both emotionally and physically. Companionship plays an important role in healing, especially for elephants who are social animals and form strong bonds in their herds. When kept away from social interactions, it takes a toll on their mental health as well. It is a delightful sight to behold for us all to watch the three spend time together munching on green fodder or relaxing in the pool.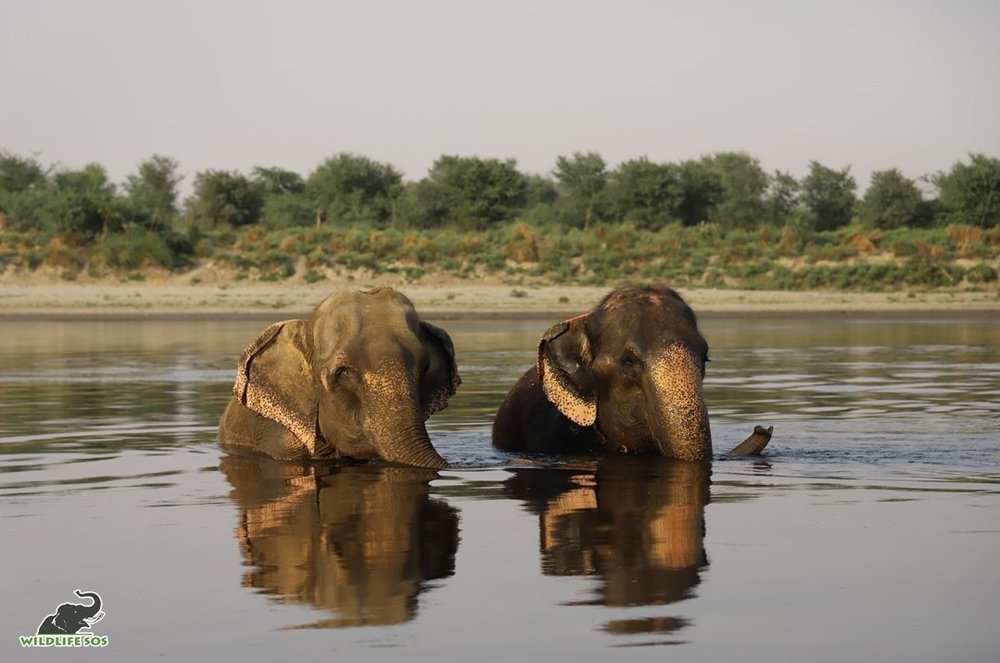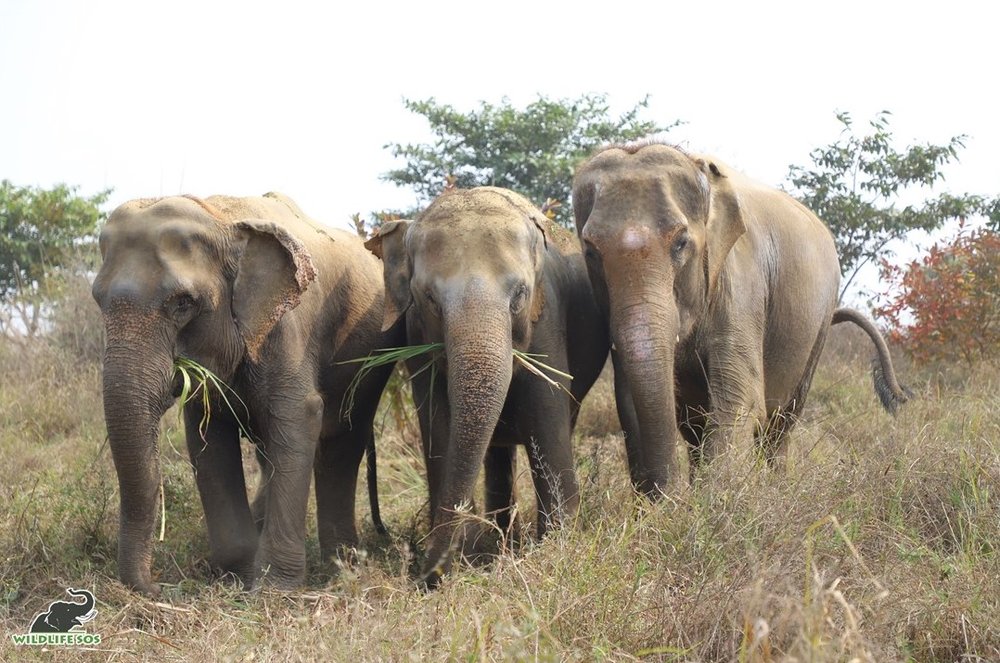 Presently, Kalpana is undergoing laser therapy sessions for her osteoarthritis, in particular, focus to her front leg that is the cause for most of her pain. Her toenail abscess is regularly cleaned and dressed with antiseptic ointment as well as an anti-inflammatory ointment. She is given oral anti-inflammatory medicines in her cooked concentrate which is made of ragi, ginger, garlic, turmeric and other delicious condiments that help boost immunity. Kalpana munches on a healthy diet of green fodder and sugarcanes, along with cabbage, beetroot, jackfruits as well as watermelons.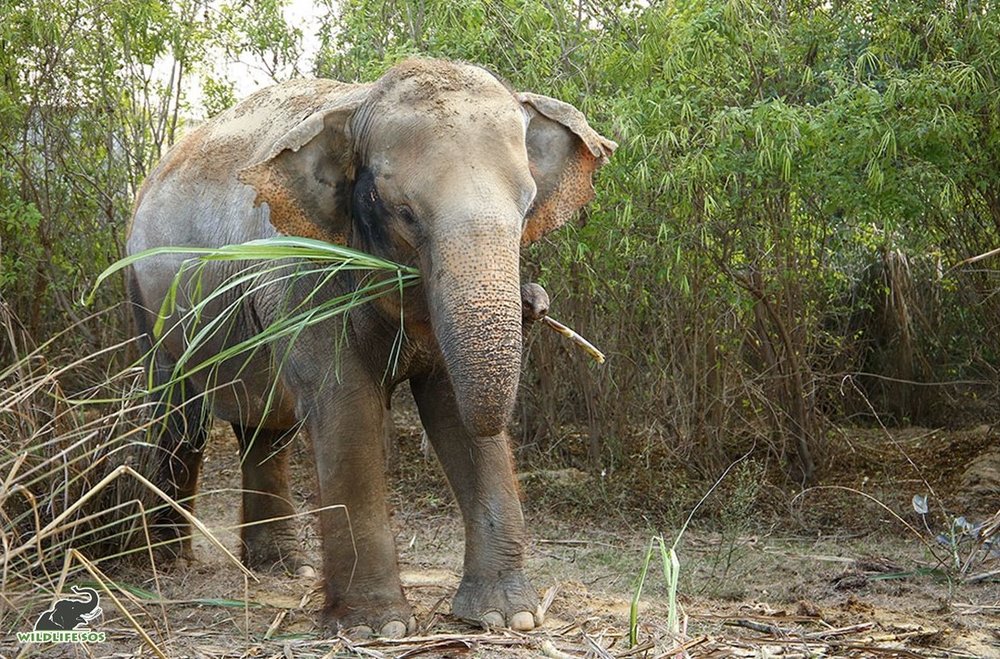 A huge part of Kalpana's healing can be accredited to Holly's support and companionship as both the elephants are never apart. Holly's complete loss of eyesight has led Kalpana to take on the mantle of being a guide for Holly. Never the first one in, Kalpana only chooses to go inside the pool in their enclosure when Holly goes inside and carefully hovers near Holly when she takes a nap in the pool. For Kalpana, these pool sessions also serve a therapeutic purpose as the buoyancy of the water helps take the weight off the strained limbs and gives huge relief to her exhausted limbs.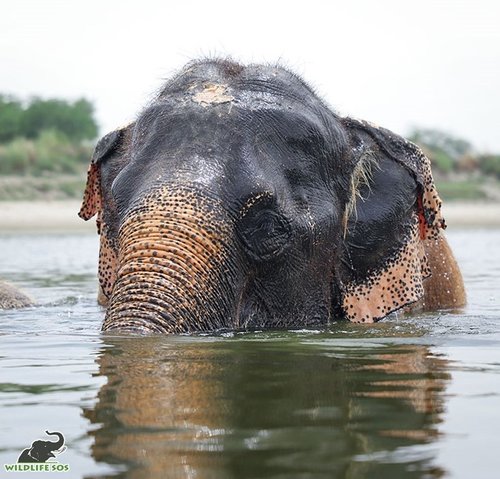 For Kalpana's first rescue anniversary, our staff and elephants caregivers organised a special cake for her made of cooked concentrate and decorated with watermelon chunks, on a platter of green fodder, accompanied by small chunks of melons, jackfruit and papaya! Kalpana's reaction and her excited trumpets showed us all that we need to know on how delightful she felt munching on her delicious treat platter!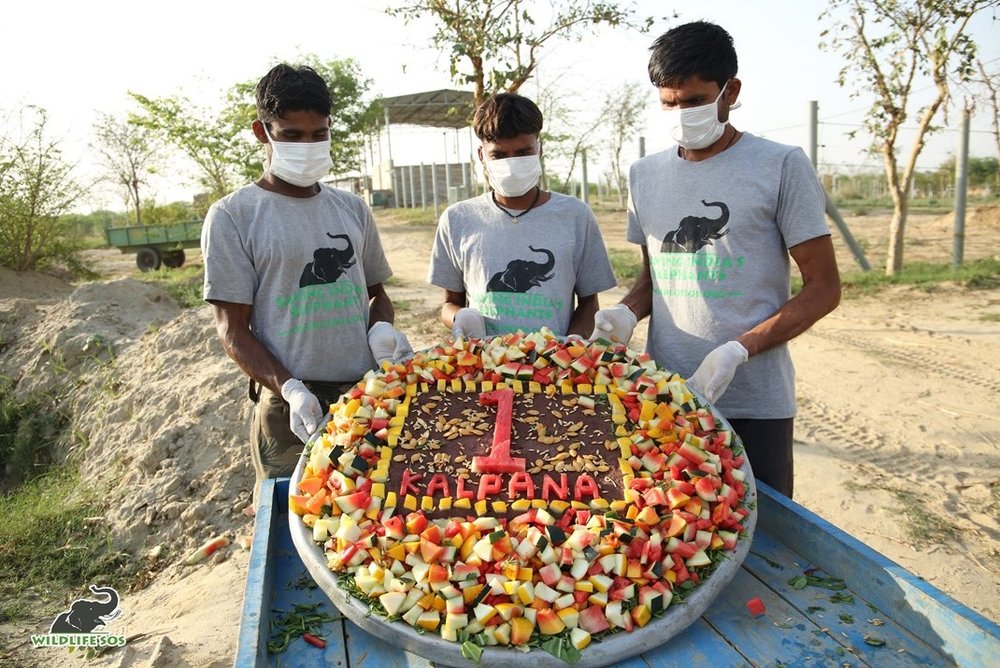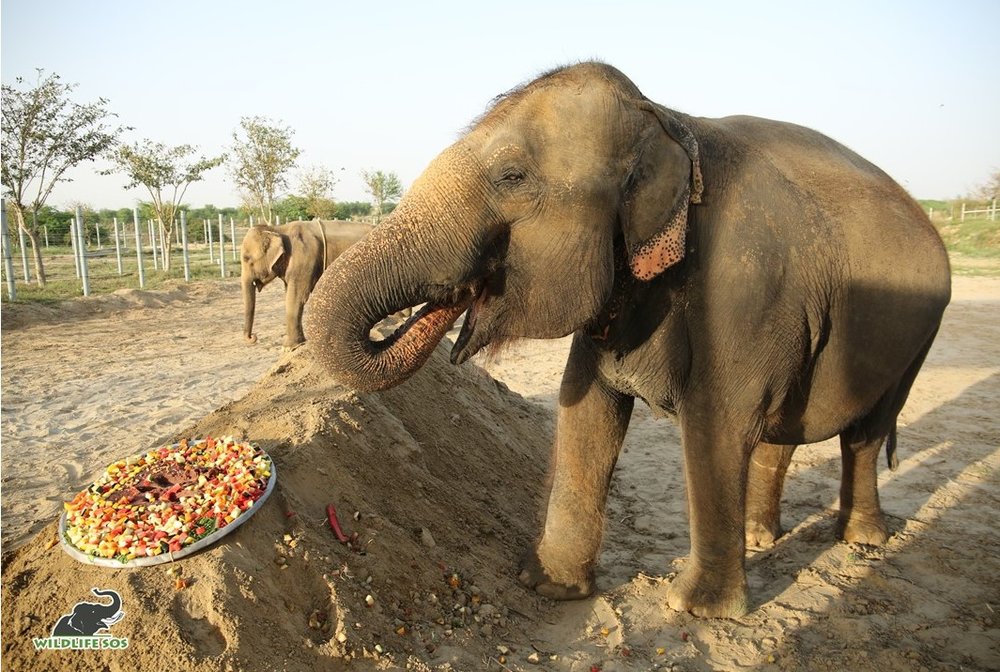 In these troubled times, when the world finds itself amidst a global pandemic growing severe by the minute and challenging life as we know it, a story like Kalpana's stands as a true source of inspiration, strength and perseverance. How Kalpana showed bravery and emerged victorious from her brutalising past, surrounded by her companions and the people who love and care for her. Kalpana's rescue story shows us the vile side of humanity and how she was abandoned in the middle of nowhere with nobody around, had the Wildlife SOS Rescue team not reached the location on time.
Experience Kalpana's brave story and be a part of her year-long journey in a first-of-its-kind elephant rescue ever covered on national television, by tuning into India's Jungle Heroes on National Geographic Wild on 10th April 2020 at 9 pm (IST)! Tag @wildlifesos #refusetoride and let us know if you would like to visit the Wildlife SOS Elephant Hospital to meet Kalpana or make a donation for Kalpana in order to allow us to continue to provide lifelong care for her!