In celebration of the International Day for Biological Diversity, Team Wildlife SOS hosted events throughout their centres in India. Although the genesis of the organization was prompted by our initial efforts to eradicate the dancing bear practice, we also choose to expand our resources towards protecting the biodiversity of India.
In 2006 Wildlife SOS purchased 40 acres of land in the Ramdurga Valley, in Koppal, to create a wildlife corridor that would help connect these vulnerable lands to the forest reserves surrounding them. After consulting with a horticulturist the team chose a variety of trees to plant within the area, which would be beneficial in creating a balanced ecosystem. The changes that have taken place since then have been incredible to see. Many animals such as leopards, jackals, larks, francolins, butterflies, etc., were spotted within the rehabilitated land. The area's biodiversity exponentially increased due to careful planning that took place. Now, an on-site team works to maintain the land through additional plantings, weeding, and watering.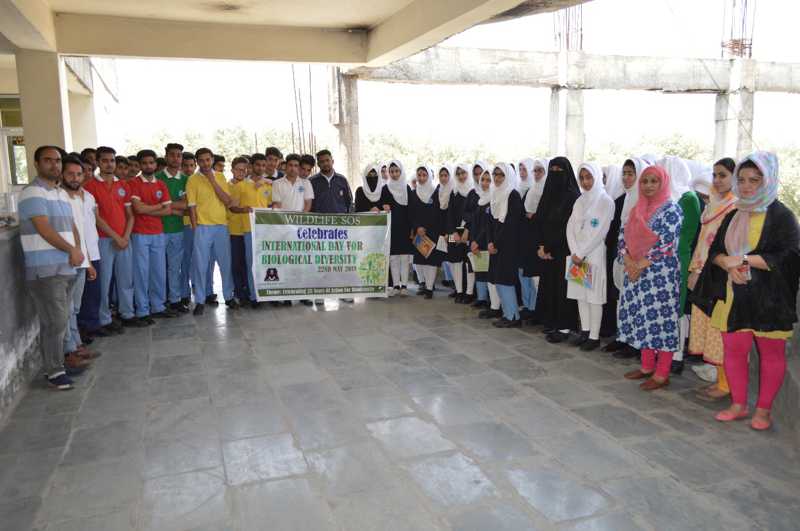 To celebrate biodiversity the Bannerghatta Bear Rescue Centre (BBRC), Manikdoh Leopard Rescue Centre (MLRC), and the Wildlife SOS bear rescue centres in Kashmir held events in an effort to increase awareness in the local areas.
At BBRC, Dell EMC continues its long-term partnership with us by sending a group of employees for a day of volunteering. The group of fourteen individuals helped by making food enrichments for the bears, as well as constructing structures for them to play on. The team also took part in a cleaning initiative of the natural area and the ponds. Subsequently, they were enthusiastic when told that they would be able to assist during the bears' feeding time!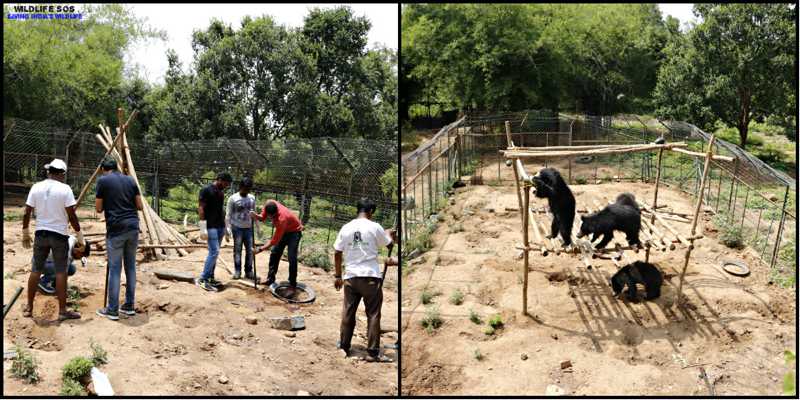 Aaliya Mir, Wildlife SOS education officer for the Kashmir centres, visited two government-run colleges near the Dachigam Rescue Centre. A class full of students attentively listened to the lecturers and Aaliya who elaborated on the diversity of the wildlife in India. This was an informative gathering for the pupils that were present. Many asked questions regarding the importance of maintaining biodiversity in the region.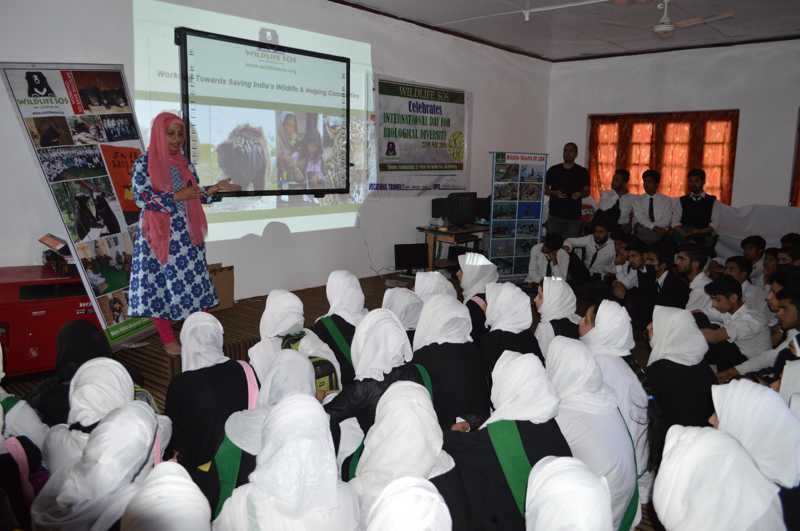 Moreover Dr. Ajay, senior wildlife veterinary officer at Wildlife SOS, met with the sarpanch (village head) of various villages in the surrounding area of MLRC. Much of this time was spent speaking about various ways the surrounding communities can minimize human-leopard conflicts. Our teams in this area have found that these awareness events have helped minimize these conflicts, what were once common occurrences for these villagers.
Biological Diversity Day was a great way for our teams to mobilize and spread awareness about the beautiful fauna and flora that is present in India. We, at Wildlife SOS, are always excited to spread the message about conserving wild lands and animals!