For Kuber, 2016 had been a difficult year. His health started deteriorating in February, when he started to lose appetite and weight and developed muscular incoordination in the right side of his body. In March, he was diagnosed with Tuberculosis. Subsequent treatments had failed to improve his condition and an MRI and a CT scan was conducted to find out the cause. The MRI scan showed that Kuber had suffered a Brain Hemorrhage which had affected the left side of his brain and was responsible for the muscular incoordination in the right side of his body. The news had left everyone worried and devastated. What followed was months of intensive care and treatment for our beloved bear and no stone was left unturned to help him recover. Kuber and his brother Nakul were rescued as cubs and had been brought up at Bannerghatta Bear Rescue Centre at Karnataka.
Kuber and Nakul are now five years old and everyone's darlings. Kuber is a happy, sociable and playful bear and it broke our hearts to think about the suffering he was going through. The Veterinary team under Dr. Arun A. Sha laid out a roadmap for his treatment in the coming months which was multipronged approach towards dealing with his multiple health issues and consisted of administrations of antibiotics, multivitamins and physiotherapy. His physiotherapy sessions comprised of 2-3 hours of regular infrared lamp therapy, flexion, extension, rotation and leg massages with liniments. Short walks and climbing were encouraged using dates and honey as treats to reward him.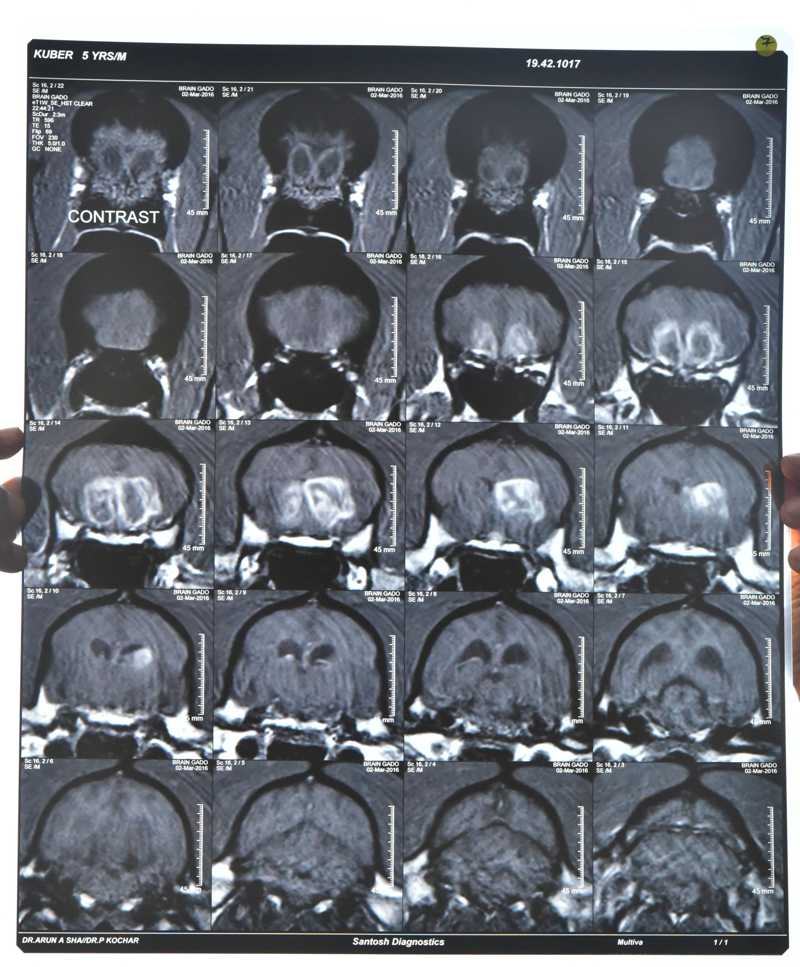 Over the next few months Kuber's health started showing considerable improvement. His muscle coordination improved and his appetite increased. His movement range has improved dramatically, though dragging and knuckling of hind limbs still persists. He is now able to dig and use the structural enrichments all by himself and is accessing the socialization area. Kuber's ability to find buried food and treats reflects his improved olfaction (sense of smell). The vision in his right eye is almost normal again and he is exhibiting Menace Reflex and Pupillary Light Reflex [reflexes he had lost post stroke]. Moreover, he is showing some inclination to turn from his right side, something he was unable to do a month ago.
Wanting to ascertain the extent of his recovery, Wildlife SOS Veterinary Director Dr. Arun. A.  Sha decided to do a second scan.  The scan brought great news for our entire veterinary team as Kuber's cerebral lesions have healed about ninety percent and he is expected to make a complete recovery. His tuberculosis is also getting cured and our beloved Kuber bear will hopefully be back to mischief very soon.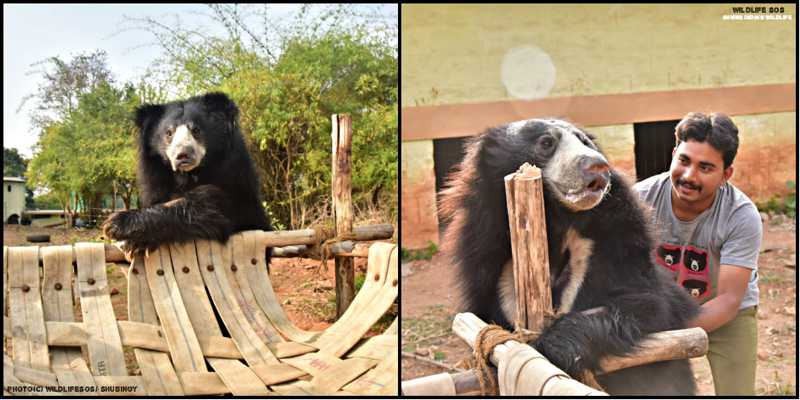 The Wildlife SOS team is delighted and relieved to know about Kuber's amazing recovery and is also very grateful to Santosh Diagnostic and Scan Centre for allowing us to use their centre for the scans. Their compassion and cooperation has been invaluable to us. Even though, Kuber is expected to recover fully in the coming months, certain precautions have to be taken to ensure his welfare. His diet is carefully monitored and he is currently not being allowed to play with other bears as he is still weak and might get unwittingly injured by other bears in their playfulness. We cannot wait to see Kuber gain back his strength and vigor and reunite with his brother and friends.