In an all too familiar scenario in India, that sheds light on the dangers of open wells in villages near forests, the life of another innocent animal was claimed by this growing threat to wildlife in Maharashtra.
Earlier this week, a female leopard ventured into Borwadi village located on the outskirts of Junnar leaving behind her safe hiding spot, nestled in the tall and dense sugarcane fields bordering the forest. Pregnant and famished, she made her way to the nearest settlement in search of an easy prey such as a chicken or a goat. With little forest cover left for foraging, hiding and to live in, female leopards find the tall dense, sugarcane fields in Maharashtra a suitable shelter for giving birth and rearing their cubs.
A slight misstep and the young feline was sent tumbling into a 40 foot deep well, leaving her to fight for her life as she struggled to keep herself from drowning in the water. It was only hours later that a farmer heard her desperate cries and being no stranger to similar incidents around the area, immediately informed the Forest Department and our team at the Manikdoh Leopard Rescue Center in Junnar.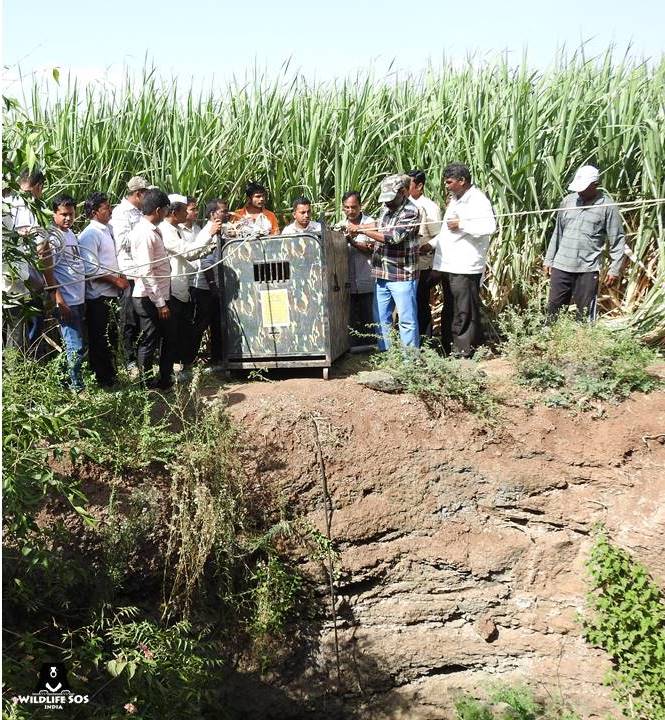 A three member rescue team led by Dr. Ajay Deshmukh rushed to the location. As time was quickly running out, a rescue strategy had to be set in motion almost immediately. A motor pump pipe was lowered into the well to help the terrified leopard stay afloat while they prepared to lower a trap cage all the way down. Realizing that it was her only change at survival, her reflexes kicked in and the leopard clambered into the trap cage. Once safely inside the cage, the traumatized animal was successfully lifted out of the well thus escaping a near-death situation.
As she was in trauma, our team brought her to the rescue center and after an initial medical check-up, was kept in an undisturbed location to calm her down. However, by late evening she collapsed and passed away, despite our best efforts. Post mortem examination revealed that the leopard had succumbed to excessive internal bleeding caused by injuries that were sustained during her struggle to stay afloat inside the well.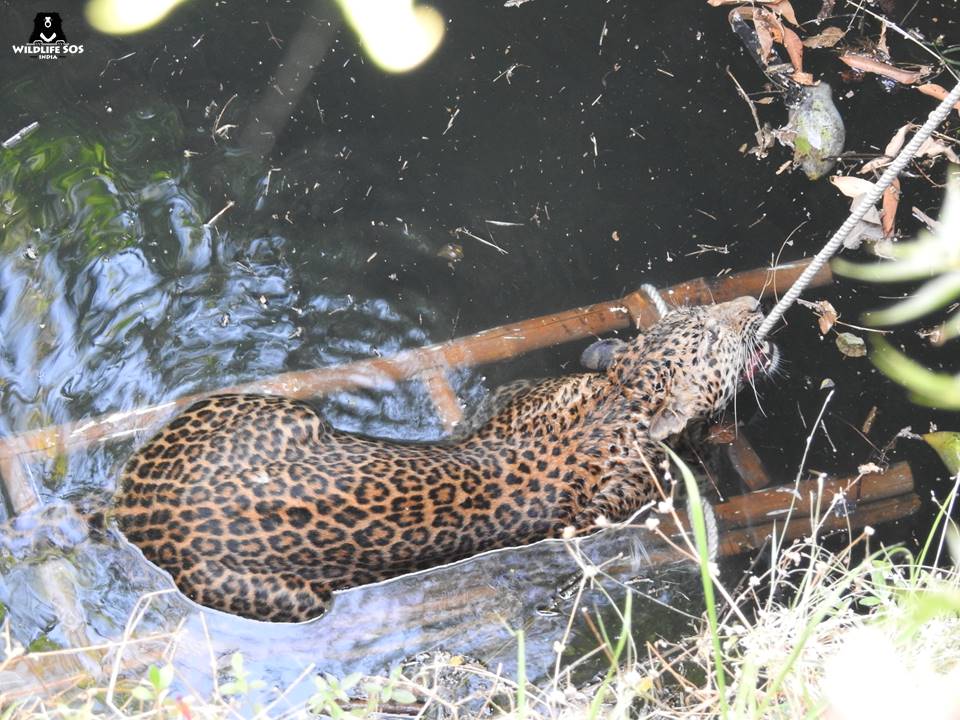 This is one of the hundreds of leopards that are killed by open wells in Maharashtra. In the last decade around 1,500 animals, including leopards, jackals, civets, jungle cats, wolves and hyenas, have reportedly died after accidentally falling into open wells across the state.
Several instances of wild animals falling into wells have also been reported over the last few years in several others in states like Madhya Pradesh, Karnataka and Assam. Such cases have been increasing in the recent years and the main reason behind this appears to be the lack of proper covers and fencing around these wells.
Join our cause and make a difference by signing our ongoing petition asking concerned authorities to fence areas around open wells or cover them so that the lives of many innocent animals and people can be saved here; http://bit.ly/2rbr7Kl