India is a country of 1.3 billion people and with its rapidly increasing density of people per square kilometer typically accompanied by fast paced industrial and infrastructural development, the country's forests and natural resources is under immense pressure and threat.
In a conscious effort to honor our diverse but fast disappearing natural heritage and to encourage positive environmental action, every year on 5th June, we join hands with the rest of the world to celebrate World Environment Day.  This year's theme is "Connecting People to Nature'' – inspiring us to be one with nature by heading outdoors in a bid to show people the importance of protecting and preserving it for future generations.
Keeping with the theme, the Wildlife SOS team at the Bannerghatta Bear Rescue Center came together with Bannerghatta Biological Park to celebrate World Environment Week in Bangalore. They wanted to spread a conscious message by conducting awareness building activities, thereby encouraging people to appreciate and preserve our diverse wildlife species and their natural habitats.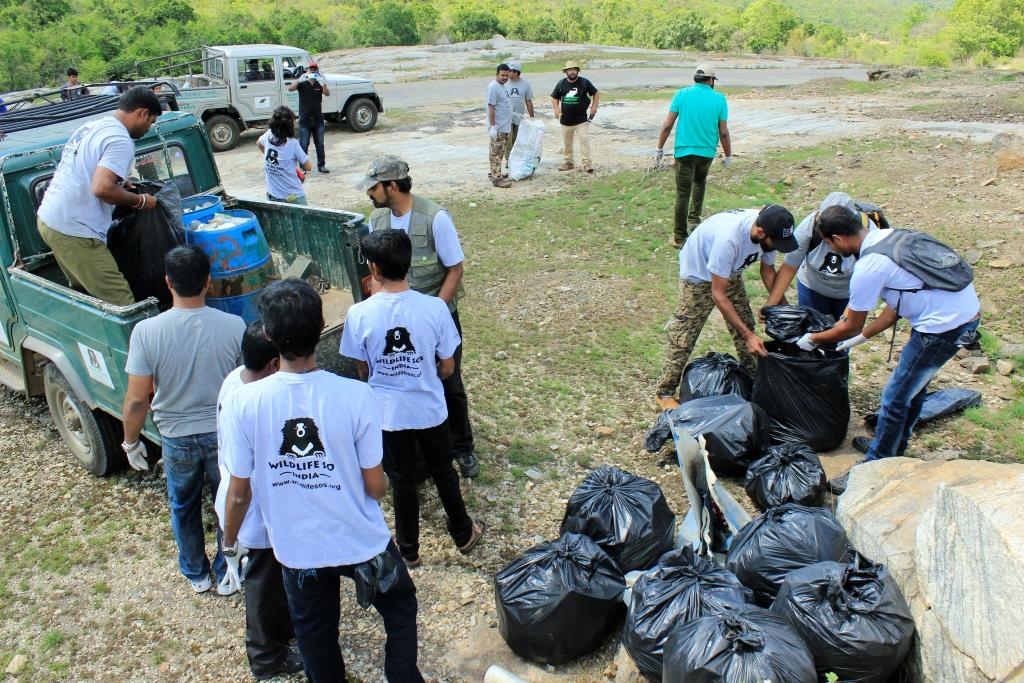 The week-long event kicked off with a cleanliness drive where 25 volunteers got together with the Wildlife SOS staff at the Bannerghatta National Park. This was followed by a skit performed by the bear keepers and the volunteers even came up with slogans and quotes on the importance of environmental conservation. On the second day Wildlife SOS Director-Wildlife Veterinary Operations Dr, Arun A Sha and Director of Veterinary Services (BBP) Dr. Sujay Suresh conducted a brief workshop on conservation awareness and human wildlife conflict mitigation.  The third day saw a small group of DELL employees volunteering at BBRC. They spend the day building enrichments and digging up ponds for our rescued sloth bears, painting and managing the fences outside the center and weeding and clearing out the premises.
The team also celebrated National Animal Rights Day with students from Gubbachi Learning Community, an organisation that helps reintegrate migrant out of school children into the public education system. Over the next two days we conducted tree planation drives in and around Bannerghatta Biological Park. This was followed by a conservation awareness workshop for employees at Wipro Ltd. The event will conclude with the Wildlife SOS staff conducting awareness programs across local schools.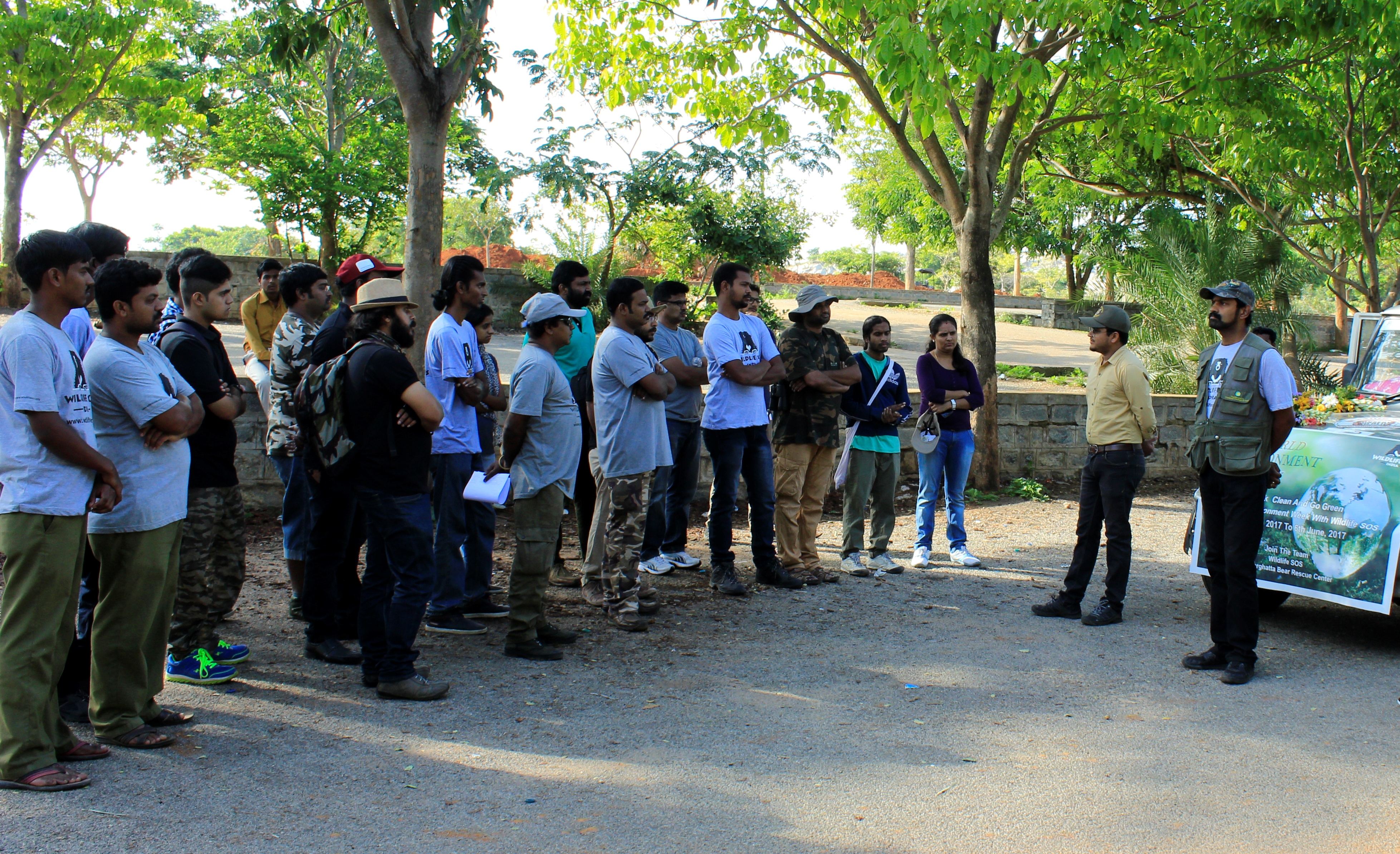 Meanwhile, the multi-national conglomerate Larsen & Toubro Construction invited our Co-founder Kartick Satyanarayan to be the Chief Guest during their World Environment Day celebration. He spoke about conservation ethics and the work done by Wildlife SOS to protect and conserve wildlife across India. He also stressed on the significance of the unbreakable bond between human beings and nature, where damage to one will undeniably have its repercussions for the other. We were delighted to receive a wonderful response from the audience who were keen on stepping up and making a difference.
Through our awareness and out-reach programs, we aim to evoke a sense of compassion within the public, especially the younger generations to have a more sensitized understanding of the environment and to inspire people to take active participation in working to improve and protect it.