The month of February ended on a sad note for the Wildlife SOS family, as we suffered an unexpected loss in the form of our young bear Lenzolita.  A little over 5 years of age, this amiable little sloth bear lost her fight against severe pulmonary Tuberculosis. Lovingly called "Lino" by the keepers, Lenzolita had managed to conquer our hearts during her time with us.
This is the story of Lenzolita's journey with Wildlife SOS, a place where she truly blossomed.
In 2011, Lenzolita and four other sloth bear cubs were rescued by Wildlife SOS, during an anti-poaching raid in Banka, Bihar. At the time of her rescue, she was terribly undernourished and weighed a mere 38 kilos.  Like most of our rescued sloth bears, her canines were smashed leading to mouth ulcerations, her muzzle was pierced by a hot iron poker and a rough rope was pushed through the raw wound.
She was immediately taken to the Agra Bear Rescue Facility, where she was given the necessary treatment for her wounds and was put on a nutritious diet comprising of fruits and high protein cereals, to help her gain a healthy amount of weight.Scared and wary of her new surroundings, our vets and staff had to make a lot of effort to gain Lenzolita's trust and affection. Little by little she grew to understand that she was in a safe and secure environment where she could interact with other bears and simply be herself.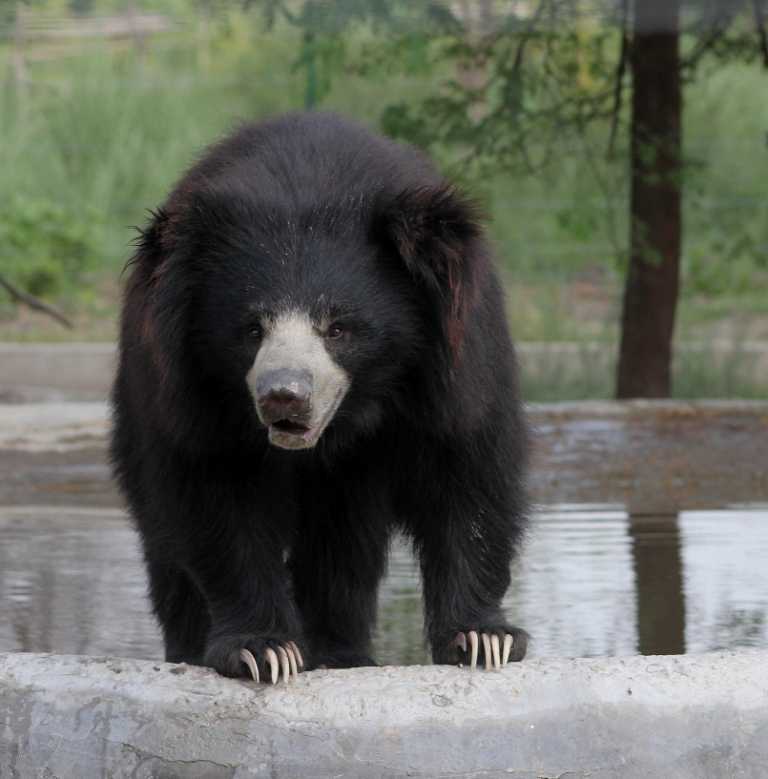 In the last 5 years, Lenzolita had grown up to be one of the most energetic and happy bears in the facility. She had recovered from her traumatic past and embraced the life of an emancipated sloth bear.
Being a big foodie, she would always look forward to her meals and was particularly fond of watermelons and pomegranates. She always looked forward to visits from her keeper as he loved pampering her and would bring her delicious treats and honey logs. Lenzolita enjoyed taking peaceful strolls in the forested patches of her free range enclosure with her best friend Valmiki bear and together they would dig up mud pits where they would enjoy their afternoon naps. When she wasn't spending time with the other bears, she would play with her favourite enrichment ball filled with groundnuts or go about climbing trees and would often be seen resting on them.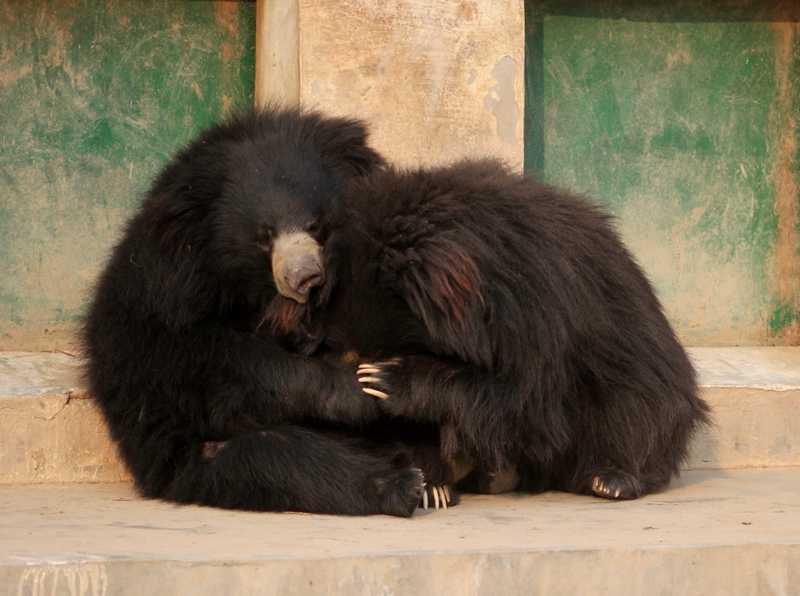 Unfortunately, a month ago Lenzolita started showing signs of weakness and significant loss of appetite which greatly alarmed our staff and she was immediately taken in for a detailed preliminary medical examination. The results revealed that there were pus filled calcified nodules in her lung lobes, thus confirming the presence of Tuberculosis of a particularly virulent kind, resistant to antibiotics. She was undergoing intensive treatment but showed no sign of improvement and her condition continued to deteriorate steadily until she silently passed away in the wee hours of the night in the last week of February with her loyal keeper and vet by her side.
Taken from us far too soon, we are deeply saddened by her early demise but we take comfort in knowing that she was able to live a good and happy life at the Agra Bear Rescue facility, a place where she was loved and cherished by both her bear and human companions.