Historically, leopards, antelopes, jackals have inhabited the landscape of Delhi. Over hundreds of years the Aravalli Range that enters Delhi from Gurgaon and terminates on the eastern borders at Yamuna River has been their natural habitat. They have cohabited the forest fringes in close proximity to humans. Till even 30 years ago, the Aravalli has been home to the city's wildlife. They have adapted to habitat modification and have grown dependent on easily available prey such as dogs, cattle or other domestic animals. They even navigate through the same roads and pathways that are tread by thousands of people during the day.
Ever since the 1970s, Delhi has seen unmitigated encroachment, habitat destruction and a boom in the mining and construction industry. The city's wildlife has either disappeared or found other ways to survive, which means many a times these 'urban wild animals' are found in homes and offices and create furore and fear amongst people.
Public and private transport, rapidly increasing roads, highways, metro tunnels and underpasses have drastically displaced several other -animals. Rodents, frogs and snakes that till recently lived in their natural burrows — now inhabit networks of underground drainages like sewers. Niglais (Blue bulls) were a common sight in Noida along the Noida-Dadri road till the 1980s. With the construction boom – their sighting is quite rare now. Many species of ants, vermin and birds (particularly the common sparrow and cuckoos) once a part of people's everyday living have disappeared similarly. Before entering Delhi, the Yamuna River is home to turtles, different species of fish, crocodiles, water snakes and aquatic plants and algae. Owing to Delhi's industrial and domestic effluents and bilge, the river starts to die upon entering Delhi at its northern borders. Except during -heavy monsoons, it flows as a large effluents-drain with no aquatic life. Most of the ponds and lakes have been filled up and encroached upon by humans. Like animals, birds and vermin, aquatic life in the city has practically disappeared.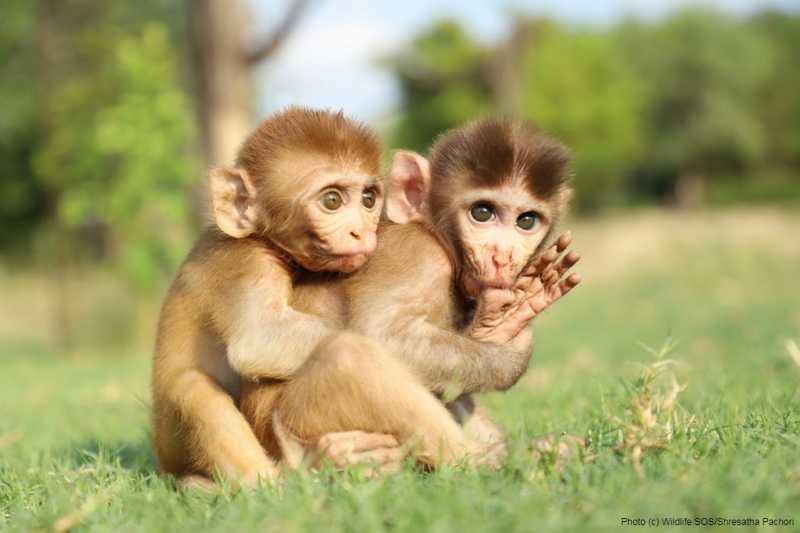 To help mitigate man-animal conflict situations – Wildlife SOS started – a 24 hour animal rescue hotline in the Delhi National Capital Region (NCR), nearly two decades ago. The city's Police Control Room, Administration Department and Forest Department know that they can count on Wildlife SOS to respond efficiently and safely to calls for help and so they also divert any Wildlife Rescue calls they receive to our team in these respective cities.
According to Delhi Government's Statistical Abstract 2016, the overall population density of Delhi now stands at 11,320 persons per square kilometre. It is higher as compared to other States and Union Territories. With an area of 1,483 square kilometres and 42,61,423 urban and rural households it is clearly an issue of last ditch survival for Delhi's animal inhabitants. The question arises… if not man, then who is to blame?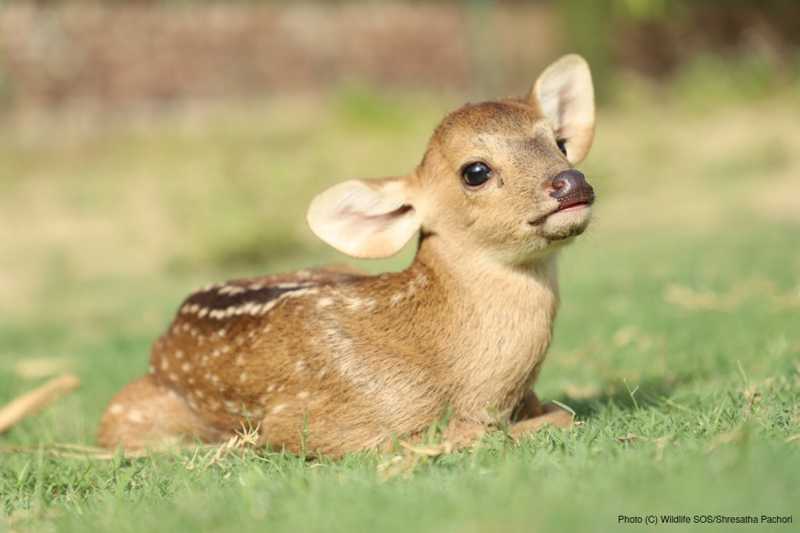 Wildlife SOS addresses 300 Reptile Rescue calls every month. Our rescue team includes experienced snake handlers who are equipped with snake hooks and -transport carriers to ensure that every reptile is rescued in the most efficient and professional manner ensuring minimal stress to the animal and the people involved. This only goes to show how over the last twenty years we have just covered the tip of the iceberg. People have slowly – started to understand that these animals are not trying to harm them- but are just looking for shelter as they have no place else to go. While, we are thrilled with the growing number of calls each day, we know we still have a long way to go. Our long-term plan is for people to understand (through various workshops and programs) that we can co-exist peacefully with other species.
In the unmitigated quest for development, humans have encroached or fragmented forests and other habitats of Delhi's wildlife. With both mutually threatened, animals and humans are now in a no-win situation. There is the pressing need to alter the human mode of living. Join hands with Wildlife SOS today and help make a difference. The need of the hour is to help save the voiceless. Volunteer with Wildlife SOS and help better the lives of rescued sloth bears, elephants and leopards amongst the many animals. The time to be a hero in an animals' life is NOW!