A recent trend in wildlife poaching seems to be the use of bombs and explosives concealed in food bait to kill endangered wildlife across India. Poachers have used this method to kill at least 3 to 4 sloth bears in the southern state of Karnataka in the last year alone. Food items that works as an attractant for the wild animal are implanted  with a lethal dose of an explosive 'bomb' that will explode as soon as the animal bites into the food item. The result is often devastating and causes the head or mouth parts to explode, leaving the animal to die a slow and very painful death.
Earlier this week, villagers on the outskirts of Malleshwara Village located in Chikmagalur, Karnataka spotted a critically injured wild bear that was in grave condition. On seeing that the bear was unable to move and whimpering in pain, they immediately informed the Forest Department, who further alerted Wildlife SOS about this incident. While a team of officers rushed to the location to carry out the tranquilising and transport procedures, the Wildlife SOS team of veterinarians prepared to receive the critically injured bear at the Bear Rescue Center in Bannerghatta run in collaboration with the Forest Department.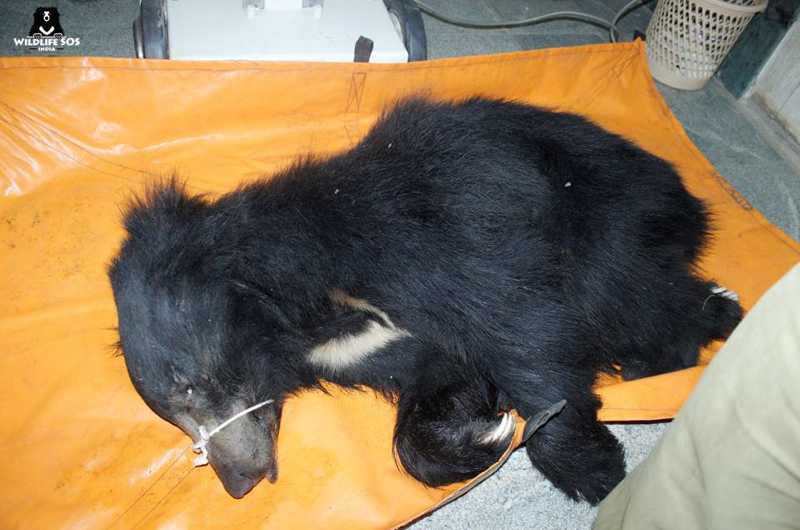 A detailed medical examination by our team of veterinary doctors confirmed that the bear, identified as a male of approximately 7 to 8 years old had sustained severe internal injuries after a bomb planted by ruthless poachers had burst inside its mouth causing blasting of the skull internally. There were hundreds of bone splinters embedded inside his mouth making it impossible for the bear to eat or drink anything. Moreover, hundreds of maggots were present in the mouth which reveal that this incident had occurred over 10 days ago, after which the animal must have been wandering in agonizing pain unable to open its mouth.
Wildlife SOS Director-Wildlife Veterinary Operations Dr. Arun and his team worked for hours to try and save the injured bear and pulled hundreds of maggots from inside its mouth, but sadly the animal succumbed to its injuries.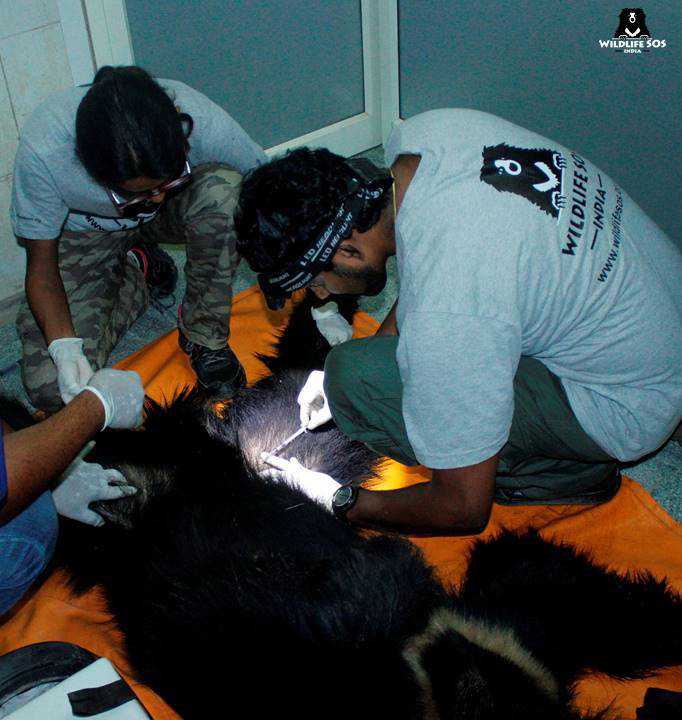 A similar incident had taken place in January earlier this year, where a female sloth bear died a painful death on the spot after consuming explosive food bait. The Forest Department is filing an investigation to track down the offenders of such a heinous crime and to bring them to justice.