Set on the banks of the river Ganges, the holy city of Varanasi has for centuries been one of the largest pilgrimage sites for Hindus in the world attracting pilgrims and tourists en masse to visit the scenic and holy site. Last week too, a large group of visitors made their way through the streets of Varanasi and to the luxurious Ramada hotel, but for an entirely different purpose.
The Uttar Pradesh Travel Writer's Conclave brought in eminent journalists and travel bloggers from the world over to discuss the menagerie of attractions that the state of Uttar Pradesh has to offer travelers.  The panel discussions covered an array of topics including the fantastic food, lesser-known monuments and other tourist sites in Uttar Pradesh, as well as delving in-depth into eco-tourism and wildlife attractions in the state, each of which led to a lively discussion with the other attendees and panelists.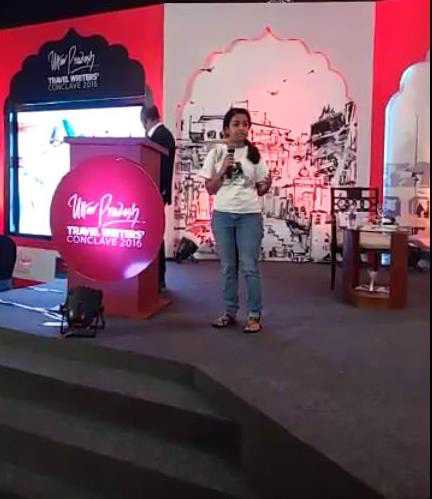 In keeping with the themes of eco-tourism in Uttar Pradesh, and lesser-known but equally enchanting and important tourist destinations in the state, Wildlife SOS' Elephant Campaign Manager, Rhea Lopez, gave a brief presentation on the Elephant Conservation and Care Centre and Agra Bear Rescue Facility run by the organisation in the state in collaboration with the state Forest Department, detailing the opportunities for visitors to the centers to interact with the amazing rescued elephants and bears there, while enjoying a fantastic and memorable holiday while making a difference in the lives of these formerly abused animals. The audience was captivated by the pictures of the facilities that accompanied the presentation and many expressed an interest in visiting the center and writing about it and encouraging more visitors to the center to witness first-hand the work being done for these amazing rescued animals.
Over the lunch that followed, the writers discussed their own experiences at the Wildlife SOS sanctuaries, as just a week before a thirteen of them had visited the bear rescue facility and had the unique chance to interact with the staff at the centre and the wonderful sloth bears in our care. The writers expressed their absolute joy at seeing the bears now free and happy, enjoying their lives at the sanctuary with the very best of medical and general care available to them to help them on the path of recovery.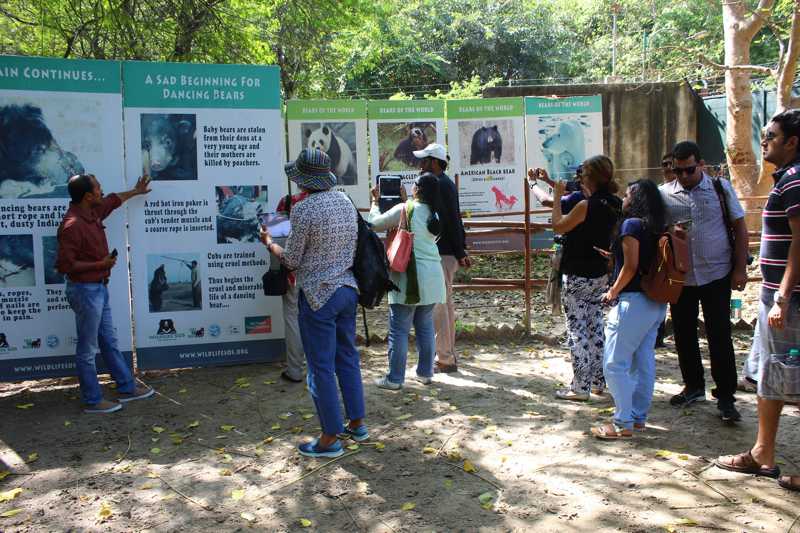 Wildlife SOS was happy to host this vibrant and incredible group of people and to discuss our work further with them at the conclave, with the understanding that writers have the incredible power and responsibility to influence and change mindsets with their words, and to bring about a lasting change in the way people view not just travel, but the difference they can make in the world.