Wildlife SOS INDIA was recently invited to participate in the National Animal Welfare Conference in Calgary, Canada to spread awareness about wildlife & community conservation efforts in India. The conference was hosted by Canadian Federation of Humane Societies (CFHS), the largest national animal welfare organisation in Canada which promotes the welfare & humane treatment of animals. Wildlife SOS founders Kartick Satyanarayan and Geeta Seshamani were both in attendance to talk about our various conservation projects and wildlife protection efforts in India.
The CFHS National Animal Welfare Conference is an annual professional development & community-building event which brings together veterinarians and vet techs, academics, researchers and scientists, animal enforcement personnel & animal care professionals from Canada, USA & India.
The two-day conference included presentations, workshops, keynote addresses and panel discussions on new animal welfare initiatives, emerging animal welfare sciences, leadership practices, advocacy and animal welfare community engagement.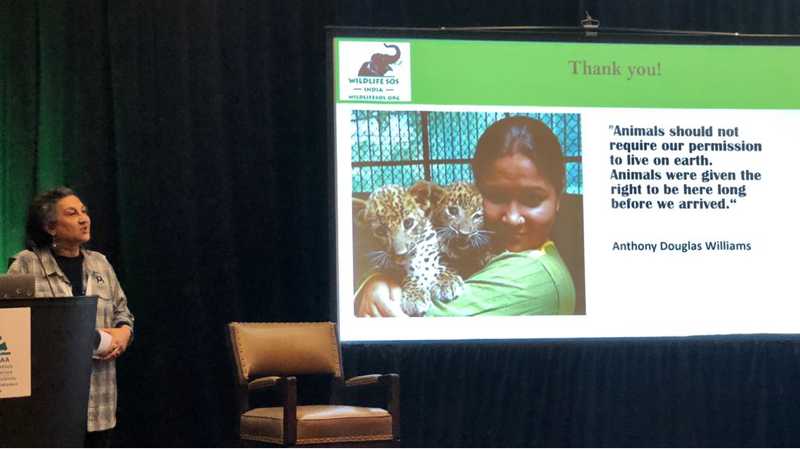 Geeta Seshamani took the floor to address the need of community conservation for conflict mitigation & Kartick Satyanarayan shared his views on saving India's wildlife through compassionate conservation.
They expressed that with increase in human population and urbanization, anthropogenic pressure on the environment cannot always be reduced or eliminated. In situations like this, dwelling on the difficulty of the situation and wishing we could undo the problems we have created for wildlife will not work. Instead, the need of the hour is to find a way to move forward sustainably by creating oases of sanctuary for the animals, and helping people learn to co-exist with the wildlife they share their landscapes with.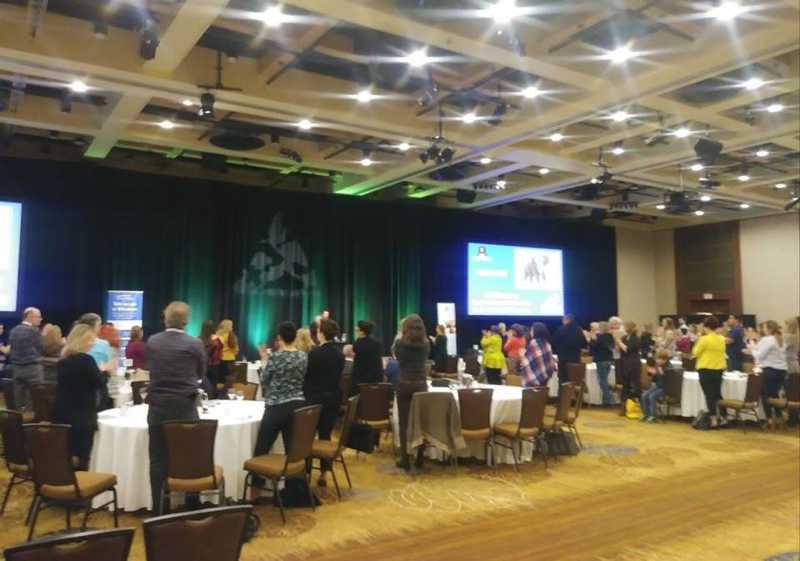 It was an honor for Wildlife SOS to be a part of this spectacular event organised by the Canadian Federation of Humane Societies. It gave an opportunity to create awareness for the cause of Indian wildlife on an international platform and to encourage the need for more community-driven conservation efforts!
Following the Calgary conference, Kartick and Geeta also gave a series of talks at Saskatoon Forestry Farm & Zoo, University of Saskatchewan and the Miami Zoo.