Recently, Wildlife SOS and the Wildlife Institute of India (WII) organised an exposure visit and orientation workshop for veterinary officers of the Uttarakhand Forest Department. This was part of a ten day long field trip for officer trainees undergoing training in wildlife management, medical care, human-wildlife conflict mitigation and managing wild animals in distress.
The objective of the workshop was to gain better technical field expertise and understanding of various wildlife health issues and sensitize officer trainees on recent advancement in the area of animal capture and wildlife forensics. Management and upkeep of rescued sloth bears, elephant management, the scientific and humane elephant management techniques such as positive conditioning, target training, foot care etc. were other key aspects of the workshop.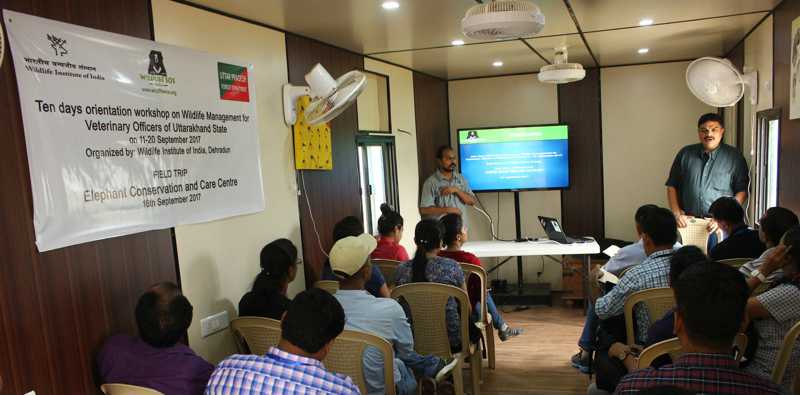 Following an orientation session with our expert on-site veterinarians at the Elephant Conservation & Care Center (ECCC) they were taken on a tour of the center and elephant enclosures. ECCC serves as a model of ethical management of elephants, fully equipped with state-of-the-art veterinary care, digital x-ray, laser therapy, hydrotherapy pools, an active enrichment program and specially designed target training walls.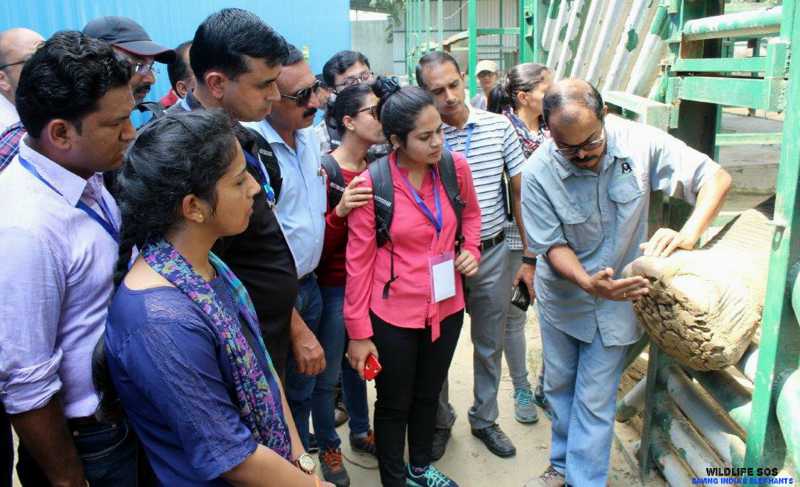 Later, the team visited the Agra Bear Rescue Facility which currently house nearly 200 rescued sloth bears. At Wildlife SOS, we undertake research in disease management and provide specialized veterinary care for wild animals under our care. The Hospital at the Agra Bear Rescue Facility is equipped with medical equipment, an operation theatre and a laboratory for disease diagnosis. When it comes to rehabilitating and providing long term medical treatment for our rescued elephants and sloth bears, we encourage the use of humane and scientific management methods.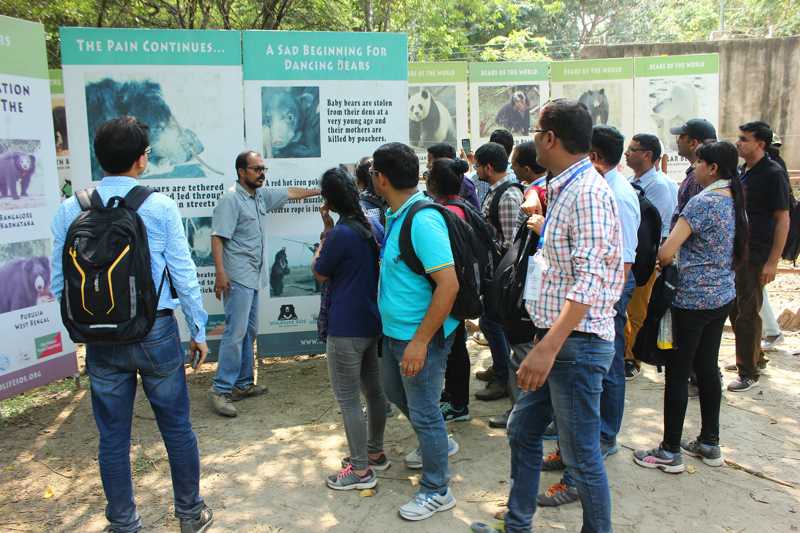 We were extremely happy to extend our support to the Wildlife Institute of India and Uttarakhand Forest Dept. by organizing this training workshop for their veterinary officers. We look forward to hosting similar training programs with them in the future.