Earlier this month, on the request of the Uttarakhand Forest Department and the Director of Rajaji National Park and Tiger Reserve, Wildlife SOS hosted a two day training workshop and exposure visit for their Forest officers, veterinarians, elephant mahouts and keepers. The workshop aimed at highlighting humane and scientific elephant management techniques that are practiced at the Elephant Conservation and Care Centre, Mathura.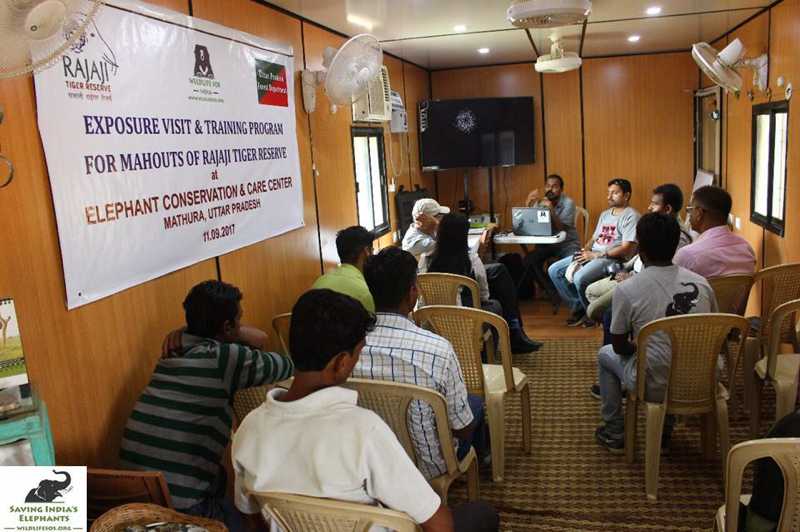 For centuries, elephant training methods have involved coercing the animal into submission by use of violence and punishment. The elephants are trained using the traditional form of management that involves pain, fear and intimidation that eventually breaks the majestic animal's spirit, forcing the elephant to cooperate with the owners or the handlers. Such practices are detrimental to the elephant's physical and mental well-being and often results in them retaliating with dangerous force. At Wildlife SOS, we encourage the use of positive reinforcement techniques which are ethical & humane while helping mahouts form trusting bonds.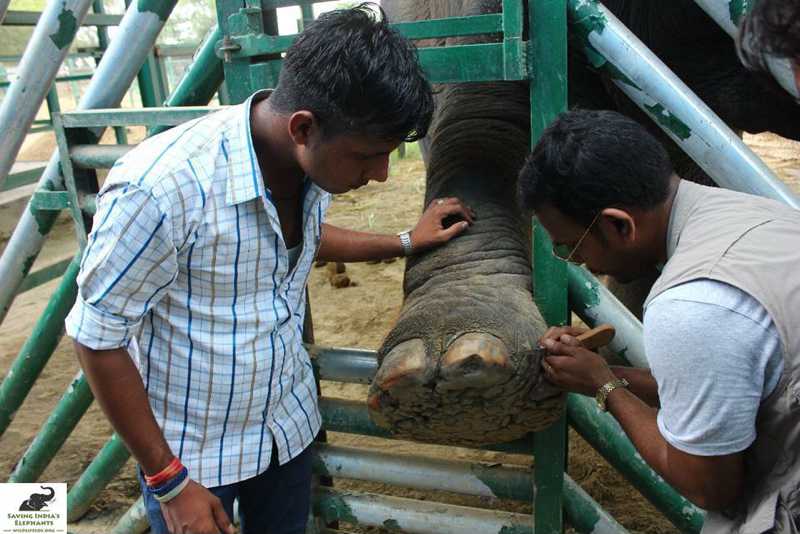 The visiting team had detailed discussions with our veterinarians as well as with the elephant management team at the centre about the possibility of introducing operant conditioning and humane and cruelty-free elephant management techniques in Uttarakhand with the help of Wildlife SOS.The workshop covered several aspects of elephant behavior and the use of advanced medical diagnostic equipment for disease diagnosis and elephant care. Enclosure design for housing bull elephants in musth without subjecting them to long periods of chaining and restrain was also explained and shown in practice. The scientific and humane techniques such as positive conditioning, target training, foot care, using elephant behavior as a tool to diagnosis stress and the need to induce enclosure enrichment were key aspects of the discussion. The team also took the opportunity to visit the Agra Bear Rescue Facility and interact with our bear keepers and members of the rescue team.
We were delighted to host this elephant management workshop and the visit turned out to be a great learning experience for the Rajaji National Park officers and staff who are keen on collaborating with us for assisting in management and veterinary care for elephants in Uttrakhand.